CLCSS to facilitate MSMEs
Government scheme for technological upgradation
BY Entrepreneur | Oct 07, 2010 comments ( 20 ) |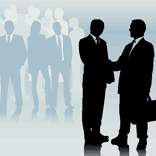 SSI units continue with outdated technology and plant & machinery as they fall short of fund in face of increasing competition. Liberalisation of the economy is demanding modernisation and technological upgradation of both the process of manufacture and corresponding plant so that they can reduce the cost of production and remain price competitive at a time when cheaper products are easily available in the global market. CLCSS Credit Lending Subsidiary Scheme comes just in time to provide them with the necesary fund so that they could match steps with the changing technology...

About the Scheme: -
The Scheme launched in October, 2000 and revised w.e.f. 29.09.2005 provides 15% capital subsidy (12% prior to 2005) on institutional finance availed by them for induction of well established and improved technology in approved sub-sectors/products. The admissible capital subsidy under the revised scheme is calculated with reference to purchase price of Plant and Machinery. Maximum limit of eligible loan for calculation of subsidy under the revised scheme is also been raised Rs. 40 lakhs to Rs. 100 lakh w.e.f. 29-09.2005. The Scheme aims at facilitating technology upgradation by providing upfront capital subsidy to SSI units, including tiny, khadi, village and coir industrial units, on institutional finance (credit) availed of by them for modernisation of their production equipment (plant and machinery) and techniques.
The scheme continues 10th five year plan to 11th five year plan. Under the scheme approximately 7396 units have availed subsidy of Rs. 315.21 crore upto August, 2009.
Scope of the Scheme
The scheme would cover the following technology needs / products/sub - sectors:
1.

Bio-tech Industry

2.

Common Effluent Treatment Plant

3.

Corrugated Boxes

4.

Drugs and Pharmaceuticals

5.

Dyes and Intermediates

6.

Industry based on Medicinal and Aromatic plants

7.

Plastic Moulded/ Extruded Products and Parts/ Components

8.

Rubber Processing including Cycle/ Rickshaw Tyres

9.

Food Processing (including Ice Cream manufacturing)

10.

Poultry Hatchery & Cattle Feed Industry

11.

Dimensional Stone Industry (excluding Quarrying and Mining)

12.

Glass and Ceramic Items including Tiles

13.

Leather and Leather Products including Footwear and Garments

14.

Electronic equipment viz test, measuring and assembly/ manufacturing, Industrial process control; Analytical, Medical, Electronic Consumer & Communication equipment etc.

15.

Fans & Motors Industry

16.

General Light Service(GLS) lamps

17.

Information Technology (Hardware)

18.

Mineral Filled Sheathed Heating Elements

19.

Transformer/ Electrical Stampings/ Laminations /Coils/Chokes including Solenoid coils

20.

Wires & Cable Industry

21.

Auto Parts and Components

22.

Bicycle Parts

23.

Combustion Devices/ Appliances

24.

Forging & Hand Tools

25.

Foundries – Steel and Cast Iron

26.

General Engineering Works

27.

Gold Plating and Jewellery

28.

Locks

29.

Steel Furniture

30.

Toys

31.

Non-Ferrous Foundry

32.

Sport Goods

33.

Cosmetics

34.

Readymade Garments

35.

Wooden Furniture

36.

Mineral Water Bottle

37.

Paints, Varnishes, Alkyds and Alkyd products

38.

Agricultural Implements and Post Harvest Equipment

39.

Beneficiation of Graphite and Phosphate

40.

Khadi and Village Industries

41.

Coir and Coir Products

42.

Steel Re-rolling and /or Pencil Ingot making Industries

43.

Zinc Sulphate

44.

Welding Electrodes

45.

Sewing Machine Industry



As the Scheme progresses, the list of products / sub-sectors may be expanded by inducting new technologies / products / sub-sectors with the approval of the Competent Authority, i.e. the Governing and Technology Approval Board (GTAB) / Technical Sub-Committee(TSC) of the CLCSS.
Nodal Agencies
The Small Industries Development Bank of India (SIDBI) and the National Bank for Agriculture and Rural Development (NABARD) will continue to act as the Nodal Agencies for the implementation of this scheme.

As decided in the 5 th meeting of the Governing and Technology Approval Board (GTAB) of the Credit Linked Capital Subsidy Scheme (CLCSS) held on February 17, 2006 the following nine Public Sector Banks/ Government Agencies have also been inducted as nodal banks/agencies for implementation and release of capital subsidy under the CLCSS:
| | |
| --- | --- |
| S. No. | Name of Bank/Agencies |
| 1. | State Bank of India |
| 2. | Canara Bank |
| 3. | Bank of Baroda |
| 4. | Punjab National Bank |
| 5. | Bank of India |
| 6. | Andhra Bank |
| 7. | State Bank of Bikaner & Jaipur |
| 8. | Tamil Nadu Industrial Investment Corporation |
| 9. | The National Small Industries Corporation Ltd. |
The inclusion of above-mentioned nodal banks/agencies will be in addition to the existing nodal agencies, namely, the Small Industries Development Bank of India (SIDBI) and the National Bank for Agriculture and Rural Development (NABARD) under the CLCSS. These nodal banks/ agencies would consider proposals only in respect of credit approved by their respective branches, whereas, for other Primary Lending Institutions (PLI), the SIDBI and the NABARD would continue to be the nodal agencies for release of subsidy under this scheme.
Which Primary Lending Institutions are eligible?

All Scheduled Commercial Banks , Scheduled Cooperative Banks [including the urban cooperative banks co-opted by the SIDBI under the Technological Upgradation Fund Scheme(TUFS) of the Ministry of Textiles], Regional Rural Banks (RRBs), State Financial Corporations (SFCs) and North Eastern Development Financial Institution (NEDFi) are eligible as PLI under this scheme after they execute a General Agreement (GA) with any of the nodal agencies, i.e., the Small Industries Development Bank of India (SIDBI) and National Bank for Agriculture and Rural Development (NABARD).
Who can benefit?
The eligible beneficiaries include sole Proprietorships, Partnerships, Co-operative societies, Private and Public limited companies in the SSI sector. Priority shall be given to Women entrepreneurs.

Types of units to be covered under the Scheme

i). Existing SSI units registered with the State Directorate of Industries, which upgrade their existing plant and machinery with the state- of -the -art technology, with or without expansion.

ii). New SSI units which are registered with the State Directorate of Industries and which have set up their facilities only with the appropriate eligible and proven technology duly approved by the GTAB/TSC.

Who is Eligible?
i). Capital subsidy at the revised rate of 15 per cent of the eligible investment in plant and machinery under the Scheme shall be available only for such projects, where terms loans have been sanctioned by the eligible PLI on or after September 29, 2005 . Machinery purchased under Hire Purchase Scheme of the NSIC are also eligible for subsidy under this Scheme .

ii). Industry graduating from small scale to medium scale on account of sanction of additional loan under CLCSS shall be eligible for assistance.

iii). Eligibility for capital subsidy under the Scheme is not linked to any refinance Scheme of the Nodal Agency (ies). Hence, it is not necessary that the PLI will have to seek refinance in respect of the term loans sanctioned by them from any of the refinancing Nodal Agencies.

iv). Labour intensive and/or export oriented new sectors/ activities will be considered for inclusion under the scheme.

Procedural Aspects
i). All the eligible PLI (excluding the new nodal banks / agencies) will have to execute a General Agreement (GA) for availing capital subsidy under the scheme, irrespective of the fact whether refinance is availed by them or not.

ii). The PLI may have the flexibility to execute the GA with either of the nodal agencies or with both the nodal agencies for providing subsidy to the eligible beneficiaries under the scheme. However, in the latter case, while claiming the subsidy from one nodal agency, the PLIs will have to give the undertaking to the nodal agency that they have not claimed subsidy under CLCSS in respect of the beneficiary unit from the other nodal agency (as the case may be).

iii). After sanction of the assistance, the eligible PLI will get an agreement executed with the concerned SSI unit on behalf of Government of India (GoI).

iv). The eligible PLI shall furnish subsidy forecast on quarterly basis, through their Head Office (HO), which will act as a nodal office, to the Regional Office (RO)/Branch Office (BO) of the SIDBI or the NABARD (as the case may be) located in the region. The subsidy forecast information for every quarter on or before 1 st March for April-June quarter, on or before 1 st June for July-September quarter, on or before 1 st September for October-December quarter and on or before 1 st December for January-March quarter, may be furnished as per prescribed format.

v). The eligible PLI would release the subsidy amount with each installment of loan in a manner proportionate to the amount of term loan disbursed (on pro- rata basis), subject to the ceiling of the term loan/ subsidy amount as per applicable guidelines of the CLCSS.

vi). The eligible PLI shall furnish details of release of subsidy to the beneficiary units, together with the request for replenishing advance money placed with PLI for release of subsidy, on quarterly basis on March 1, June 1, September 1 and December 1. The requests of PLI for replenishment of advance money for subsidy, however, would be entertained by the nodal agencies only on receipt of complete details of subsidy released to the beneficiary units.

vii). The eligible PLI shall be responsible for ensuring eligibility for sanction of subsidy to the SSI units in terms of Government of India guidelines under this scheme and also for disbursal and monitoring of the assisted units.
Please add your comment
girish jagyasi
May 13, 2015 at 7:49 pm
sir sumbit paper in time but some misunderstand bank & sidbi who submit my paper to minstery office by 28-03-13 & they will reched on 14-04-13 then they rejected my clcss so what i will do now
Reply |
Mens Nike Free 5.0 V4 Red Running Can Make You Run Faster
May 11, 2015 at 11:07 pm
Hello there! Do you use Twitter? I\'d like to follow you if that would be okay. I\'m absolutely enjoying your blog and look forward to new updates.
Reply |
Nike Air Max 2013 II NSW Is On Sale.
March 09, 2015 at 8:21 pm
I think one of your advertisings caused my internet browser to resize, you may well want to put that on your blacklist.
Reply |
SHARATH KUNTE
December 14, 2013 at 2:11 pm
we have not get clcss subsidy benefit since 2010 we want to know the states of our file pls send me a suggestion
Reply |
k.Rama rao
September 10, 2013 at 6:16 pm
sir Ihave Sanctioned Term LoanRs72LakhsIn I.O .B Dated13.02.2009 Ican Applied For Clcss01.10.2011To SIDBI On That Date Theare is No Responce To me(Our bank and SIDBI) Sir Please Give Me Any Sussion
Reply |
Ms. Dipali Pawar
May 06, 2013 at 11:16 am
This is regarding CLCSS Government Subsidy.As we have done specialization in CLCSS (Subsidy consultant). If you want any help from our side, kindly contact me.
Reply |
namratha
May 03, 2013 at 6:18 pm
please suggest me clcss book or any particular magzine .... because i want to do project.
Reply |
ASHVINSINH B CHUDASAMA
April 18, 2013 at 11:37 pm
i have taken 26.75 lak term loan from corporation bank ag. clcss scheme.my loan was sansantion on 15/10/11 i have submitted all subsidy docment on dt.9/3/12 to corporation bank but bank has submitted late to sdbi on 2/4/12. sdbi was recject subsidy application. please give the advise what to do.
Reply |
SELVA
April 16, 2013 at 1:03 pm
from the last date of disbursement will follow on quater months like jan to march, april to june, july to sept and oct to dec.
Reply |
BABU RAJ
November 08, 2012 at 12:49 am
I WANT TO KNOW WHEN IS THE LAST DATE FOR SUBMISSION OF CLCSS APPLICATIONS TO BANK.
Reply |
Alpesh Desai
September 26, 2012 at 5:17 pm
i m want nodal bank address please send me at my e-mail id as early possible
Reply |
Hari Krishna
July 26, 2012 at 5:55 am
Is this CLCSS sibsidy scheme available for the financial year 2012-13
Reply |
bhavik Baldha
June 30, 2011 at 10:00 pm
Please suggest me Books Name related CLCSS and DIC and where i get these books? because i need for making a project report
Reply |
pankaj deshpande
June 20, 2011 at 6:55 am
please provide list of machinery or provide link to see machinery list. Cap of Maximum limit of R. 1 Cr should be increased at least up to 2 cr.
Reply |
P.parthasaradhi
June 03, 2011 at 5:24 am
We wish avail the subsidy through PLI Allahabad Bank. Kindly provide the required documents we have to submit through Allahabad Bank for availing the subsidy
Reply |
Husen
April 14, 2011 at 11:46 pm
plese send my email for clcss bank formet
Reply |
Mrs.Rajashree Gotkhindikar
April 12, 2011 at 2:03 am
I have observed that new CNC Vertical machining centre and Horizontal Machining Centers are not considered subsidy under CLCSS which were consider earlier.SIDBI itself has sanctioned and issued subsidy to so many VMC & CNC machines under the Sr.No.S-21 Auto parts & Components and S-26 General Engineering works. How these machines became in-eligible now ? under which Sr.No. of CLCSS Booklet we could reforward the rejected proposals for getting benefit under CLCSS scheme.
Reply |
sameer kadam
February 17, 2011 at 12:30 am
Without availing the loan can we avail scheme benefits. contact member@franchiseindia.com
Reply |
Afzal Bhura
February 03, 2011 at 7:15 am
I just want nodal bank address for subsidy. Please send me at my e-mail ID as early as possible. contact member@franchiseindia.com
Reply |
nagin patel
December 25, 2010 at 2:26 am
pl. give approved list of machines eligible for clcss
Reply |