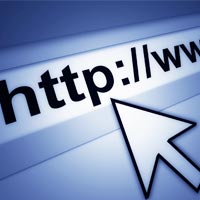 The start-up community is emerging as an effective supporting system for budding entrepreneurs who wish to seek small scale business. Recently, Brad Feld, a partner at the Foundry Group, has launched a book titled "Start-up  Communities" and written about it, "Entrepreneurs lead a community's creation and everyone else feed it," wherein everyone symbolise for all those who are active members in a community and belongs to the class of mentors, investors, government bodies and other services provider. If we talk about Indian start-up ecosystem, "Start-up community" is a new buzz which is offering valuable insights and driving innovations in start-ups by multiplying connections within entrepreneurs' community and mentors.  Today, there are a number of start-ups communities risen up in India.
Key Online Communities and their Ecology
Start-up communities are growing very fast with a great thrust and support from first time entrepreneurs in India. Proto.in, India's one of the oldest start-up communities, started its journey with the organisation of an event for start-ups in 2007. It was started by Vijay Anand to provide a platform for most innovative country based start-ups to showcase their products. Initially, it started its journey from Chennai, and today it has network almost all big Indian cities like New Delhi, Mumbai, Bangalore and Pune. Nag B, Founder, Startups.in, says, "We are here with a philosophy to take all Indian start-ups together under one roof." Nag. B is a Silicon Valley based entrepreneur and started Startups.in in 2005 with an aim to share his experience with Indian budding entrepreneurs. He says, "Having seen and experienced the start-up culture for several years in Silicon Valley, which traditionally has been considered as the epicenter of all start-up activity, I have always wondered why there have not been any start-ups innovating in India despite its huge talent pool. So, I have decided to launch Startups.in out of the sheer desire to keep track of the start-ups in India and to help others with similar interests." With all that he adds, "I still have a long list of things I want to accomplish to make it easier for start-ups in India via this community." 
Another famous community for Indian start-ups is Startuppo (http://premium.startuppo.in/), which was founded by Ojas Chaugule in 2012. Chaugule says, "Communities like us are providing entrepreneurs a single door to enter and helps further in collaboration and motivation by promoting co-working. We bring start-ups together to promote a vivacious entrepreneurial culture in India." Today Startuppo has more than 300 members with the live presence in all metro cities. It is providing assistance to the start-ups in web development, mobile development, advertising solutions, third-party products, content writing, admin services, tech support, hosting solutions, and communication platform to interact directly with each other. For its recognisable contribution, it has bagged association of big VC firms like, matrix partners and Nirvana Ventures, government of Maharashtra, Mumbai Angels, etc.
Entrepreneurs Mingle is another emerging social media for entrepreneurs where entrepreneurial minds share their feelings and can develop connections, which help them to monitor their work practically. Khaja Mohammed, Co-founder, Entrepreneurs Mingle (www.entrepreneursmingle.com), says, "We six friends co-founded this social networking platform cum digital media for entrepreneurs. Just a few days ago, we launched the beta version that gives start-ups a chance to interact with investors, and other community members in a relaxed atmosphere." On that occasion start-ups can demo about their products and services.
Similarly, at mentii (https://mentii.com/), you can get a chance to contact direct to the mentors who can be anyone from your alumni network, community or associates with whom you associated. It has a mentii affinity service for private mentoring of your start-up. Under this service, an expert panel gives you ideas and advice after monitoring your start-up  and most of these benefits are free of cost for start-ups. Other famous source of knowledge for Indian entrepreneurs is Quora. Here you can find, share any valuable information related to your start-up. If you want the answers of any of your query from experts, quora will deliver that from the experts whom you want to know. Whereas Headstart Network, which organises the start-up  Saturday on second Saturday of every month in the big Indian cities like Pune, Bangalore, Mumbai, Delhi, and Gurgaon, have various groups on social networks including Facebook and LinkedIn. NextBigCommunity, formerly known as Pluggd.in Forum, is also helping start-ups with its various support systems that include technical support, and support for market R&D, etc. There is a long list of many other virtual resources, which helps start-ups and might be helpful to you also.
Why to Choose These Communities?
There may be the questions about why these communities could be a right choice for you as there are many other platforms like Facebook, Linkedin and efactor. Well, these communities work with real people to solve real start-ups problems, whereas in many other groups you have no clue whether others have prior experience in the same field. Moreover, these communities increase local business partnerships and help to identify different service providers to start-ups.
So, we can say that these communities are acting like icing on the cake with their regional presence and solve problems for real outcomes. They act like a big support, particularly when you want a face to face interaction with other community members on certain issues.
Benefits of these Communities
Any business idea can be promoted and developed well in a supportive environment. These communities address the start-ups' problems and nurture biz idea before going into the market. Sometimes they help start-ups to convert their ideas for become a profitable business. Anshul Goyal, CEO, Email.Biz, shares, "I am associated with TRAFFIC for a long time, which is a common platform for business minded individuals to eat, drink and sleep together domains. It is an expo cum conference community where start-ups can auction and showcase their products. At the meet, I made new friends and gifts them as a token of my appreciation for showing such tremendous interest in Email.biz. Additionally, these communities are facilitating networks of likeminded people who can celebrate success altogether. Chandan Sharma, Founder, DholDhamaka.com, says, "The start-up interactions help us in many ways to understand where we stand and what all we need to do to be more focused and strong in our line of business." They are also helping in better biz planning, mentoring and recruiting better team members in any start-up. Besides, they also help in commercialising developed products and getting funding and many more things at a single platform. Sharma says, "They help to add value in the start-up ecosystem. People can share knowledge, government policies and discuss issues, and as a result, something new can come out of that." Great communities must be helped in learning growth and developing connections to other business leaders. Sharma wished that these communities should be transparent in their approaches to the business and so members could discuss the problems more openly take benefit. They should offer genuine advice and mentorship from those who have gone before.
The Last Word
So, all these communities could help you in taking your idea effectively to public. Here you can find investors to fund your start-up and connect with entrepreneurs who can give you better advice about your business idea. You can also post your requirements, events and advertisements on these communities' portals. You can also expand your network for limitless business opportunities.