Is niche online retail ready to boom?
Technopak Advisors' report states that the deep product catalogues of the niche e-tail players make them gain the trust of customers.
Tags: retail, e-commerce, online retail, lenskart, healthkart, niche retail, Myntra, Urban ladder, Flipkart, Snapdeal, Amazon
BY Namrata Kath Hazarika | Jan 07, 2015 comments ( 0 ) |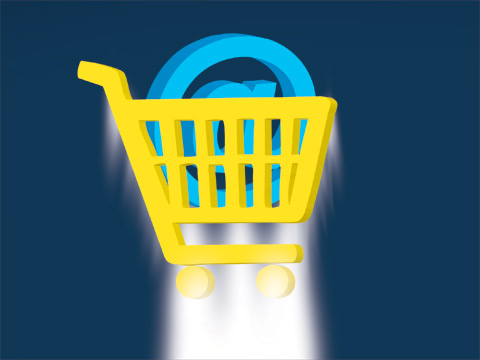 Abdul Rahim Khan-I-Khana, the famous sixteenth century poet, said, "Do not undermine the small for the big. What a needle can do, a sword cannot." These words highlight the role small entities play in the potential market. Today, this idea connects well with the players functioning in the niche category e-tail industry.
Although there are so many e-tailers, offering products across one or focused categories at present, the growth momentum for such companies is yet to pick up. It is true that the concept or idea introduced by small brands cannot be replicated by large players, such as Flipkart, Snapdeal and Amazon India, that believe in selling multi-brand products under one roof. The question is whether such small brands or start-ups will be able to make a market position for themselves in the e-tail space vis-a-vis big players.
There are many e-tailers in niche category who are not able to grow and sustain. Due to the failure, these start-ups or small companies face subsequent closure of business. Few get acquired by rivals, some gain market traction and others benefit with potential funding from investors.
One of the best examples that can be cited is of Myntra, launched in the year 2007, that sold exclusively fashion and apparel brands, picked up growth till 2014, then suddenly, it got acquired by rival Flipkart in May this year for Rs 2,000 crore. It is one of the major domestic collaborations and acquisitions happened in the Indian e-tail space lately.
As a matter of fact, not only India-based investors but overseas too have made potential investments in these niche e-tail start-ups in order to back businesses in their growth process. According to a media report, Softbank, the Japanese investor, has invited three Indian start-ups to visit Japan this year to negotiate for fresh funding.
The online furniture retailer Urban Ladder and low-cost tablet maker Swipe — growing company in the e-tail niche category, are the ones whom Softbank's Chairman Masayoshi Son is finding profitable to invest in great deals. Not only this, the Hong Kong hedge fund Steadview Capital also made its entry in India after investing in three different brands, including Urban Ladder. In fact, specialised retailers, such as Healthkart and Lenskart, are also drawing investors' attention.
If we compare India's scenario with that of the US, it is more or less similar. According to a report by Technopak Advisors on e-tailing, the successful US players like Zappos and Diapers.com, specialised in the footwear and baby product categories, respectively, did well in the market and eventually ended up getting acquired by market leader Amazon. Other players, such as ASOS, Etsy and Zazzle, have been successful in creating disruptive demand and gained market share.
Single-Product E-tailing
Technopak Advisors' report say that the main factor to drive growth of such players is the deep selection of products as this will differentiate it from the large players dealing in similar categories. The competition is also less with big merchants as these online retailers are able to offer a more category-customised experience on their portals in terms of navigation, photography, content and other services. Usually, mass merchants carry a wider range of customers in a standardised manner, which is not the case with the niche e-tail portals.
The report further states that the deep product catalogues of the niche e-tail players make them gain the trust of customers. "In fact, being small gives these players the flexibility to address the concerns or demands of their customers in a more personalised manner. They require a smaller scale for sustenance, do not need to invest as heavily in mass marketing and promotions and can achieve break-even much faster. As the market evolves towards maturity, category specialists will find increased acceptance and traction," says India's leading management consulting firm in its report.
Rajiv Srivatsa, COO & Co-founder, Urban Ladder, says, "Thankfully, Indian consumers have leapfrogged the 'touch and feel' aspect that would have been a big worry a few years back. Six years back, Indians didn't buy books online. Four years back, they didn't buy electronic products online. Two years back, they didn't buy apparel online. All of that has completely changed, thanks to some great work done by our e-commerce peers on fixing trust issues, supply chain problems and other basic technology bottlenecks. Now each of these is a multi-thousand crore business in a very short time."
He adds, "Along with horizontal players, several niche players have established their presence in the space and are growing with their focused approach of solving particular pain points for customers. The furniture and home decor market alone is at $30 billion and there's a huge scope for online players there. Online players in this category are growing almost 300-400 per cent year-on-year."
Growth Mantra
The single product e-tail category is a huge untapped market in India. One should know how to survive, sustain and be successful in an online business, which is the business growth mantra of the e-tail industry. Ashvin Vellody, Partner Management Consulting, KPMG, says, "The e-tail industry is picking up growth at 10-12 per cent every year. There are two types of growth in the online retail industry. First, the growth that is coming from the large marketplace, i.e. from big brands, and the other is coming in smaller measures from niche e-tail space."
He says that e-tailers in single-product category can flourish only if they provide products at lower costs as compared to the Market Rate Price (MRP). This is an easy way to get access to a large customer base and attract visitors to the websites. "I feel that these niche online portals may have customers but they may not have the capacity to handle the inventories. It may be that the online players are not having strong supply chain management system in place," says Vellody.
Challenges Yet to Meet up
Although niche and speciality players are gaining traction in India, they also face challenges. An expert says big merchants enjoy more loyal consumer base, however, their specialised online counterparts tend to appeal to select needs of buyers and hence the challenges to drive repeat behaviour and chance of losing existing customers is also higher.
As the e-tail industry is growing exponentially, India should be able to support the growing demand of the market and provide strong support for timely delivery and quality packaging of products, says Vellody.
Industry stalwarts say it is imperative that e-tailers selling single product continuously work on their value proposition and maintain differentiation in the market.
"These players can also struggle to meet the high expectations the customers have developed by making purchases on larger websites, for example, promotions, discounts and same-day delivery. Shortage of capital and inability to attract investments can also become impediments for these players as most of them operate on a much lower scale than big merchants, which may not be attractive to some investors. In most cases, funding goes to only the leading players in categories," Technopak Advisors mentions in its report.
Sahil Gilani, Director (Sales & Marketing), Gits, says, "The biggest challenge we face is customer's perceptions on packaged food being unsafe. Gits is the oldest player in this segment and has always been a no preservative brand since its inception over 50 years ago."
Gits sell food and grocery items through the platform of Localbanaya.com. "We try to educate customers on the cutting-edge technology used to achieve an all-natural product with a one year shelf life by explaining the processes on our pack as well as through our marketing communications. There will be a big positive impact on sales once these myths are broken," says Gilani.
With big guns like Amazon and Snapdeal are now selling packaged food, the start-up e-grocery portals will need to scale up at a rapid pace as competition is heating up in this space, he further says. On a similar note, Amit Naik, Co-founder, Localbanaya.com, an online grocery store, says, "With many companies essentially selling same products, the challenge comes in differentiating yourself."
"The Indian consumer is now very comfortable in transacting online, and at this juncture, mobile commerce is set to take off as well," says Naik.
Going forward, the niche e-tail category will continue to evolve. Chances are high for few single-product selling e-tailers who may become attractive acquisition targets for big merchants.