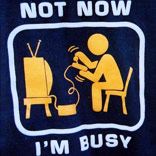 Do you want to add new clients to your list? Are you becoming desperate for it? That might be your biggest mistake.
When your bank accounts start depleting and the business comes to a standstill it is absolutely natural to become desperate. But the trick lies in not letting others know or sense your desperation.
Everyone you come across might seem to be a prospective client. And you might have he urge to pitch our product or service to them, thinking …. 'Just in case….'…..but the truth is that I will only drive people away from you. It will show your distress and make people think 'something must be wrong'.
Chasing just anybody and everybody will also increase the number of times you have been turned down and will negatively affect your confidence. It might become hard to stay positive.
But do not worry. Every problem has a solution; even this does. All you have to do is act pricey; no let people know that you badly want clients.
Here are a few tips for how to do that:
Do not respond too soon – Stop being available on phone and prompt to mail. You can be busy in a meeting or leave the phone unanswered. This will only give the impression that you are busy and have some work. Make sure you return the phone calls in less than 24 hours and reply to mail in less than 2 days.
Present yourself well
Even if you are scheduling a meeting it should be done after keeping a pregnant gap, say a week or 3-5 days. An appointment of next day might not help you much.
If somebody would make a sales enquiy in the initial days of my business I would say.. 'my sales person will get in touch with you'. Then I would go back to the sales e mail id and rply to the person myself. You have got o present yourself like an established player," says Suneel Cherain, an entrepreneur.
Do not offer quick discounts – This gives you away immediately. If people pay less, they should get less. If you are a service provider negotiate on the number of services that become a part of your contract if your clients are paying less.
Stop giving free advises – Skip the free consults. People think your time and expertise must not be very valuable if you're always giving them away for free. It migh be just a prejudice but it will be there.
Be choosy – You cannot wok with just anybody. When you choose a client keep in mind that they are not doing a charity to you. They are paying you because you are offering something worthwhile to them. And you must be equally benefited by the elationship. Its mutual!