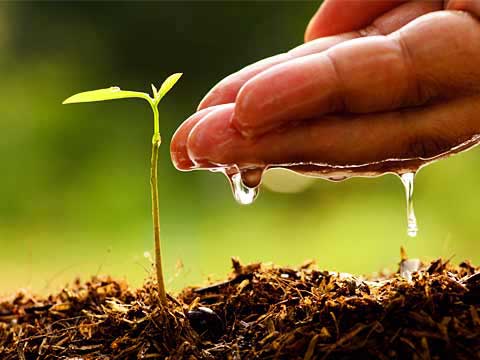 Agri start-ups are upcoming faces in form of entrepreneurs in India. The traditional Indian agriculture is now being transformed into business gradually with some young start-ups taking the challenge. However, the real truth is that this process is fraught with many roadblocks and limitations.  
Indian agri start-ups are facing herculean challenges which have a nagging effect on their functioning despite many agri start-ups mushrooming in different parts of the country.
The most significant challenge is lack of adequate funding facilities as venture capitalists are chasing ecommerce start-ups and other sectors. Moreover, different government schemes offer financial and technological support including support in incubation and eco-system building to the agripreneurs but these schemes, so far, proved to be ineffective.
Challenges
In contrast to lucrative sectors like e-commerce, technology, healthcare, start-ups in agricultural sectorsface many crucial challenges in their growth path-policy hurdles, difficult access to money, limited investors and access to risk capital. Although there is a lot of latent demand for such risk capital which can generate good returns, the level of exposure for the angel or VC investors in agricultural sector is low. Thus, only a few niche VC funds are active in this sector.
Archit garg, VP (Investments), Rabo equity says, "Lack of adequate talent is one of the many challenges. Like all valuable resources, the growth also depends on availability of well-trained talent who can support the growth. While traditional industries like pharma, IT, financial services etc. have access to skilled talent but start-ups in agrisector are missing similar talent."
Start-ups in agricultural sector face additional challenges such as lack of awareness about possible capital raising options, lack of understanding over investor community. As a matter of fact, this sector does not have the glamour associated unlike in sectors like technology, telecom and entertainment. Besides, farmers who are the main customers for start-ups are also sceptical to new innovations.
Regulations in this sector are complicated as agriculture is a state subject with strong influence from the central government. This sometimes creates a confusion for various stake holders. Though there is an increasing support from the government, there is limited consistency in the policies.
"Agriculture is a multiple operations enterprise where about 10 different operations starting from soil preparation to storage and transport contribute to overall productivity and profit. This makes agriculture a complex system for start up to target. The big ticket operations like seed, irrigation, chemicals, and machineries are dominated by big players and it requires large investments which are beyond start ups," says, Ashutosh Sinha, founder, VillFarm.
Another challenge is to target right area of the agricultural operations and deal with various issues related with the eco-system of business. The business model of agripreneur involves both products and services that require a more evolved plan and team. So, there are areas which are yet to be addressed in order to scale up the entire spectrum of agribusinesses.
"Businesses in agriculture intend to be capital intensive as one need to invest in plant and machinery or equipment. Moreover, agricultural sector being seasonal and dependent on climatic condition pose challenges for start-ups. Access to capital is still a challenge especially if you are an agricultural start-up, it is not easy to bailout of debt.  All these factors restricted masses to land in agricultural space, food processing and agro related businesses." says, Srikrishna Ramamoorthy, Partner, Unitus Seed Fund.
One of the many challenges for the agricultural start-ups is to convince the farmers to accept a new business model as farmers are always sceptical to anything that challenges well established tradition.
Shashank kumar, director, Farms n Farmers, says, "Across the country, you will find the same story that farmers are not so pro-active to accept new innovations. Second challenge is to find good human resources because being an entrepreneur, we are highly dedicated and we have a long term vision but it is very difficult to find highly motivated people. It is not that you are not paying good salary but they do not find the sector lucrative."
Start-ups in agricultural sector are still in transformational stage, they are still deprived of some of the handheld support- instruction, mentors, senior entrepreneurs, fixed resources, investors and incubation centres.
"Perishability of the agri products is a challenge in itself, as such proper storage and transportation services to the market is a must. It is more so in case of food processing start-ups, wherein the temperature sensitive cargoes require a definite temperature to be maintained to keep the quality of the food intact. But lack of proper cold storage facilities and refrigerated transportation results in spoilage of the products," avers, Anabil Goswami, co-founder, Arohan Foods.
He adds, "Agri start-ups in the food processing sector are also facing trouble in the form of rising cost of raw material. Hike in cost of vegetables and fruits are raising the input cost for many food processing industries in the vegetarian division."
Ashok Sharma, chief executive (Agri & Allied Businesses), Mahindra & Mahindra, says, "The plight of small and marginal farmers during a bad monsoon year and the moderation in the growth rate of minimum support prices has also not been very encouraging for the marginal farmers. Long marketing channels, with multiple intermediaries, adds to the woes of the producers of perishable agri goods."
Incubators and mentors need to appreciate the complexity and ground reality to help start up develop business models considering these aspects critically. Start ups in agriculture have to work on both fronts technology and on ground organizations.
Agri start-ups also need longer term visibility of fund (at least 3 years) to be able to build team. Funding is normally not available for team building for early start ups as it does not match valuation and risk perception. Even if funding is committed entrepreneurs are left with so little stake in the venture that it becomes non-remunerative for them.
Role of government
Though agricultural entrepreneurs have very limited ability to invest, government support is crucial not only for product development and proof of concept but also for initial operations before these enterprises look to raise commercial investment.
Currently agri entrepreneurs are trying to raise commercial investment too early which makes the enterprise unattractive for entrepreneurs in terms of wealth creation. NABARD-DST and government support to private incubators in recent time have been proved to be of great help. Collaboration of incubators, agricultural universities, CSIR labs, engineering institutions, chemical laboratories and biotechnology labs can also help agricultural start-ups in terms of handheld support to the farmers.
"Agriculture needs application of technology from almost all scientific streams and agripreneurs are not sure where to look. Incubation centres set up by agricultural universities and institutions like ICRISAT with government help and funding would be a great help. Initial collateral free low interest loans to the tune of 50- lakhs should be made easily available to make any meaningful support for agripreneurs," says, Sinha.
On the same note, Ramamoorthy elucidates, "NABARD is playing a key role in terms of providing finance to these start-ups. Moreover, R&D labs in agriculture has also come forward to incubate agricultural start-ups."
In the last few years, the policy has been revived perfectly be it central government or state government. Overall agriculture is wide topic and there are many possibilities of intervention which can be used in agricultural sectors be it in service industry or processing industry.
Government bodies provide R&D and training support to the agripreneurs. An instance of this is the MoU signed between Arohan Foods Pvt. Ltd. and National Research Centre (NRC) on Pigs. NRC, an ICAR institute, allows farmers to work closely with the team of researchers and scientists of the institute.
There are various govt schemes that provide ecosystem building and incubation support to the agri entrepreneurs via the schemes of Ministry of Food Processing Industries (MoFPI) and Agricultural and Processed Food Products Export Development Authority (APEDA).
"Government has provided significant support for providing solutions like crop insurance, farm mechanization, information dissemination, subsidies for innovation and research which is providing an impetus to the sector. However, lot needs to be done to improve infrastructure, connectivity and also increased support to young start-ups which are back bone of most of the innovations in this sector.
Historically, most of the innovation in farm sector has been done by start-ups and companies when they were young. Large corporates, NGOs have not created significant innovation in the farm sector. If Government can support innovations for small companies and start-ups, it has the potential to change the agricultural sector for the better," says Jinesh Shah, founding partner, Omnivore Partners.
Investment-led support
Certain niche funds like Rabo Equity, Omnivore Capital and Small Enterprise Assistance Funds (SEAF) have decided to focus on providing risk capital to agricultural companies. While Rabo Equity is focussed on mid to late stage investments, SEAF and Omnivore are more focussed towards early venture stage investments. These funds not only provide risk capital but also add value through board participation, enabling industry linkages and guiding on corporate governance, which help agri start-ups in the long term sustainability and growth.
"The trends are encouraging as the angel funding in the food and agri has jumped from $0.23 mn in FY2009 to $ 5mn in FY2014. Also, the VC funding in food & agri has jumped from 10 mn $ in FY2009 to $180 mn in FY2014," avers Garg.
RaboEquity has already invested $120 mn in the food & agri business space spreading over 10 investments. It is also raising fund to the tune of $200 million, of which $80 million has already been raised.
When asked about the expected return, Garg says, "Rabo Equity being a late stage investor looks at a return of 30% annually in this space, some of the early stage investors can expect a much higher return if they support the right venture with a great founding team."
Omnivore Partners is a venture fund investing in early stage agriculture and food technology companies in India. Omnivore supports entrepreneurs developing solutions to improve farm productivity, increase agricultural sustainability, modernize agribusiness supply chains and promote farm-sourced food products. Omnivore seeks to transform Indian agriculture through technology innovations, impacting the lives of farmers and rural communities.
While there are some limited options available for funding in form of subsidised loans and grants from NGO to support agri businesses at grass-root level, there is paucity of capital available for an entrepreneur to take risk and make a real innovation for agricultural sector.
"Omnivore Partners seek to provide risk capital to entrepreneurs who are involved in ventures offering ag-tech and food tech solutions for India.In addition to the VC investment, we try to help our entrepreneurs by linking them with various other stakeholders who provide financing to agripreneurs, and try to increase the sources of capital available to them," Shah.  
Future ahead
In spite of all such challenges, entrepreneurs have been able to create innovative companies. These firms offer innovative solutions and create a significant value for farmers, investors, entrepreneurs and all stake holders. If any start-up overcomes these multiple hurdles in the sector, it is possible to create large multi-billion dollar opportunities.   
Experts say that lot of investors are eyeing the agricultural sector as investment opportunity. Over last few months, the interest has gone up among investors and many of them are getting involved in this sector.
"In addition, when this sector will see some success, investor traction will improve. We think that in the coming few quarters, food technology and agricultural technology will become more and more interesting asset class to make investment. Also, this sector is a recession proof and can act as portfolio diversification from an investor perspective," says Shah.
In the last four and half years, the eco-system for agri-start-up has evolved in recent times as some incubation centres and funds have been introduced in the sector. However, agriculture as a sector still has a long way to go as compared to retail and IT sector.