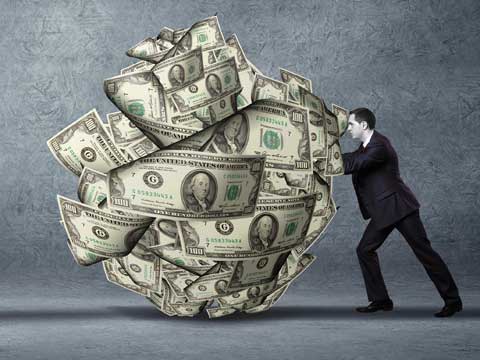 Private Equity (PE) has emerged as an important source of stable equity capital in India in the last ten years across economic cycles and various sectors and sub-sectors of the economy. A recent study conducted for IVCA by McKinsey & Co estimated that private equity has accounted for aggregate capital flows of $93 billion since 2001.
Flow of PE capital
Companies of all sizes ranging from early stage to large corporate have attracted capital from PEs. Private equity backed companies have helped in creating employment, contribute a significant share of direct as well as indirect taxes in India and are instrumental in driving country's exports.
The post Global Financial Crisis (GFC) era saw a lot of Indian companies, especially the mid-market companies, struggling to access funds from capital markets. Here comes the role of Private Equity, which continues to remain a stable source of funding for such companies. As per the report of IVCA (Indian Private Equity and Venture Capital Association), the annual estimated PE investments in 2014 was $10.4 billion from $7.5 billion in 2010.
"Investments continue in good times and bad. Private equity or venture capital provided two times the capital raised through initial public offering (IPOs) in the last five years. Sustaining India's growth will need steady investment, not capital that chases the next hot theme or geography," says Sanjay Nayar, Chairman, IVCA and CEO - India, KKR.
Historically, the capital required for PE funds in India was largely sourced from foreign Limited partners (LPs) whereas; domestic LPs started investing in asset class in the early part of the last decade. After 2008, domestic LP pools have expanded significantly. Unlike western countries where pension funds, sovereign wealth funds, insurance companies, university endowment of funds account for bulk of the LP community, the bulk of LP capital in India is currently sourced from the Indian banking system.
Kundan Saran, Principal, ICICI Ventures, says, "If India has to achieve its long term growth aspirations, private equity can play an important role as a provider of quality capital. As is evident from other countries such as South Korea, Brazil, Mexico, South Africa and China, reliance on foreign capital is not a sustainable solution for the growth of this asset class. Access to domestic LP capital is the only solution."
Regulatory framework
Despite large capital pools in the Indian pension funds which are estimated at over $300 billion, regulatory restrictions have debarred this capital to enter in the PE asset class. Further, the current sets of Indian LPs have significant regulatory restrictions on the quantum of participation in the asset class.
Consequently, domestic LP capital as a proportion of the overall PE investments in India is still low in comparison with Asian countries. The estimated domestic capital has accounted for 10 to 15 per cent of PE funds raised in the 2004-14 period in India as compared to 65 per cent for China and 92 per cent for South Korea. This situation has become worse in the recent past due to gaps in the taxation framework applicable to PE funds organised as Alternative Investment Funds (AIFs).
Saran says, "I believe now is a good time to fine-tune the regulatory and taxation framework for the industry so as to facilitate greater flow of domestic capital in this asset class. The SEBI AIF Regulation of 2012 was a right move in the right direction for the industry. Fine-tuning is required on taxation, especially on all important pass through issue as well as certain aspects of the taxation framework for Real Estate Investment Trust and Infrastructure Investment Trust (REITs and InvITs)."
Speaking on the need of a supportive government regulatory framework, Nayar shares, "We will need a strong and financially secure government which continues to invest alongside private players and can provide the right financial incentives to achieve even and equitable growth. Since PE or VC-backed companies contribute double of the average corporate tax of companies in India, they support a stronger government balance sheet."
The road ahead
At the start of 2015, India is emerging to be one of the few bright spots in the global economy with accelerating growth, declining inflation and improving consumer sentiment. "This is the time to invest in our demographic dividend, to create 100 million new jobs and re-skill the 500 million strong labour forces. The potential is great, but the magnitude of work required in order maintaining the growth momentum for the next few decades can be equally daunting. Private equity is an able and willing partner to fulfil this goal," asserts Nayar.
Source: India Growth Story – PE a key enabler: IVCA-PwC Report