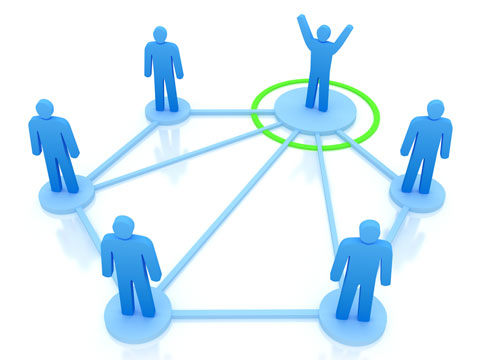 A large number of startups have successfully raised seed-stage capital in the past few years. However, many of them haven't been able to attract follow on early-stage or series A funding from venture capitalists. In 2013, while the number of deals at seed and angel rounds doubled to 226, the number of first-round VC funding reduced from 128 in the preceding year to 61. Bridging this gap is a slew of angel investors who are becoming VCs by starting their own VC funds. Entrepreneur profiles three of them.
Extending Capabilities
Fund name: Lightbox Ventures Management
Partner: Sandeep Murthy
Fund size: $100 million
Focus areas: E-commerce, Entertainment, Apparel, Education & Health care
Funding amount: $3-5 million each in 8 early-stage businesses
Sandeep Murthy moved to India in 2005 to manage investments for Sherpalo Ventures (a fund headed by Ram Shriram, one of the early investors in Google) and KPCB.
In mid 2012, Sherpalo and KPCB took their focus away from India. Murthy, however, remained focused on the Indian market and decided to pull together a team of four partners under the Lightbox banner. Two out of the four partners – Siddharth Talwar, Founder, Evolv, a vocational training company that he sold to NIIT in around 2007, and Prashant Mehta, Former CEO, Komli Media, a digital ad technology platform – are based in India.
The other two partners – Sunny Rao and Jeremy Wenokur – are based in the US. Rao is the CEO of online photo printing company Zoomin.com. Wenokur, on the other hand, had started the Internet directory start-up NewHoo, which was acquired by Netscape Communications in 1998.
Lightbox raised capital from various channels, such as endowments, family offices and HNIs, and bought out six out of the 10 investments made by him on behalf of Sherpalo and KPCB. The six companies were GreenDust, PayMate, MapmyIndia, Future Bazaar, Kotak Urja and Zoomin.
Murthy and his team closed funding for its second fund called Lightbox Ventures II at $100 million in October last year. The VC firm plans to make initial investments of $3-5 million for 10-year period in eight companies. The VC fund may follow on in these companies with up to $10 million more at later stages. The second fund made its debut investment of $2 million in Embibe.com, an online test prep business for the IIT entrance exam.
"Lightbox is building on the work I was doing at Sherpalo Ventures. With this new fund, our focus is to spend more time with the companies we invest in. We want to measure our success based on the value of companies created not the volume of investments," says Murthy.
Supporting VC Ecosystem
Fund name: Trifecta Capital
Founders: Rahul Khanna & Nilesh Kothari
Fund size: Rs 300 crore
Focus areas: Consumer Internet, Enterprise Software, Big Data, Health care IT and Consumer Services
Funding: Rs 10 crore each in 8-12 companies every year
Rahul Khanna previously served India-investments for the global VC firm, Canaan Partners as a Managing Director. During his tenure, he was involved with investee companies like Naaptol, AdNear, Equitas and Loylty Rewardz that have achieved significant scale and success in the last few years. Khanna is currently in the process of setting up a venture debt fund called Trifecta Capital with a target corpus of Rs 300 crore.
Venture debt is a new asset class largely serviced by specialised lenders and funds. In India, SVB India Finance, a wholly owned subsidiary of Silicon Valley Bank, is one of the few providers of venture debt.
Commenting on the opportunity for venture debt funds to invest in Indian start-up businesses, Khanna says, "As start-ups mature, they have a greater appreciation for the cost of capital and they typically have not been able to get debt financing from traditional lenders. With the Indian VC ecosystem approaching significant scale, there is a huge unaddressed gap in the venture capital market. This seems to be the ideal time to start the first venture debt fund in India."
Trifecta Capital, an alternate investment fund, is currently in the process of getting SEBI approval and is expected to make its first investment in Q1 of FY16. The fund's target size is Rs 300 crore with a green shoe option (incremental fund size based on investor interest) of another Rs 100 crore. Trifecta will be looking to invest Rs 100-120 crore annually with an average investment size of around Rs 10 crore each in 8-12 companies every year.
"Unlike a VC fund, Trifecta will invest through debentures and will also take a small portion in the company, typically 10 per cent of the capital invested, through warrants that we can convert into equity when the company's valuation increases," adds Khanna.
He has partnered with Nilesh Kothari, Former Managing Director, Ventures and Acquisitions, Accenture Plc, to launch Trifecta Capital. As the first Venture Debt fund in the country, Trifecta will offer domestic investors the unique opportunity to co-invest with best global VCs and participate in the new economy, without the risks of being a pure equity investor."
Bridging Financial Gap
Fund name: Unicorn Ventures
Founder: Anil Joshi
Fund size: Rs 100 crore
Focus areas: Social, Mobile, Analytics and Cloud (SMAC)
Funding: Rs 50 lakh–Rs 2.5 crore for 3-7 years in around 10-12 companies
Anil Joshi has been associated with the Indian early-stage or start-up ecosystem for nearly a decade now and was the former president of Mumbai Angels, Mumbai-based angel network. At Mumbai Angels, Joshi invested in more than 20 companies across various sectors.
"While the ecosystem has become robust, there is still a great supply and demand gap for new VC funds to come up. Also, I realised that the kind of knowledge and experience one needs to deal with investors is very limited in India. Hence, I felt it to be a good opportunity to be tapped. Through Unicorn, I along with my two partners will offer handholding and mentoring to start-ups to grow domestically as well as globally," says Joshi. Among the two partners, one has been managing a proprietary fund in the UK and another is a chartered accountant.
Joshi conceived the idea of starting a new VC fund in 2013 but it came into existence in Q2 2014. The fund is currently going through SEBI approvals and will commence by February this year. The fund size is Rs 100 crore and would be deployed over next seven years in sectors like social, mobile, analytics and cloud.
Joshi is planning to close Rs 50 crore for the fund in around March this year, ideally to be raised largely from HNIs and lesser portion from institutes like SIDBI, large family offices and also HNIs from foreign countries.
Unicorn Ventures will invest Rs 50 lakh–Rs 2.5 crore for three-seven years of investment window in around 12 companies. It will take 10-20 per cent equity stake in the companies.
Expert comment
Krishnan Ganesh, Co-founder, Growth Story, a serial entrepreneur & angel investor
On the lack of early-stage finance to start-ups:
The standard angel investor model is very tough model to pull off in India and is fraught with very high probability of failure. Due to the stellar success of a handful of companies in terms of exits and some companies raising follow on series B and series C funding, many people dabble in angel investments when the going is good and sentiment is bullish. They underestimate the illiquidity, high risk nature of angel investments. As a result, when the going gets tough, these angels go back to heaven leaving entrepreneurs high and dry and helpless. Often, since they don't understand the early investment space, they don't do detailed evaluation before investing.
On angels starting ownventure funds:
In current scenario, it is great to see angel investors and entrepreneurs starting more formal angel/seed funds. These funds and their partners, in addition to the early-stage capital, provide a lot more support like follow on funding and mentoring and spend a significant time with start-ups.
They also evaluate the start-up before investing and thereby provide very valuable feedback to entrepreneurs, rather than blindly investing, carried away by the hype and market sentiments. This shows maturing early-stage ecosystem and hence brings more stability.