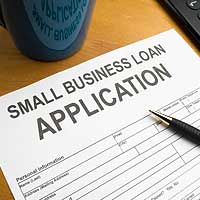 The study shows that there was a decline by 6 per cent and 3 per cent respectively in the share of bank and institutional funding to MSMEs in the engineering and pharmaceutical sectors. For auto-component, it declined by 1 per cent.
It is imperative for MSMEs to get bank and institutional funding to have working capital requirement as they are the backbone of the Indian economy.
The Challenge of Financing MSMEs
A recent survey by the CII has identified delay in the realisation of receivables as the most important factor which is challenging the MSME sector. Furthermore, non availability of adequate and timely credit and high cost of credit and lack of availability of risk capital are the challenges.
Asymmetry of information between entrepreneurs seeking loans and the lending agencies like banks, NBFCs and angel investors and the insufficient exposure of the promoter or lenders in the particular sector is the challenge. This is particularly for new products in the market. If the lender is familiar with the product it becomes easier for him to make an assessment for the credit requirement and process it expeditiously as possible. Also disclosure of financial information by the promoter is often insufficient. Hence, the loan given to an SME is considered to be an opaque asset, which is not desirable by any lending agency.
"The organisation's health is very important that conveys the direction in which the investments are going as far as the lenders are concerned. Prior to obtaining any funds if the company's health is robust, it works in the favour of the entrepreneur. Post access to loans it exhibits the reliability of the payment," says Pradeep Shankar, Director, Resurgent India.
The type of industry or sector in which the entrepreneur operates seriously impacts the probability of obtaining a loan from the bank. The dotcom business gave a lot of heartache to the banking system back in the 90s but today IT and ITES industry is again booming and getting some serious debt funding to grow. Generic industries like auto ancillary, pharmaceuticals, textiles and electrical goods are extremely common and a lot of knowledge is available in the public domain. There are ample cases of lending to these businesses and benchmarks for evaluating applications have been established.
"The information asymmetry factor is low in such industries and this works in the favour of loan applicant. The same does not hold good for new products and processes and such businesses are considered to be high risk and undesirable for disbursement of loans," says Shankar.
A good project or business idea needs the backing of an in-depth quality business plan. Entrepreneurs in the zeal of setting up their ventures quite often overlook many details of the project. Superficial business plans do nothing to gain the trust of the lender. Unless the business plan is thoroughly checked and prepared, it does not give any value to lenders.
On the other hand, technology has become the cornerstone of all businesses today. Unfortunately, SMEs do not use lots of automation in their operations, administration and data management. This again contributes to the opacity factor. This even affects productivity and output which means that it hurts the bottom line of the business. This leads to inefficiency and wasteful expenditure. All this eventually makes the evaluation of loan application time consuming for lending agency leading to undue delays in the loan sanctioning.
Collateral Burden
When businesses commence operations, there is hardly any collateral available to them to raise loans. From the lenders viewpoint, giving loans without collateral is risky. However, as per the CGTMSE scheme SMEs can take loan up to Rs 1 crore without any collateral but this is only confined to the manufacturing sector. Those who are into trading or services sector are not eligible for the scheme.
"Banks ask for collaterals while SMEs don't have them. Nobody is wrong here. Both of them are right in their own way because all are profit-generating organisation but each of them have their own issues. When SMEs do not get their payments in time from their customers they have to divert the funds borrowed from banks towards areas where they were not required knowing that bankers will not like it. But SMEs have to use it because there is a delay in their payments mostly from public sector units. Hence, somebody has to take a lead in this vicious cycle and break it," says Dr Alka Kaul, Vice Chairperson, CII Delhi State Council and Director, Horizon Industrial Products.
The National Innovation Council (NInC) and MSME Ministry in January this year announced the creation of the India Inclusive Innovation Fund for MSME funding. The fund is currently for nine years that can be extended by up to two years as per approval of contributors. The fund will focus on healthcare, food and nutrition, agriculture, education, energy, financial inclusion, environment and technology. However, still a larger part of SMEs remain unaware of most of the schemes offered by banks and government because of lack of awareness and knowledge.
"It is not that nobody is doing anything for SMEs. The government has been harping on us to give more and more finance to the MSME sector and we have been doing that. SMEs are very heterogeneous whether in terms of products, technology level, size which acts as a big challenge for the bankers to fund SMEs. Ninety per cent of the MSEs are unregistered and established in the unorganised sector, which is a problem for the bankers. Credit information is not easily available and professional governance is not there in SMEs because mostly it is run by family and revolves around single entrepreneurs and there is a lack of succession planning. Hence lending them at a reasonable rate and yet maintain the credit portfolio of the bank intact is our biggest challenge," says Behera.
Worthiness of Credit Rating
All banks have their own internal credit rating systems to rate MSMEs who want to take loans. Banks also accept credit ratings done by external credit rating firms. The government of India has subsidised the fee charged by rating agencies to their registered SSI units for the first time. The ratings serve as a trusted third party opinion on the SME's capability and credit worthiness. A good rating makes SME accessible to quicker and cheaper credit. However, there is a vicious cycle attached to it which makes lending from banks more tough for SMEs.
"Banks say that you need to get the credit rating done then only you will get a good interest rate. Getting rated from credit rating agencies involves a huge cost and most of the SMEs do not get a good rating because they always have cash flow crunch. They can never have good debt equity ratio especially if they are expanding. As a result when you go to the bank you do not get the interest rate that you want. An interest rate of 14-16 per cent anyways renders SMEs non-competitive globally," adds Kaul.
"Up to a lending of Rs 5 crore, we do not require SME rating from any external rating but beyond that amount in addition to internal rating we also need rating from external agency. If the rating by SME falls in the first two rating grades then there is interest rate concession of 0.50 per cent and for the third rating grade, the concession is of 0.25 per cent. In this case the rating fee is also subsidized to the extent of almost 75 per cent," says SR Sharma, Field General Manager, Punjab National Bank.
"Our SME Smart Score based on scoring model access SMEs on three sub heads, one is personal details of the entrepreneur, second is his business details and third is collateral details. If SME score 50 per cent on every segment and overall 60 per cent then there loan is cleared," says Purusottam Behera, General Manager (Planning and Priority Sector Lending), State bank of Patiala.
So far the implementation of schemes and guidelines has not been carried out in a way which is helpful to SMEs to understand about them. There seems a big communication gap between the government, banks, and the enterprises. Unless there is clarity on bank financing on the government and banks' part and an urge by the SMEs to understand the complex nature of it, it would be difficult for SMEs to raise loan from banks.