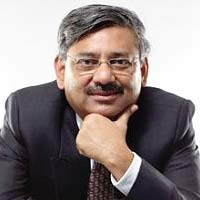 The MSMEs have to grapple with many issues as they deal with day to day operations or their much aspired growth. These include availability of credit or reasonable terms of credit, facility for technology upgradation, skill development of their employees, marketing and access to global markets, and lastly but not the least, recruitment/availability of the right profile of talent.
In India, SMEs as per available statistics (4th Census of MSME Sector) employ an estimated 59.7 million people spread over 26.1 million enterprises. Recognising the all important role that the MSMEs play; the previous government had shown an unprecedented interest over the last two planning cycles resulting in the introduction of new key policies, programmes and entities that have been created only to service or alleviate issues faced by the growing populace of MSMEs in India.
Talent Crunch?
Based on a one to one survey of 15 entrepreneurs of medium sized organisations in Hyderabad on the availability of talent issue, these are the reactions of some of them -
MD, medium-sized chemicals company, "There is an issue of attracting the right talent. The SME segment seems to attract the doers and not the thinkers. The people here are not responsible enough, there seems to be no ownership. Immense pressure shouldered mainly by the owners."
MD, medium-sized food products company, "The issues that SMEs face are that training needs to be provided to all those recruited. Salary is an issue, and retention is tough. We don't see the people driven to earn higher with hard work."
CEO, medium-sized apparel chain, "The basic challenges faced are: availability of getting the right people for the right job. Our growth is hampered because we don't get the right people for the job. Owners typically do everything, all their time is gone in maintaining the company/ what I call the no growth activity. Their time spent on growth generation ideas; strategy is largely hampered by having to check if the jobs that the people are supposed to do are being done."
So where does the problem lie? Is it the company or the job seeker? I would think it is somewhere in the middle. There is a lack of a structured intermediary that connects the SME to a much larger pool of job seekers (than what individual organisations have current access to) and job seekers that are aware of the SME or the job options they have.
Recruitment Process
Currently SMEs typically recruit in an adhoc manner based on exits that have been unplanned for. These positions are filled with the help of word of mouth publicity, referrals of people working in the organisations, or people/relatives that the owner taps into. Many times during critical situations and/or for critical roles poaching is also resorted to.
What actually hampers this recruitment process?
Availability of quality CVs or people
Getting in people known to them but not skilled on the job
Referrals can be time consuming
Newspapers send a number of CVs, but a lot of time is taken to filter them and call them in for interviews
The entrepreneur him/herself is involved and he/she does not have enough time.
Working for SMEs
While it still holds true that the crème of the job seekers do get taken by corporate giants and the government. There still holds a significant number of seekers who if aware of jobs and enterprises would give a serious thought to SME job offers.
Based on a sponsored study of the buyer behavior of job seekers conducted across three towns in India by a large Market Research firm, key findings emerged.
Firstly, there are four criteria used while selecting jobs used by job seekers. They are location, salary, role and size of the organisation. The size of the organisation is only one of the criteria, given a match of the others; a serious and active job seeker will choose to work in an organisation that is not traditionally considered "BIG".
Secondly, 90 per cent of the job seekers between the ages 21- 28 even in class B cities have access to personal mobiles. The penetration of mobile usage or reaching job seekers via mobile is high; significantly higher than internet.
Thirdly, active job seekers are looking for various options to reach jobs that they believe suit their needs!
Way Out
SMEs ideally require a recruitment platform that is available to them on-the-go like a mobile-based recruitment platform. The SME could use this platform to register, place job posting, and access recruitment solutions that includes access quality CVs (meaning CVs that are already filtered, matched against requirement and candidates interest validated) or process outsourcing of complete recruitment.
The solution should be easy to access and use, customised to specific needs of SMEs, reasonable priced, and ensures quick closures of job posting requests. It would attract and lure job seekers because a) the ease of access and availability through mobile b) availability of information related to role options that are available in SMEs hither to unknown to them c) word of mouth as mobile access is easy within their network of peers.
About the author:
T Muralidharan is the Chairman of TMI Group, a Hyderabad-based talent acquisition and talent development group.