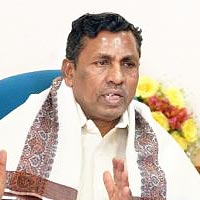 Cluster initiatives are also considered to be efficient policy instruments as they allow for a concentration of resources and funding in targeted areas with a high growth and development potential that can spread beyond the target locations. The rationale behind cluster approach rests in that joint actions that allows cluster stakeholders to overcome limitation and reap opportunities that are beyond their individual reach.
The holistic approach and integrated development of MSMEs under cluster approach have gathered a noticeable momentum at the national level. Till date around 30 schemes have been introduced based on cluster development by various institutions including ministries of the Central Government, different State Governments, financial institutions, technical institutions apex business member organization and international agencies. The importance of cluster approach has been found to be so useful and important that 921 clusters have been taken up by the Office of DC (MSME).
The objective of the Micro and Small Enterprises - Cluster Development Programmes (CDPs) is to support the sustainability and growth of MSEs by addressing common issues such as improvement of technology, skills and quality, market access, access to capital etc. It also aims to build a capacity of MSEs for common supportive action through formation of self help groups, consortia and upgradation of associations. CDPs create and upgrade infrastructural facilities in the new or existing industrial areas of MSEs.
Main Goals
Virtual Cluster is an initiative to supplement the physical cluster approach. Virtual cluster would allow the small businesses/MSMEs belonging to different sectors and located across the country to coexist with their fellow enterprises on a dedicated web portal. The portal would also enable different stakeholders like banks, technical institutions, academia, industry experts/professionals, consultants, trainers, students etc. to register easily on the web portal and to avail from linkages with each others.
Benefits
The existing scheme of Micro and Small Enterprise - Cluster Development Programme (MSE-CDP) being implemented by Ministry of MSME through office of DC (MSME) has been found to be quite successful, and the results have been quite encouraging. In order to widen this concept as well as to transcend the limitation of physical boundary, virtual cluster initiative has been launched so that all the stakeholders including small businesses/MSMEs located out of cluster boundary can take the advantages of networking.
The benefits for registered MSMEs are as follows:
Credit Linked Capital Subsidy Scheme (CLCSS).
MSE-Cluster Development Programme (MSE-CDP).
Prime Minister's Employment Generation Programme.
Mini Tool Room Scheme.
Credit Guarantee Fund Trust Scheme.
National Manufacturing Competitiveness Programme (NMCP).
Market Development Assistance (MDA) Scheme.
National Award Scheme for MSMEs.
Promotion of Information and communication Technology (ICT) in MSME Sector.
Skill Development Programme.
Facilitations for MSMEs
With the implementation of the MSMED Act 2006 w.e.f. 2nd October 2006, the earlier process of SSI registration has been done away with and the MSMEs are facilitated with a new and easy process of Entrepreneurs' Memorandum (EM) filing. The MSMEs, which files EM as per MSMED Act 2006 may avail benefits of the various schemes and programmes implemented by the Central Government and States Governments for facilitation of MSMEs.
Also, the Micro and Small Enterprises (MSEs), which have filed the EM, are eligible for taking recourse for recovery of their dues from the buyers under the delayed payment provisions of the MSMED Act 2006. The Public Procurement Policy for MSEs is a mile stone for MSEs in their marketing endeavor.
Contributed By - K H Muniyappa, Minister of State (Independent Charge) for MSMEs