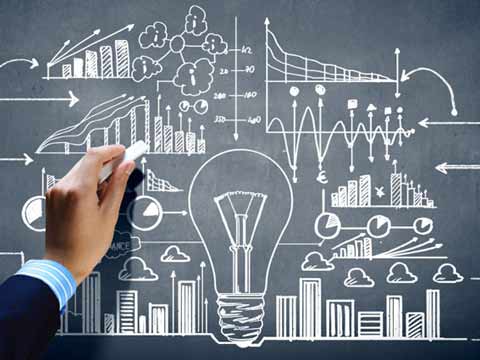 Established in early 2014, Zone Startups India is a startup accelerator program. It is a joint venture between Ryerson Futures Inc. (RFI), Toronto and the BSE Institute.
RFI is the technology accelerator and investment arm of Ryerson University; the Digital Media Zone in Toronto is Ryerson's flagship startup incubator program. It has incubated over 140 startups, and houses 78 startups.
In this article, Ajay Ramasubramaniam, Director - Business Development, Zone Startups India, talks about the idea behind Zone Startups and what accelerators expect from startups/entrepreneurs:
Zone Startups follows what we believe is a unique concept when it comes to incubators and accelerators. We have a revolving program, with no fixed start or graduation day.
Startups are carefully chosen to maximise the value generation for accelerators as well as the entire ecosystem. That's why in the last nine months, while we've met more than 130 startups, we on-boarded only 38 of them.
The philosophy has paid off; more than 20 startups out of these have stayed with us for longer than six months, which is a noteworthy achievement.
Other than standard accelerator services, we offer several value-added services to startups that choose to become a part of Zone Startups. These are:
• A dedicated mentor-pool
• Business development support
• Industry connect program
• Investor access
• Technology support (AWS, IBM SoftLayer, Microsoft BizSpark)
We follow a strict application criterion for screening startups before the on-boarding takes place. We typically look for:
• A unique and innovative business idea, enabled by technology, that brings a commercial or social value.
• A comprehensive business plan and a prototype for your idea, and
• A business idea and team that fits with the Zone's collaborative community.
We look for mobile- and web-based companies that can massively scale and create a viable product in a rapid iteration. The focus is always on software, mobile and data startups that have proprietary or first-mover products, backed by intellectual property that has a competitive advantage in the marketplace.
In terms of the founding teams, we look out for entrepreneurs who have:
• Demonstrated passion and ability to execute
• Domain expertise
• Demonstrated ability to execute at start-up speed
• Complementary skills (business, technical, design)
Once a startup is on-boarded into our program, we also have certain expectations from them, just as they would have from an accelerator program. This is to ensure that it is a win-win relationship. In addition, we have established certain guidelines for startups to follow. These are contractually enforced before start-ups are officially on-boarded.
What we look for in a startup
We take pride in our selection process when it comes to selecting a startup partner. Of course scalable, marketable ideas is a prerequisite, but we also like to pay attention to other subtle factors that determine how much value a startup will be able to deliver to the Zone ecosystem.
The first trait we look for is that of collaboration. Sure, there is cut-throat competition in the market, which mostly means that ideas and abilities be hidden from competitors, but we want startups that are able to see the larger picture.
Surviving along is not just difficult, but ill-advised when you have an ecosystem as supportive as the Zone. In our experience, startups have been able to maximise their effectiveness through collaboration.
A typical example is when you don't have an ace UI designer, but someone from another team is able to help you in return. Such cross-linkages go a long way in leveraging a startup.
The second important trait we look for is that startups should be coachable. This is an important point to understand. While founders have immovable faith in their ideas—which is something we welcome, but a lot of good comes out of listening to what the mentors have to say.
Having a difference in opinion is fine, but letting that difference get in the way of your relationship with the mentor is a no-no. This not only robs the startup of valuable lessons, but also makes it difficult for us to access that mentor in future.
Finally, startups that join Zone have to be clear about their fitment. Why do they want to associate with us? What do they hope to achieve and what are they ready to do in return for the Zone ecosystem? We'd like potential startup partners to do some soul-searching and only then take the next step. After all, it's not much use if it's not a win-win for everyone involved.