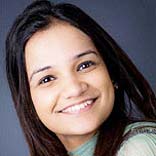 Entrepreneurship- A word that everybody interprets differently. An aspiration that everybody wants to be but somewhere are reluctant to call themselves one – they are however overwhelmed if people name them as an entrepreneur. I once had a guest faculty in my MBA college who came and started his lecture by throwing a googly at the students – What's the difference between a Businessman and an Entrepreneur? Wow! What an intellectual question we all thought. Excited that we would finally get to hear some new funda through him, we waited patiently until he said, "Ratan Tata is an entrepreneur to me whereas Dhirubhai Ambani was a Businessman!" That's where I lost my connection with him. This explanation of his didn't make even a bit of sense. From where I perceived Mr. Ambani was as much of an entrepreneur as Mr. Tata. He was successful in what he did to an extent that he was India's richest man. What more does he need to qualify? The point is, there is no pure differentiation between an entrepreneur and a businessman-the only difference is in his THOUGHT.
Right mix for Entrepreneurship:
There is another way to look at the topic: Does it necessarily mean that only a person who comes up with a feasible idea and converts it into a viable business is an entrepreneur. Does the idea always have to be path breaking? Recently, I had attended a conference where a representative of a popular news channel came and asked me, "You are handling Siyaram's Retail but was retail started by you in your company or you just took over and are handling it now." On asking him why he said that if I didn't start it, I couldn't exactly call myself an entrepreneur. Weird ideology!! I just replied back saying that if you adopt a child and raise it up with all your love and energy, doesn't it mean that YOU are the parent of the child. Or would you just settle being considered as a caretaker. Same goes for entrepreneurship. Doesn't matter if you didn't get the great idea yourself or if your turnover doesn't have too many zeroes behind it or if you don't run your business too professionally or if you don't use your blackberry for checking your emails – if you have the drive, the energy, the vision, the passion, the logic, the basic understanding of running a business successfully and are able to support the above with positive results; you are an Entrepreneur.
Skill sets and performance parameters
Some people are born with the skills; some people gain them through knowledge and experience. However, I feel in both cases you need to sharpen them from time to time in order to keep pace with changing business environments. After all, a successful entrepreneur is one who can adapt in any time period, any industry, and any product. What should remain constant is his base ideology which enables him to sail through.
My base ideology was formed on my first day of joining work when I asked my mentor, "What do I do to be a successful person." The answer that I got was simple. He said, "It's not magic that will happen overnight; and even if it does, you won't be able to sustain it as you wont have the experience to. Success comes by doing the same things with full discipline everyday; things that are basic for any business to survive, along with one's integrity in its correct place; going into in depth details; taking each day as it comes – and you won't even know when you will emerge successful." Of course you need to have a vision in place. But along with having a long term vision I prefer to have short terms goals set which atleast gives you confidence of stepping towards your larger goal once they are achieved. The larger the time for target attainment, the lesser the motivation keeps getting.
All said and done, if I were to say one thing that is of utmost importance to me in my work life and what I hope to achieve: it will be "consistent performance". This is the only way of gaining credibility. And this holds true for a person who has struggled their way at work or a person who has inherited everything on a silver platter. No matter where you start from; unless you don't PERFORM, nothing matters.
Article, Mehga Poddar, Director, Siyaram Silk Mills Limited.