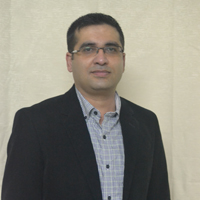 India's pharmaceutical market stands at over Rs 80,000 crore and the industry is largely driven by exports to regulated as well as semi-regulated markets. Currently, India export drugs to more than 200 countries and vaccines and biopharmaceutical products to about 151 countries. Globally, India ranks 3rd in terms of volume and 14th in terms of value. The Indian Pharma Industry includes small scaled, medium scaled, large scaled players, which totals nearly 300 different companies and they form an integral part of the sector.
The small and medium pharma companies play a crucial role in the growth story of the Indian pharma sector as they contribute 35-40 per cent to the industry in terms of production with a turnover of about Rs 35,000 crore as revealed by a MSME Report. In terms of number of units and employment generation, the SME sector is at the forefront. They support around 48 per cent of the country's pharma exports.
The Growth Story
India's pharma sector registered strong export growth between 2007-08 and 2012-13, expanding at a compounded annual growth rate of 22 per cent. For the medium term, the sector is expected to continue growing at the same rate. Pharma SMEs are cost-effective vital resources of skill, knowledge and employment.
According to a research report, Indian pharma sector is expected to grow $45 million by 2020. Contract Research and Manufacturing (CRAMs) and Biopharma have emerged as areas of high relevance to the MSME sector. It is foreseen that the MSME units can effectively meet the two major public expectations viz. cost effective and affordable medicines of given framework of excellent manufacturing process, technology, regulatory compliance, distribution system and prices. 
SMEs have strong re-engineering skills, which help them provide a low-cost yet high-quality value proposition. Increasing opportunities in the generics pharmaceutical market, both domestic and exports are fuelling the growth of this sector. The SME sector is a significant part of the supply chain for the larger players. There are more than 24,000 registered units, which meet 70 per cent of the country's needs. Primarily they operate in the local market, and manufacture formulations relating to medicines of mass consumption and thus have a huge market.
Changing Business Scenario
Pharmaceutical SMEs in India have traditionally been less focussed on exports in comparison to large domestic firms. However, now they have become preferred partners for the supply of active pharmaceutical ingredients (APIs) and finished dosages for Indian as well as foreign pharmaceutical firms. Robust and focussed business models and plans are helping pharma SMEs in their growth momentum. High level of entrepreneurial zeal and low operational costs across various pharmaceutical business processes help pharma SMEs grow and prosper.
Stringent regulations, lack of financing options, little or no global exposure, poor public image and increasing competition from other low cost nations are some of the critical issues being faced by the SMEs in pharma industry. Government support will be critical in laying the foundation for SMEs to gear-up and face the inescapable challenge through several incentives like development of Pharmaceutical SEZs.
Indian Pharma Industry is highly fragmented and therefore creates barriers in the growth path of small pharma companies. Adequate funding, restricted access to resources is proving to be a deterrent to move up the value chain as it is compelling SMEs to put R&D and innovations on the backburner. SME segment is also challenged by the need to create visibility and demonstrate credibility to prove their global competitiveness.
There is a lack of awareness and knowledge about various procedures and regulations among SMEs. Another drawback is that SMEs are seen to have limited ability to attract and retain talent. Moreover, SME players are more vulnerable to market fluctuations as compared to larger players, owing to their restricted ability to adapt to changing market conditions.
The Future
The future of SMEs in pharma industry is prospering. They can play a strong role in R&D segment. Moreover, government is also taking a lot of initiatives and multiple reforms to strengthen their position. Right business model for growth and collaborative approach from domestic and global players will certainly enhance the SME sector.
By Gaurav Narang, Director and COO, Medybiz Pharma. Incorporated in the year 2009, Medybiz Pharma is a leading Pharmacy Benefit Manager (PBM) which delivers better pharmacy care for people, with chronic conditions, who need medications on an ongoing basis. The company claims that it is a leading player in 5,200 crore super-speciality pharmaceutical market.