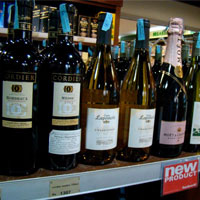 The Indian wine industry has extended significantly over the years. An approximate 15 per cent growth in consumption of wine has been witnessed over the past few years. However, wine is consumed by less than 1 per cent of the total population, and as per the current average per capita, wine consumption in India at just 10ml per annum. We can say that it is at a very nascent level. So entrepreneurs like Ravi Gurnani, Director, and York Winery, Rajeev Samant, Fonder Sula and many other feel that they are playing a key part in shaping the future of the industry. Ravi Gurnani, Director, York Winery, says, "Our contribution in terms of producing quality wines and educating a consumer will go a long way in growing wine awareness. There are many consumers out there who are curious to learn about wine and are willing to give it a chance." In general, further education is needed on wine in India. Cecilia Oldne, Global Brand Ambassador, Sula Vineyards, says, "As a leading wine company, we are putting a lot of effort. We are going out in rural areas to conduct wine tastings and will be conducting 1,500 tasting in-house this year. We are also an authorised WSET (Wine & Spirit Education Trust) course provider, educating not only our staff, but also our clients." Not surprisingly, that there is a huge opportunity in winemaking but it is very challenging also.
Wine Culture Grooming in India
Now a days, young generation prefers to drink wine especially in Metro and big cities, if we leave rural area drinkers mostly educated young men and women both are turning to wine drink, reason is health cautions and no side effects as that of hard drinks like whisky. Param J Singh, CEO, Sikand Group, says, "Growth in the wine market is very sharp with growing earning in metro and big cities. Wine is fast becoming the preferred drink for many young, urban professionals, and Indians are developing a taste for wines. The consumer is also becoming aware of the fact that wine is good for health when consumed in moderate quantities." Oldne says, "We at Sula has shown positive growth rates of 30 per cent and hopes that the arrival of new wineries is a good indication of the growth the Industry is currently experiencing. We have played a large part in creating a market for wine where none existed before. Our initial focus was on educating the urban population in Tier -1 cities such as Mumbai, Delhi and, Bangalore, we are now focusing our efforts to Tier-2 cities in India to inculcate wine culture across the country." Sula was the first winery that established in Nashik (now known as the wine capital of India) where the majority of wine producers are based.
Challenges
Many wineries are producing some good wines but face various challenges. One of the big challenges in India is that wine industry is very tightly regulated. So access to market is restricted with limited opportunities. Gurnani says, "Inter-state barriers are high. So it is difficult to expand geographically. The supply chain is not optimised for handling wines. Storage and transportation conditions are very hot which can lead to spoilage. So the consumer does not always get the wine in the best conditions. Wine production is concentrated in the Nasik region, so reaching far markets like Delhi and Bangalore is difficult. Due to transit conditions, the wines shelf life is reduced. Furthermore, entrepreneurs are facing challenges like are lack of awareness for wine, ban on alcohol advertising, highly fragmented market practices and lack of adequate infrastructure. Besides, here are no vineyards in India that maintain the grapes whole year from results the cost of grapes challenges.
Needed Steps
Today, first and foremost needed step is promoting wine consumption. Singh says, "We need to have people to drink wines more often. We need to maintain this consistency in quality to make sure consumers stick with wine." Wine also needs to be more easily accessible to the consumer. Being an alcoholic product, there are many restrictions on where and how wine can be sold. Reducing these barriers will help grow consumption. Gurani adds further, "We don't have the history or heritage that European countries have. Neither do we have the technology and knowhow of countries like Australia and South Africa. So we have to do a lot of trial and error in order to reach the right solution."