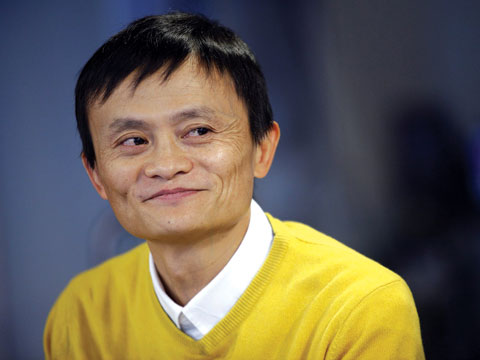 The recent visit by Chinese entrepreneur and founder of Alibaba Jack Ma has created a lot of interest in India, which is also going through an eCommerce revolution of sorts. However, Ma's statements endorsing the B2B model for India have to be seen in the light of a competitor's experience, not a friend's well wishes.
It must not be forgotten that Ma's views come from the experience of China, which was a fully developed manufacturing economy looking for global markets by the time Alibaba pioneered its B2B portal. To suggest that the Chinese model is more appropriate to India is to make a serious error in judgment when, in fact, it is the B2C model that collaborates with the intentions of the Indian Government towards making India a manufacturing destination.
The B2B & B2C Marketplace
The B2B marketplace only provides a technological platform for merchants and customers to transact online. On the other hand, B2C platform enables eCommerce firms to create a more positive ecosystem by sourcing directly from the manufacturers and retailers in bulk, creating a beneficial impact on price for the consumers and building global quality, storage and delivery standards for the manufacturers/retailers. Sourcing directly from manufacturers at bulk helps reduce inventory risk for manufacturers.
B2B eCommerce has been always available to Indian manufacturers and has had no salutary effect on manufacturing per se. B2C eCommerce brings the potential of aggregative manufacturing, volumes and economies of scale to existing and new MSMEs. It is B2C eCommerce which holds promise as a complementary model to induce expansion of the manufacturing sector and sustaining large scale small scale industrial activity of the kind visualised in the Government's Make in India efforts.
India should not desire to be a market for Chinese producers, but rather a manufacturer looking at China and other global markets to sell its produce. B2B eCommerce works well for Alibaba in the context of an outward oriented portal seeking to make inroad into Indian and other markets and not the other way around. While it is encouraging to see Ma's interest in India, it must not be forgotten that Alibaba has been the sourcing choice for imports for a number of Indian distributors and a major entry point for Chinese goods into India.
Bringing Best International Practices
What is being missed quite often under the glare of the frequently dramatic announcements of fantastical financial infusions by private equity players into eCommerce companies in India, are the contradictions in rules that govern the sectors. While the current policy on multi brand retail allows 51 per cent FDI, it completely bans it in eCommerce – a one-legged incentive for the business.
Since the eCommerce industry is at a nascent stage, foreign investments are required to bring in knowledge of best international practices to achieve operational efficiencies and advance technology for both front and back end of business operations. This knowledge helps eCommerce players in shortening the learning curve and curtail operating losses.
Opening up of FDI in eCommerce sector, will bring investments in the back-end infrastructure. It is estimated that 1 million additional jobs could be created by 2021 in the companies forming the eCommerce ecosystem (IAMAI-KPMG report, 2013). The eCommerce industry has a huge potential in the country (with some estimates of $70 billion by 2020). This huge growth can only happen if both the pillars of the industry, B2B and B2C, are allowed to operate in a free market. By restricting one pillar, the growth of the Indian eCommerce industry will become stunted.
Huge Growth Potential
India has now overtaken Japan to become the world's third-largest online market in terms of internet user base, growing at 31 per cent, after China and the US, according to research firm comScore. The number of online shoppers in the country is currently estimated at 14 per cent of the total 74 million internet users and has been growing at 35 per cent over the last three years, according to an American Express study. The number of online shoppers in India is likely to reach 38 million by 2015. So, once again, while the Indian market is maturing fast, the policy framework is way behind schedule.
When India with its restrictive policies does not allow FDI in B2C eCommerce, it means that the eCommerce player is only a transit entity, barred from securing volumes to sell directly to consumers. Naturally, economies of scale do not come into play in such an equation and the result is that neither the consumer nor the producer benefits, leaving the ecommerce player to survive on transitory, wafer thin commissions.
Rather than taking Jack Ma's statements at face value, one need to only look at China to see how it has fuelled the eCommerce boom with an enabling policy framework and occupying the global top slots in both – B2B and B2C spaces.
The article is written by Zuhaib Khan, Co- Founder & Director, Shopatplaces.com. Launched in 2012, the portal offers a vast range of best quality products, handpicked from the places famous for them. Shopatplaces.com houses products, like apparels, jewellery, bags and other accessories, from across the country and selling it to customers online at affordable prices. The views expressed here are personal.