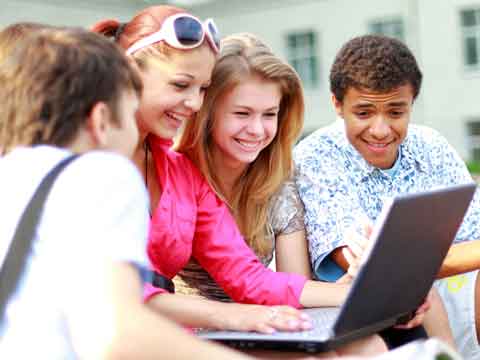 "Give a man a fish and you feed him for a day; teach a man to fish and you feed him for a lifetime." This popular saying rings true when you think about Online Academy: an innovative technological solution recently launched by WizIQ Inc. It enables educators to build their own online academies within minutes and gives them a strong sense of freedom and brand ownership.

Purpose of online academy

Why was there a need for a solution like Online Academy? Allow me to unravel the mystery. Firstly, to put things into perspective, we need to consider the online education landscape. Online education has been embraced by educators and learners globally since its emergence, and rightly so. The estimated amount spent on self-paced online learning in 2011 was $35.6 billion, which has increased to $56.2 billion in 2013.

Additionally, about 46 per cent college students took one or more online courses in 2014. According to Gartner, one of the leading research firms, global education sector technology spending is expected to exceed $67.8 billion in 2015. These figures speak volumes about the acceptance of online education. And the reasons are obvious. The reach and flexibility offered by the online medium are simply undeniable. Educational tools and technology evolved over time, helping educators to attain their goals to some extent. However, what has always been sorely missed is a single, integrated solution that can address the core needs of educators.

Core need for online academy

If you were to look closely at the natural progression of things in the online education domain over the years, you would find that in the midst of changes, the core needs have always remained the same. These needs are increased learner engagement, improved teacher effectiveness, and the ability to reach out to new learners.

The absence of a single solution that could address these needs led educators to look for other alternatives which were invariably multiple solutions and had to be integrated with each other and customized. These alternate solutions provided broken experience to users, and were expensive to maintain, not to mention the non-scalability of these solutions. In other words, educators had to spend a lot of time dealing with the complexity of technology instead of focusing on teaching activities. Even after that, there was no guarantee that they would get exactly what they wanted from a technology solution. And you thought technology was supposed to make things easier for you.

With Online Academy, things in the online education space have changed for better. It is an integrated solution that obviates the need for multiple solutions, allowing educators to deliver live, self-paced and blended learning. Scalability, ease of use, reduced time to market, mobile learning, and cost-effectiveness are some of the biggest strengths of Online Academy. It takes complexity out of education technology.

And, how can we forget about the core needs of educators? It addresses those core needs too.  Educators can engage learners better than ever through online courses, live online classes, online tests and assignments, discussions, and more.  They can do all this from within their own online academy, which can be built within no time. Educators can even get deep insights into learner engagement in terms of content consumed by learners for online courses and learner activity in a live class.

The ultimate game changer
Online Academy is a solution with features that are interconnected and present in one place. This allows educators to perform teaching activities and move from one activity to another effortlessly, while delivering content in the format of their choice. The simple and intuitive interface built around users makes it possible. This considerably increases teacher effectiveness.

WizIQ is used by over 4 million learners across the world.  So, when you build your online academy using WizIQ and create a paid course, you not only connect with learners in your own academy, but also stand a mighty good chance of reaching out to those 4 million new learners who can enroll in your paid online course listed on the WizIQ Learning Marketplace. Online Academy is the solution that educators have been waiting for so long. Referring to the popular saying that I had mentioned earlier on, Online Academy empowers educators to set-up their online teaching business and establish a unique brand identity that is to say, it enables them to catch their own fish. 

Might I add, the world can very well witness a new breed of educators who are entrepreneurs in their own right? We may as well call them 'Edupreneurs'. I also envision a new dawn being heralded by this innovative education technology solution, which holds true potential to democratize education. Quality education will no longer be restricted to the confines of just a few institutions or organizations. Everyone will have access to quality education, irrespective of where they are in the world.  Online academies will make this vision a reality.
(The author is Harman Singh, Founder & CEO,WiZiQ.com, an online education platform that offers SaaS based virtual classroom software and complete course delivery system for teachers, trainers, colleges and universities, high schools, and training and tutoring centers.)