An exam in the context of our education system—and particularly with regard to what is popularly known as the board exam at the matriculation and higher secondary levels—plays a very significant role as it is the all-important key to qualify for a choice of stream or subject and also a preferred college or institute. The examination system serves as an important platform to test levels of understanding and knowledge of the syllabi and assigns grades to those taking the examination.The nature or mode of preparation adopted for an exam therefore assumes great importance in attaining a satisfactory result.
Earlier, preparing for a board exam meant poring over textbooks and jotting notes in class, studying them and analysing them to gain mastery over the concepts and important points. Additionally analysing past years' question papers to identify and predict a pattern formed an important part of the preparation. Teachers also played an important role in handing out tips for preparations and motivating students.While this might be a time-consuming process, this is the purest form of preparing for an exam based entirely on classroom teaching and activities under the guidance of teachers.
The techniques adopted in preparing for board exams have evolved over the years, although the education system as a whole and the syllabus have undergone no major transformation. It would not be far-fetched to say that this transformation in exam-preparation techniques over the years has primarily been brought about and sustained by developments in the field of technology.
Increasing competition and a general paucity of time to effectively cover and revise the entire syllabus before the examination might have led to the emergence of subject-specific 'refreshers'.These are concise and condensed versions of relevant textbooks in a question-and-answer format with ready-made answers to important questions. These books also often contain a section dedicated to analyzing the question patterns of the past years. Continued innovation and advancement in the field of technology has led to an era of technology-assisted learning. Interactive smart classrooms, online classes, educational apps, etc. have redefined the way we access and consume educational materials. Today, Internet has enabled easy access to a virtually unlimited amount of information. From basic definitions of terms and concepts to complex hypotheses and calculations, Internet is a treasure trove of knowledge and can be of great help in preparing for board exams. Technology has made it easy for students to prepare for exams. Mock exam apps enable students to judge their exam-readiness. These apps help students identify areas where they need to enhance their skills, so that one is able to answer all questions correctly and in the stipulated time
Preparing well is a necessary prerequisite for obtaining the results one aspires to in any examination. And in the process you need all the help you can get to prepare well. Preparation techniques have evolved over the years to incorporate several tools and aids that help in the process. However, what remains unchanged is the requirement for the human mind to comprehend and assimilate the various concepts, ideas and facts so that they can be tested in an examination. It is a boon that access to information and knowledge has become that much easier; however, as human beings we need to be able to learn and constantly assimilate new knowledge.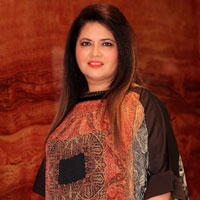 This article has been authored by Monica Malhotra Kandhari, MD, MBD Group