India Education Congress 2017 conducted a session with some of the learned minds in the Education space, talking about the early childhood learning and its impact on the young ones.
As the session started, the moderator Prof. Dr. Sunita Singh spoke about the importance of nurturing a child since the early childhood days. She said," We know from evidence of neuroscience that early childhood are critical years for learning and development to know how children grow up in the later years. The experiences that we are going to provide will have a lasting impact. After a long journey we have come to know that learning cannot happen by itself and an effort has to be made."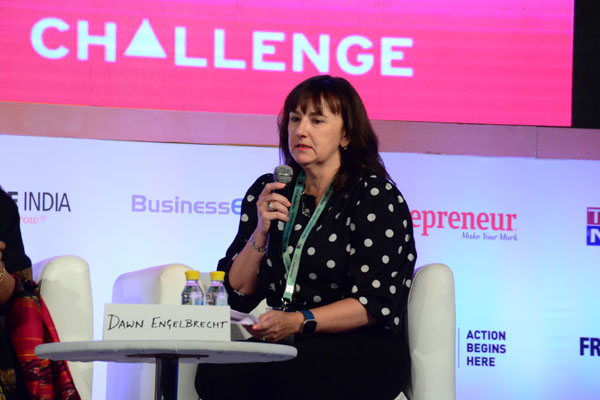 Next on the panel was Dawn Engelbrecht, Managing Director, Sherpa Kids International Private Limited, who focused on Out Of School Activities, which happens to be a program in her organisation. She further enlightened us with her experience in inculcating the same among her children.
She said," I basically think that participation in Out Of School Care Activities is vital to improve a child's education. So, we started back in 1996 in New Zealand and are currently operating in several other countries. Our focus area is clearly the Out Of School Care Activities. So, the early learning environment is something where children are offered variety of opportunities and my expertise in pronominally informal learning opportunities."
Ms. Engelbrecht further discussed the benefits of the out of school care activities. She mentioned in her speech," Talking about the benefits, we can clearly see the change through their participation, their behaviour and their excellence in academics."
Further she said," It is evident to say which kids are the true performers in academics for they regularly attend after school care activities. Also, we have a well structured, well balanced and formal play based programs and methodologies. And philosophically speaking, you get the financial returns when you focus on the children first."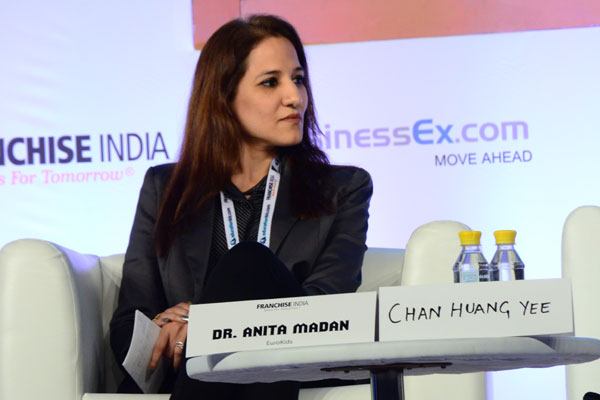 The next panelist on the dice was Dr. Anita Madan, Head Content, Euro Kids who shared her experience in the childhood space.
She said," Working in the childhood space, we have come across many questions from the parents that demanded our attention like what is the right age, which school should we prefer, and why does a child need a play school? There was more bunches of questions that followed one after another.
"We believe that early childhood learning starts between 0-8 years. It is majorly what the child learns during this time span and at this age, the entire emphasis is on the child, be it socially, emotionally, intellectual development. The brain is the most deceptive, and a child learns the most during this age", said the Content Head of Euro Kids.
She further stressed the importance of play and learning at the same time and remarked," There is continuous learning happening from 0-8 years. It is not play versus learning but play and learning jointly because children learn only through play. The first opportunity that a child gets to discover the world that he is living in. He gets socially connected to its peers, finds out from playing about the social development. They learn in the environment that we give them.
Providing the right environment is our job along with the right exposure and the experiences that they need which is only possible through the environment that we give them, said Ms. Madan.
Last on the panel was Ms. Chang Huang Yee, Executive Director, I Can Read, who gave an insight about her Institution and the Learning process prevailing there.
She said," We are a reading school and it's a reading program, founded by 2 Australian Education Psychologists. Our curriculum is for 2 to 12 years old and provide a learning environment for students initially with reading difficulties and over the years the curriculum has evolved into a mainstream reading program, one of the leading reading schools in Singapore."
Ms. Yee further stressed on why she chose English as the main language of Learning.
She said," As a parent we want to provide the best to our child and English is the language, common for citizens of every country to communicate. We believe reading is a very important skill set for children to encompass."
She concluded by saying," From an early child's education perspective, if you start the child early, when they already have a contextual understanding about the environment, we will discover that a child who has gone through the reading program, has better language acquisition. Naturally, he/she will be confident in speaking, grammar, and spelling, with the ability to connect and also form logical thinking process."