Education is a fundamental right for everyone and key to the future of any country. Education has its price everywhere—but the only thing more expensive than investing in education is not investing in education. Inadequate education produces high costs for society in terms of public spending, crime, health, and economic growth. No country can afford to leave too many of its children behind and not help them achieve the competencies needed for a self-fulfilled life in economic independence.
Realising the value of education and its impact on the society, and that not every edupreneur has sufficient funds to start their own venture, many investors have starting funding such ventures. Kaizen PE believes that the knowledge economy requires continuous Human Capital development at an unprecedented scale. It believes that education is the key to Human Capital transformation. In an interview with EducationBiz, Gaurav Mehra, Partner, Kaizen Management Advisors Private Limited tells us how Kaizen helps kickstart innovation in education.
Tell us about Kaizen PE.
Kaizen is Asia's first and only education-focused private equity fund. With 10 top Indian education companies in our first fund portfolio, Kaizen has now expanded beyond India into South and South-East Asia for our second fund. We invest in innovative education companies – bricks-and-mortar through to EdTech – that need growth equity to scale their operations at any stage from pre-series A to IPO.
What led to the inception of Kaizen PE in India? How has Kaizen PE grown from the day of its inception?
The two founders of Kaizen – Sandeep Aneja, Managing Partner, and Jetu Lalvani, General Partner – both have a deep passion for education. Sandeep's mother was a school teacher, and he gave up a great job at an investment firm in Silicon Valley to return to India to make a difference in education by growing a great school. When that didn't pan out, Sandeep spotted the opportunity to use his investment experience to help more edupreneurs impact many more people than he might have been able to by himself. Jetu, of course, was already involved in a philanthropic capacity with a number of educational institutions in Mumbai, and when they found each other, Kaizen was born.
So far, Kaizen has already invested its first fund of $70 million in 10 Indian educational companies, and we are in the process of completing a $125 million fund raise.
Highlight the challenges faced. How did Kaizen PE tackle them?
With the passion and understanding for education that the founders brought to the table, coupled with the deep understanding of the economics and challenges of running education businesses, Kaizen was able to attract the best institutional investors from across the world. With frequent requests for consultations by government and publishing MNCs, Kaizen has been able to establish itself as the pre-eminent educational investor in the country. We are well known for adding significant value to all our portfolio companies beyond just the investments we bring.
How is Kaizen PE bringing about a change in the education industry in India?
By starting a substantial fund in education at a time most investors would not even touch the sector, we believe that Kaizen has been one of the key catalysts in helping to kickstart innovation in education. We have touched nearly 2000 education companies in the 6 years that we have been in business, and we hope that we were able to take a small difference by providing moral support, and some useful direction to many of them.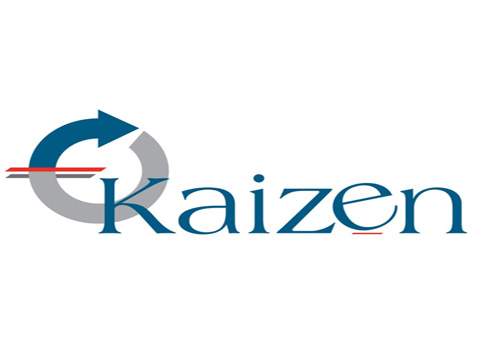 How big is the e-learning industry in India? How have people accepted the idea of learning online?
It is difficult to quantify the e-learning industry in India just because the definition of e-learning means many things to many people. The better way to look at it is that just traditional education in India alone is over $25 billion market annually, and each year a proportion of this goes online, or begins to use more technology to reach more people than ever before. Add in the parallel sectors of coaching, test prep, tuition, lifelong learning, professional licensing and skilling, vocational education, and any number of ancillary services for loans, financing. Scholarships, campus management, hostel management, school supplies and so on, and you have a huge market ripe for technology-enabled solutions.
Many educational institutions are benefitting from expansion via franchising? What is your opinion on franchising?
Like everything else in life, it has its pros and cons. When run with appropriate controls and within a well-thought out business model, franchising can be a great way to scale rapidly. Without that, it can lead to a huge quality problem for many companies that do not have the institutional controls to execute well on such a model.
How important is technology in education? Do you think the future of India's education industry lies in EdTech? Elaborate.
Technology is a tool, that when used wisely in the right business context, can make a huge difference in outcomes and scalability. What is needed is a coherent set of goals and intended outcomes, coupled with integrated technology, process and business innovations that ensure those outcomes. One without the other cannot succeed. That said, the scale that our country requires in our attempts to educate our people, cannot be achieved without the intelligent use of technology.
Where do you see India's e-learning sector in the next 5 years?
E-learning will be prevalent in everything from core K-12 and higher education to coaching, test prep, tuition, lifelong learning, professional licensing and skilling and vocational education. In every facet, mobile technologies, Natural language processing, AR/VR, machine intelligence, assessment and data analytics will come together to improve outcomes.
Kaizen will grow with this sector in India and beyond. We are already stepping out to Asia, and we are beginning to evaluate Africa and countries beyond.
Kaizen PE's decision making viz-a-viz where to invest
Speaking at a recent event, Mehra had said, "We usually do not enter government startups in education as they can be lumpy. They require large funding orders and involve delayed payments though a certain level of government intervention is required when you come down the pyramid."
Investors in education like Kaizen PE help shape strategy and drive business development through their core team's extensive experience in building global, education enterprises.