Wthin the services industry, K-12 education is one of the biggest sectors that have the potential to turn big investments into immense returns simultaneously. K-12 education in India is growing leaps and bounds nowadays. Rising demand for quality education, decreasing enrollments in government schools, entry of private and branded players in business and people's growing income capacity are the reasons why this industry is considered as the safest for making secure investments.
Currently, the industry is valued at USD 40 billion. Looking at the growing demand of the industry, most of the renowned preschool chains have also diversified into K-12 education segment to cash in on profits. The brands that are offering franchise opportunity comprises of Sanfort Group of Schools, Seth M.R. Jaipuria Schools, Little Elly, MVN International, Shemrock and Shemford Group of Schools and MDN Edify Education (P) Ltd and many more.  Addressing the Start-Up Summit 2015 at Franchise & Retail Show that was held in Pragati Maidan (New Delhi), Amit Gupta, Chairman –Education Committee PHD Chamber of Commerce & Industry says, "For making safer investments, education is a great and profitable business opportunity for edupreneurs. Businesses across the world have failed but educational institutes have not, so, I strongly believe that there is a lot of potential to be tapped within this sector."  
Current market trends
The EY-FICCI report on the education sector in India confirmed that the current K-12 school system in India is one of the largest in the world with more than 1.4 million schools with 250+ million students enrolled. The report also revealed that the private sector contributes to nearly 40% share in enrolment although it has a 25% share in the number of schools in the country. Currently, the K-12 system in India can be segmented by ownership, level of education and board of affiliation. So far, 54% of all 1.46 million K-12 schools in India are managed by the central government/ state government and 21% are managed by local bodies/ municipal corporations.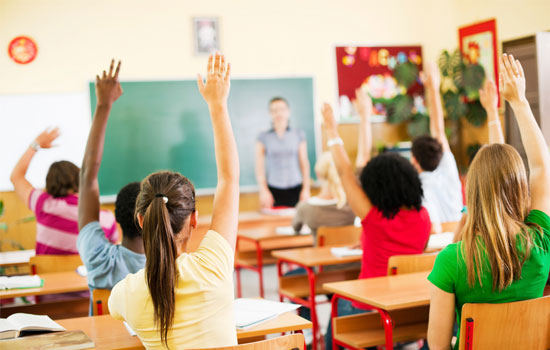 High investment opportunity                                                                             
Operating a K-12 school successfully can be challenging for edupreneurs as they can face hiccups in terms of cost of land, strict land norms along with multiple licensing systems. So, those who are still thinking of getting into K-12 education should be financially independent and have at least 1- 3 acres of land. There is also a scope for conversion franchisees as well; as opportunity is also available for existing school owners. S.K. Rathor, Managing Director, Sanfort Group of Schools, says, "We were happily doing our preschool business but most of the parents keep on approaching us to extend our classes because they want same kind of quality education for their children in later classes what they are getting in our preschools, then we realised the need of quality K-12 schools and sensed the scope of business in this segment and entered into K-12 school business early this year."
He also adds, "The capital required to start a K-12 school in a tier II or a tier III city is very low as compared to that required in metros even the operational expenses are also very low so, the break-even will also come fast." Agreeing to him, Shreevats Jaipuria, Vice Chairman, Jaipuria Institute of Management also adds, "Seeing the potential of K-12 education in India, we are planning to open 50 schools across tier II and III cities of India by teaming up with prospective partners so as to have a better brand's footprint."
Operating school successfully is not everyone's cup of tea; get into it only if you are serious about taking it to new heights. So, to successfully operate K-12 schools, brands must have streamlined processes and standards along with highly qualified manpower in order to remain intact from rising competition that comes directly from government as well as private schools.