India has traditionally been a country where a child either followed in his father's footsteps or chose conventional and safe career options. This has naturally led to the stifling of many new and promising career paths with children having to struggle against old mind sets in order to try them. Unlike other countries where students have myriad options, Indian students are forced to decide their stream as early as Grade 10. This is the time when the child is usually guided by the parents. In their attempt to make the best possible decision for their children most parents prefer to play safe. Sadly extra-curricular activities, passion and flair are usually not taken into account at this time. Thousands of students end up compromising their interest and passion at the altar of "safety and convention".
In India, the Animation Education sector is one such segment which has been largely underrated in its potential. The technology itself is not well understood and whatever is seen from the outside appears "frivolous" and "cartoony". The apparent non serious nature of animated content is taken to mean that the work itself is non-serious! The secondary decision makers are quick to pass judgment on what they perceive to be a mere "hobby" and not a serious professional choice.
Little is understood of the hard work, dedication, attention to detail and sheer talent this industry requires to produce even the shortest animation film. An animator is constantly honing his/her craft. They have to be imaginative, patient, team workers, develop great communication skills and above all be passionate about their story telling.
Abroad the animation industry commands tremendous respect. Stupendous story telling has been achieved by this technology and the highest awards in the industry have been conferred on animated content. India, on the other hand, isn't exactly the frontrunner in producing original animated content which has contributed to it not emerging at the top of possible career choices. The few notable films which were warmly received were Krishna & Kans, Little Krishna, Bal Hanuman, Chhota Bheem, Motu Patlu among others. The wonderful work that went into Baahubali has certainly generated some interest but we still have some way to go. These successes, however, are few and far between mainly because there are so many hurdles before an interested child is even allowed to consider this as a serious option.
In spite of this, the Animation education sector is gaining strength in India. Latest infrastructure, software, trained faculties and experienced mentors are now available to aspiring students within the country itself. Talented and driven students can find all the facilities right here. Students can even decide to pursue this interest along with traditional study routes and emerge with a solid option by the time they graduate.
Slowly and surely parents and other significant decision makers are waking up to the fact that their children may want different things. Offbeat and unconventional options such as Animation can also be very rewarding – both financially and personally. The number of full fledged animation studios that are opening up are testimony to the fact that this industry is definitely here to stay. The Awards and Animation Film Festivals in India along with Societies and Organisations dedicated to this industry are proof that there is tremendous potential waiting to be tapped.
What is required today is an open mind on behalf of the parents and a willing ear. Watching out for your child's interests can give you a clue about where he or she will shine. Today there are personality and aptitude tests that can correctly point out the interests and inherent skills the child possesses. Awareness about new options, their viability and potential can lead to a significant change in the current scenario.
Children today are much more cued in to their own interests and what they want to do. Listening to them and building a trusting atmosphere with open communication is key. With the combination of passion for their profession, sincerity, hard work, faith and support from loved ones, there is no limit to what can be achieved. Taking what Confucius said "Choose a job you love, and you will never have to work a day in your life" I'd say "Choose to learn what you love and you will never have to regret a day in your life"
About the author: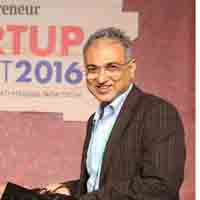 The article is authored by Atul Vohra, CEO, Reliance Education based on his personal research and experience.