There is an instinct of digital revolution in the way people live, interact, communicate and do their businesses, the same is the case with education. This revolution is due to the advancementsin information technology, ample availability of digital handheld devices and educational applications. For the education sector, to adopt new technologies, one of the basic requirements is, Pedagogic effectiveness of the technology.However, if the pedagogic effectiveness might be the only reason to adopt to new technologies then it would have got achieved with desktop computers itself, but the availability and accessibility are the major problems with desktop computers. Availability and Accessibility of the technology is another major criterion in adopting new technology.There is a belief that, microprocessor based technologies can improve learning and are more pedagogically effective in Mathematics and Science, but at present Information Technology and use of handheld devices apply into all the areas of education & learning.Handheld devices also offer easy and cost effective means for word processing, online information search and retrieval,computation, data acquisition, data visualization, data processing, evaluating and interpreting learner's performance, etc.
Information Technology and handheld devices have brought a paradigm shift in education sector, and it's now like "anytime/anywhere" kind of experience. Information Technology and its applications facilitate users not only the advantage of learning on their convenience but also to interact and collaborate with others anytime and anywhere.Using wireless networks and mobile communications students can access classroom information and communicate with their peers & teachers in a very new way.Mobile and handheld devices facilitate instant communication between teachers, students and parents.
Handheld devices offer unique benefits to students like, portability, social interactivity, context sensitivity, connectivity, individuality, etc., which acts as catalyst for the transformation of education sector.Even during commuting and travel, access to learning resources can be gained. Mobile technology also keeps distance learners and online learners motivated, engaged and connected with peers and teachers. Now these days educational institutions create downloadable learning materials for off-line study, so that learners can get themselves educated even in the absence of internet and teachers.On the other hand,teachers get benefited in the areas like Organization & management of the classroom, quality of teaching material, student evaluation etc. and overall a unique teaching experience.Teachers can also use Response Systems which at once can bring all the anonymous responses in the form of histogram to augment classroom learning, and to understand the general level of understanding of a class. Other educational benefits include, Delivery of multimedia contents, continuous learning support, decrease in training cost, facilitates just-in-time training, enhanced interaction between students, learners and teachers.
As per the latest initiative by the Indian government as Digital India, e-basta, e-education, NandGhar, etc are going to make use of smartphones, mobile apps and internet services for taking knowledge to remote places.
Another initiative by Sesame Workshop with support from Qualcomm® Wireless Reach™ Initiative the program named "Galli Galli Sim Sim" is trying to bridge the educational gap by using innovative and engaging contents through games on handheld devices for children in rural areas.
The use of Information Technology and handheld devices also brings challenges, a few of them can be:
1.IT tools do not have intelligence of their own, hence still it is the responsibility of teachers to orient learners towards the technology.
2.There is a social division between people living in rural and urban areas, also the culture and the language vary from place to place, and therefore this way of learning must consider abilities of learners across the globe.
3.Physical attributes of handheld &mobile devices, like their screen size, processing speed, storage, battery life etc.
4.Network speed and reliability.
5.Physical environment issues such as problems with using the device outdoor, excessive brightness, concerns about personal security, possible radiations, exposure from devices using radio frequencies, etc.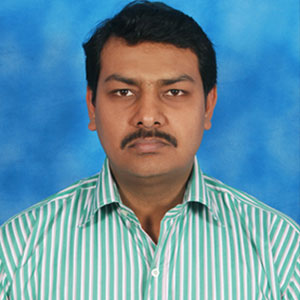 Bhavesh Kumar is an Assistant Professor & HOD of Computer Applications Department at IFIM    College, Bangalore.