When it comes to education, India cements an important place amid the global education industry. Amazingly India has more than 1.4 million schools with over 227 million students enrolled and more than 36,000 higher education institutes. India has one of the largest higher education systems in the world. Stating these facts, there still is a lot of potential for further development in the education system. India is now the second largest market for e-learning after the US and the sector is placed at US$ 2-3 billion, and is expected to touch US$40 billion by 2017. The distant education market in India is expected to grow at a Compound Annual Growth Rate (CAGR) of approx 34 per cent during the time period of 2013-14 to 2017-18. All thanks to the government's aim to raise its current gross enrollment ratio to 30 per cent by 2020, it will boost the growth of distance learning in India.
Contributing fair bit to the Indian Education Ecosystem in a big way, Franchise India, in association with Zee Learn and Akara, amid knowledge partner Global Mindset and supported by Indian Franchise Association hosted Indian Education Congress 2017 at JW Marriott Hotel, New Delhi on Feb 7-8, 2017. It was a gala event, witnessing top educationists and motivators from branded schools, colleges and companies. To start day one, Shri Anil Swarup, Hon'ble Secretary, Department of School Education & Literacy, MHRD, GOI, Mr. Maurice De Hond, Founder & CEO, Steve Jobs School, Amsterdam, Mr Debshanker Mukhopadhyay, CEO, ZEE Learn Ltd along with Ms Ritu Marya, Editor-in-Chief, Franchise India lighted the aarti, signifying a auspicious start to the proceedings.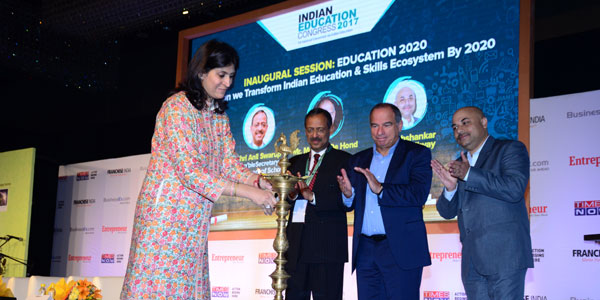 The inaugural session spoke about Education 2020 and how Indian Education and Skills Ecosystem can be transformed by 2020. It was an informative conversation between the delegates, Shri Anil Swarup, Hon'ble Secretary, Department of School Education & Literacy, MHRD, GOI, Mr. Maurice De Hond, Founder & CEO, Steve Jobs School, Amsterdam, Mr Debshanker Mukhopadhyay, CEO, ZEE Learn Ltd.
The first session having Mr. Ryan Pinto, Chief Executive Officer, Ryan International Group of Institutions (RGI), Mr. Manmohan Singh, Program Director & Co-Founder, Kaivalya Education Foundation (KEF), Mr. Parimal Merchant, Director-Global Family Business Management, S P Jain School Of Global Management and Ms. Manjula Pooja Shroff, Chairperson, Kalorex along with Narayanan Ramaswamy, Partner-Education, KPMG India as panel delegates and moderator focused on why leadership matters in scaling up & globalisation of education & training industry.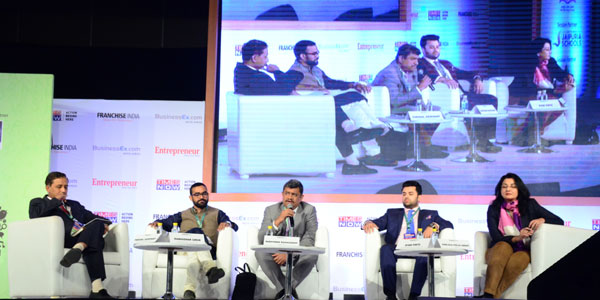 The second session elaborated mainly on how K12 leaders forum are taking charge of K12 education revolution with meaningful insights by Ms. Poonam Heryani, Head-Academics, ASPAM Indian International School, Dubai, Dr. Suresh Reddy, Director, SRF Foundation and others. The following third, fourth, fifth, sixth and seventh session focused on VC investments &M&A trends in Education & Edtech, the digital transformation in education and training, 21st century models of digitisation in education & skills training, automation in education through ERP (Enterprise Resource Planning), Technology or Pedagogy in Education & Skills Training. The eighth session focused on CSR in education and social entrepreneurship in Indian education, followed by sessions on lateral thinking: Neuroscience & Learning and early childhood learning.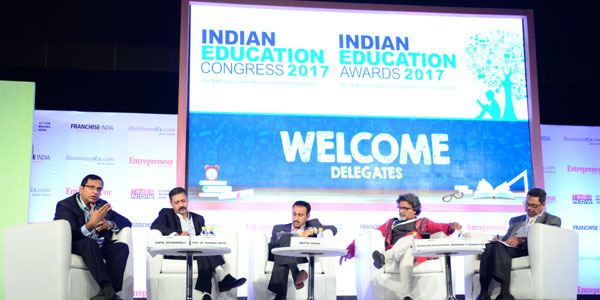 Adding glitz to the glamour was the Indian Education Awards 2017 in order to identify and felicitate the innovators, megaminds of the education industry. To view the detailed awardees and awards list under various categories, you can click here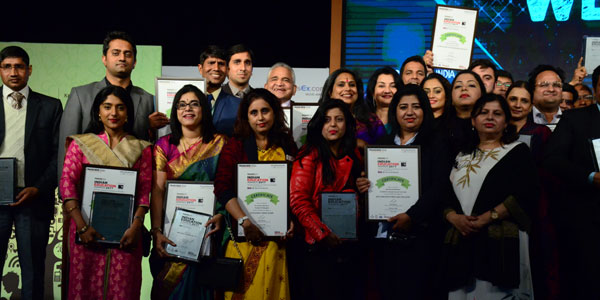 The second day started enthusiastically with interesting and informative sessions focusing onvirtual reality (VR) & augmented reality (AR) in education and skills training, impact of exponential technologies on education, blending entrepreneurial thinking in schools & higher education, transforming education and enhancing skills through digital empowerment, edtech innovation ecosystem, role of social or professional media in learning in the 21st century and mobile learning.
The two day affair surely witnessed paramount ideas, future visions and an amalgamation of quality learning points that attendees took with them. Among the attendees were some future visionaries who would surely scratch out brilliant ideas that would in times to come definitely engulf and benefit students on a mammoth scale.