During the last two decades, the world has undergone a massive transformation with the increasing impact of technology in our lives. Technology has pervaded every part of our lives right from our consumer behaviour to our communication medium. Industries too have thrived in this changing scenario while having to adapt quickly to meet the evolving lifestyle requirements.
It is no surprise then that technology has permeated the education sector and has announced its presence in it. A field that has most impact on individuals in particular and society in general – Education - is in dire need of some revolution. Various aspects of education like learning management, content management etc. have transformed with the use of technology. Descriptive examinations have been best rated as assessments that can measure learning outcomes best in the possible circumstances. The possibilities of delays and errors have been a perennial challenge in successful administration of a descriptive examination at a large scale.
During the last decade, On-Screen Marking, a technology enabled intervention to assist evaluation of descriptive answer scripts has emerged as the most viable option for streamlining examinations. Successful implementation of On-Screen Marking technology has resulted in improvement in quality, accuracy, speed and experience of evaluation.
The advent of Digital Evaluation
The University of Cambridge first tested digital evaluation for the Local Examinations Syndicate in 1999. It was then adopted as a best practice in 2004. In India, the Central Board of Secondary Education (CBSE) set the ball rolling for faster adoption of this technology in the country. At present, this system of evaluation is being used by various educational institutions around the world.
How digital evaluation works
The digital evaluation system enables evaluators to mark a scanned script or online response on the computer screen itself, rather than on paper. Every process that is followed in the manual evaluation of papers can be replicated in this system. This, along with the rich functionality of the digital evaluation system that enables the customisation of tools to the individual user's requirement, increases the ease of adoption. The automation of the evaluation workflow enables the creation of a transparent process that comes with a high degree of security.
It enables evaluators to mark answer scripts at the click of a mouse. In addition, the evaluation process can be monitored through multiple dashboards by senior examiners, and validated further. This results in the reduced threat of errors and malpractices, thus, improving the accuracy of the evaluation process. The ability of the solution to expose annotated answer scripts to students up on request makes the process transparent.
Challenges of the conventional approach
There are considerable challenges in the conventional methods of evaluation. Some of these challenges are associated with the sheer volume of examination papers that have to be evaluated.
Administrative and logistical - The manual process of conducting examinations and transporting the answer scripts to the respective marking centres/locations, is not only time consuming, but also requires significant people resources, at various levels. This results in increased costs and efforts while increasing chances of errors / loss / damage.
Evaluation errors - Apart from the logistical challenges, there are also instances where the evaluators' oversight might lead to calculation errors or unchecked questions, pages, misplaced, mutilated answer scripts that can be detrimental to a candidate's career as well as impact the institution's reputation.
Regulatory obligations - Education sector which comes under the ambit of Right to Information (RTI)obligates educational institutions to maintain evaluated answer scripts and retrieve the relevant one within stipulated timelines. This is a challenge examination bodies are trying to address.
Reputational damage - The various scams and allegations get widespread media attention that leads to reputational damage for the institution thus reducing its credibility in the eyes of future aspirants. This is a worldwide scenario with hundreds of legal cases being filed by the students for being awarded wrong grades or ranks.
What are the solutions offered by digital evaluation?
Digital evaluation reduces the administrative efforts of the evaluators, along with enhancing the quality of evaluation and making it a transparent and secure process. In addition to this, this system can enable examination bodies to allow evaluators mark answer scripts from their homes without compromisingon security, adding to the ease of adoption and reduction in costs.This ability leads to greater convenience for the examining body and its evaluators.
Ease and Convenience – This system is convenient for all the stakeholders, as it replicates all manual processes and in addition provides benefits that are not available in the manual evaluation process. Apart from the administrative ease, the complex processes of multiple marking, question-wise marking and managing evaluation process becomes convenient due to effective automation and digitization.
Security - Transporting scripts back and forth from the examiners to the central hub is not as secure as having this information centrally stored with proper control over access. There is a chance of these scripts being lost in transit, not evaluated, mutilated or damaged. This is where digitisation and automation can best provide the needed security with less likelihood of loss or damage. Above all, the scripts are securely scanned and are always encrypted to enhance security.
Total Cost of Ownership -The initial cost of adopting this tool can appear as an addition to the existing costs. A deeper study would suggest how adopting digital marking can offer better Total Cost of Ownership for examination bodies. Proper implementation can reduce the administrative load, cost of transportation and storage of answer scripts. It also increases the accuracy and transparency of evaluation process and enables evaluators mark scripts from their house / college, thereby, reducing the cost of managing large evaluation centers.
Capacity -Sending physical answer scripts to evaluators in specific examination centers make the conventional process dependent on that pool of evaluators limited by their geographical location. However, once examination responses are digitized, they can be accessed from any geographical location via the internet. This results in the availability of larger expert pool of evaluators and an enhanced capacity for larger scale, faster and more accurate evaluation.
Efficiency and Accuracy - Real time monitoring of answer scripts ensures the complete elimination of administrative errors that include incorrect calculation of marks, un-evaluated questions and as a result, incorrect awarding of marks. Evaluator feedback on the quality of evaluation is possible, adding to the efficiency of the process.
Quality – Digital evaluation can help induce higher quality of evaluation. Designated evaluators can undergo a practice process on actual scripts before they are screened and qualified for evaluation. During evaluation, quality can be consistently monitored through the seeding process. As a part of this process, evaluators will get scripts that are pre-evaluated by expert markers for evaluation. This process of regularly checking evaluation will enhance overall quality of evaluations.
Risk mitigation and regulatory compliance - This solution provides the option of digital storage and handling of the scripts that reduces the risk of misplacement and misuse. The candidate's details are masked on screen, thus helping mitigate potential fraud. As the scripts can be archived and stored in digital form for a longer time, it becomes easy to respond to either legal or RTI requests. This creates transparency within the education ecosystem and reinforces the institution's reputation.
Digital evaluation is a technology that has been widely used in more than 150 countries, including India. Its initial success coupled with the credible benefits that the solution provides to simplify the process and to enhance efficiency and transparency has the potential to snowball into its massive adoption in the coming years.
About the author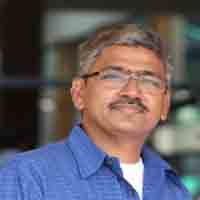 Nagendran Sundararajan is the Executive Vice President of MeritTrac and heads Solutions & Business Development at MeritTrac. An engineering graduate from Thiagarajar College of Engineering, Madurai and an MBA from Bellevue University, NE, USA, Nagendran has rich experience of working with engineering and technology based companies in his career spanning over two decades. During this tenure, Nagendran contributed extensively in developing applications and solutions to various customers for solving their business problems. In his career, Nagendran has been in the forefront of imparting skills on products and business functions and carries the experience of moving across products, services and markets.