India's education sector offers a great opportunity with approximately 29 per cent of India's population being between the age group of 0-14 years. The schooling segment in India is anticipated to be around $144 billion by 2020 from an estimated $95.8 billion in 2015. In 2014, with 29.63 million students and approximately 48,116 colleges and institutions, India's higher education segment was the largest in the world. It is expected to increase to $37.8 billion by 2020.
Making high strides in the Indian education industry, Amity Education Group is famous for its world-class education culture characterised by globally benchmarked campuses and infrastructure, outstanding students, path breaking research and strong partnerships with the industry. In an interview with Education Biz, Atul Chauhan, Chancellor, Amity University tells us about his plans to make education available in all cities of India and countries of world. Here are a few excerpts from the interview:
Tell us about Amity Education Group. How is Amity Education Group unique?
Amity is the leading private, not for profit education group of India which has over 24 years of education experience with over 1,25,000 students studying from Pre-Nursery to Phd in 18 pre-schools and schools, 8 university campuses (located in Noida, Greater Noida, Jaipur, Gurgaon, Gwalior, Mumbai, Raipur and Kolkata) and 8 global campuses (located in London, Dubai, Singapore, UK, Mauritius, Abu Dhabi, South Africa, Romania and China).
Recently, the group has acquired a 170 acre waterfront campus from St John's University located in Oakdale, Long Island, New York and Amity was selected amongst so many bidders owing to its strong education background, ability to close quickly, integrity of the group, and the vision to continue the facility as a global teaching and research facility.
The mission of Amity Education Group is to change the rote learning approach promoted by traditional education system in India right from kindergarten and making it student centric, aiming the transformation and enrichment of self and society. The focus right from the beginning is on grooming leaders who are competent, world sought after professionals and good human beings.
All Amity schools and universities promote and encourage thinking out of the box and beyond books, thereby, focusing on knowledge creation rather than just acting as instruments of knowledge dissemination. The students and faculty members have filed over 701 patents in last few years, which speak volumes about the R&D focus in Amity schools and universities.
To augment and enrich the learning of students, the Group has collaborations with a host of global educational institutions in terms of students and faculty exchange, research, curriculum enhancement and technical know-how.
Amity University has been ranked amongst the top universities of Asia by QS-leading University Ranking Organization in the World. Amity University is the only not for profit private university from India to be included in the Rankings.
Highlight the challenges faced by the brand. How did Amity Education Group tackle them?
When Amity Group forayed into education in 1991 with its first school - Amity International School - in Saket, there were numerous challenges which were faced. Guided by the noble mission and vision, the Group was successfully able to convert those challenges into opportunities. When challenges are met with positivism, the results are remarkable and encouraging.
The main challenge was to establish the credibility of the brand to fuel the neck breaking expansion. The acceptance of the new pedagogy and technological aids adopted by Amity Educational Institutions which challenged the rote learning approach hereto followed in schools and colleges came gradually by students and parents who reposed trust in the Group within a short span of time.
When Amity ventured into higher education, private universities and colleges were looked up with scepticism. Slowly and gradually, Amity Universities and colleges with their focus on world class education at par with Ivy League Universities, globally accepted curriculum and professional programs, were able to establish themselves in the eyes of all stakeholders as most trusted education brand in India and even abroad.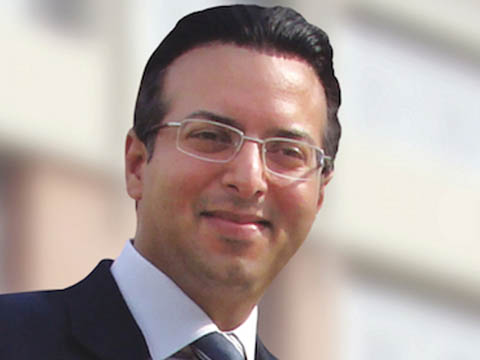 What is your opinion on quality of education in India?
With the growing importance of the role of Education sector in social and economic transformation of the country, it has become essential to improve the quality of education at primary, secondary and tertiary level.
Traditionally, the primary education sector is impeded by many factors such as access to quality education, equity, low attendance of students, poor infrastructure and quality of teachers, outdated books and curriculum, alarmingly low levels of reading and writing abilities, substandard facilities.
In order to improve the quality of primary education in India, we have to work right from primary level and the mantra is "Catch them young". Right from schools, there is a need to inculcate in students the skills and knowledge which commensurate with their ages. The curriculum needs to be child centric and interactive. Science and mathematics which are the foundations of a strong economy need to be promoted amongst students right from early ages. All these measures will help in bringing down the rate of school drop –outs and increasing the GER in higher education.
The Gross Enrolment Ratio (GER) in higher education sector in India has improved to 23.6 per cent in 2014-15 from 21.5 per cent in 2012-13. Overall, the enrolment in higher education was 33.3 million in 2014-15 compared to 30.1 million in 2012-13, according to a survey on higher education released by the Ministry of Human Resource Development (HRD). By 2020, the Indian government aims to achieve 30 per cent GER.
The higher education sector in India has its own stumbling blocks - shortage of quality faculty, poor quality teaching, redundant and rigid curricula and pedagogy, lack of accountability and separation of research and teaching, a weak ecosystem for innovation, low levels of industry engagement, lack of requisite infrastructure and promotion of multidisciplinary and interdisciplinary research.
Quality private colleges and universities need to be promoted big time in India which could help in strengthening the higher education sector in India with their newer approach to teaching and learning, students' enrichment and knowledge enhancement, their constant focus on industry aligned professional programs and updated curricula etc.
How is Amity Education Group bringing about a change in the education industry in India?
At Amity schools and universities, the focus is students and their holistic grooming. The curriculum, teaching pedagogy, infrastructure and all related facilities are designed and adopted keeping in view the same.
Amity students are provided interactive learning atmosphere with inter-disciplinary support which help their capabilities and abilities to fully bloom. Students are given international exposure through various meticulously designed programmes to make global citizens and well informed professionals.
Professionals, management gurus, scientists and eminent personalities from various fields are invited to share their thoughts and experiences with the students to kindle curiosity, ingenuity, innovativeness and entrepreneurship amongst them.
Amity students are nurtured to become socially responsible human beings, well equipped to disseminate the learning, knowledge and values imparted to them.
Many educational institutions are benefiting from expansion via franchising? What is your opinion on franchising?
Amity Group has well laid expansion plans but as a philosophy not explored the franchising route.
Do you think K-12 schools are resistant to innovation? If not, what kind of innovation is Amity Education Group undertaking?
Most of the K-12 Schools in India are resistant to innovation since teaching and learning are considered separate at school level. The emphasis in most of the K-12 schools is on scoring good marks and rote learning.
All Amity International Schools focus on nurturing socially responsible human beings who are encouraged for frugal innovations which can benefit the society and nation. Science and innovation is well integrated into the curriculum right from primary level.
Events such as Vasudha, Science and Mathematics Olympiad kindle the scientific spirit and temperament amongst the young leaders. The projects of Amity students have been making ripples in the scientific community across the globe.
A team of 12 students from Amity International School, Noida brought laurels to their school and the city by winning the prestigious Annual International Space Settlement Design Competition (ISDCC) held at NASA Kennedy Space Center in Florida, USA. The Amity team designed two main settlements and four outlying settlements to accommodate a population of 24,000 as well as a transient population of 3,000 on Mars.
What is your future road map? Highlight expansions plan, if any.
The future plan is to have Amity International Schools and Amity Universities in every State of India and every country across the globe so that students community in India and abroad could benefit from perfect blend of education provided by Amity group which is an amalgamation of western pedagogy with rich Indian sanskars and values.
How important is technology in education? Do you think the future of India's education industry lies in EdTech? Elaborate.
With world becoming localised, the role of technology in education can no longer be overlooked. In fact, the future of India's education Industry lies in Education Technology.
Amity Education Group has been successfully using Technology in Schools and University, harnessing its maximum advantages.
All Amity Schools and Universities, extensively use latest technology based Smart Boards and other latest teaching aids to enrich the learning experience and increase student engagement.
In fact, Amity University is perhaps the first university to have fully Wi-fi campus in India.
Information and Communication Technologies (ICT) help in improving the quality and access of education. It is an interactive and student friendly medium of disseminating education. The technology enabled classrooms are more productive since they are able to prepare students for real world environment.
Important events- Lectures, Seminars and Conference taking place in any Indian or International Campus of Amity are easily transmitted to other campuses through technology, thereby benefiting students in other locations and time zones as well.
Students at Amity University are provided with interactive Intranet platform "AMIZONE" through which they can access Time table, PPT of lectures, attendance, information about upcoming events, important circulars and access important circulars.
Where do you see India's education sector in the next 5 years? Where do you see Amity Education Group in the next 5 years?
India's education sector is geared up to take centre stage in global education arena. It is headed towards becoming technology extensive which will address the problems faced by the education sector at present including the accessibility, quality of education, dearth of quality teachers and requisite infrastructure.
In next five years, Amity International Schools and Universities will be further expanding nationally and globally, re-shaping and re-defining the education sector worldwide.
Education and training sector is undergoing a sea change in the recent past with the focus shifted from public to private sector. Private sector, like Amity Education Group, is actively involved in education and its role will become more poignant in days to come. The private sector's role in the higher education sector has been growing at a rapid pace over the last decade and needs to further expand at an accelerated rate.
The education market is now thriving on the back of the workforce proving itself equal to their counterparts elsewhere in the world in productivity. Given the predominantly young population, the education market is bound to accelerate rapidly in India in the years to come.