Search Business Opportunities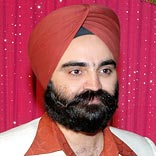 What has motivated and stirred Jasmeet Singh, V.P, Channel Expansion, Liv India Management Pvt. Ltd- Speed Car wash, to remain in this distinctive industry and excel each day with the same passion..
Believing in providing soul soothing and stress busting experience for various segments is Orient Spa. In an interview Sanjana Gupta, Business Head, Orient Spa, shares her entrepreneurial..