Search Business Opportunities
There's a lot more that entrepreneurs can look at in India's luxury market than just fashion. Luxury Connect Business School CEO Abhay Gupta gets you a guide of the how and why of luxury entrepreneurship.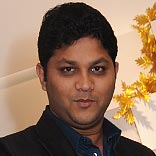 Success is something that every business man looks to achieve through expansion and brand awareness. Audelade, a luxury brand known for its apparels including bags and shoes with gold and silver work..