Search Business Opportunities
Bengaluru is known as Asia's fastest growing cosmopolitan city and the Forbes considers Bengaluru as one of "The Next Decade's Fastest-Growing Cities".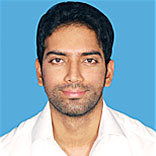 Esperanza, an upcoming name in the pre-schooling and child care domain that offers state-of-the-art child care facilities and has a mission to deliver consistent and high quality teaching. In an interview,..