Services sector which includes consumer services such as Financial Services, Courier Services, Health & Wellness and Food Service sub-segments are expected to contribute to majority of the growth in franchising in the next half decade. Franchisees in these areas are expected to form around 55 percent of total estimated franchisees in 2017, according to the KPMG estimates. Franchising in Health & Wellness sub-segment is expected to grow to almost 6 times its current size. Retail sector (which includes sub segments of apparel, jewellery, neighbourhood stores and Food & Grocery) along with the education sector are expected to grow rapidly through the franchising model.
Big international players are expected to adopt the franchising route to enter and expand in the country aided by the efforts of the government to allow Foreign Direct Investment (FDI) in single brand & multi-brand retail.
KPMG estimate suggests that the franchising industry is expected to grow  with a year-on-year growth of 30% reaching 50 billion USD by 2017. Franchising industry is expected to constitute almost 4% of India's GDP in 2017 (assuming 6% Y-o-Y GDP growth up to 2017), growing from a current estimated contribution of 1.4 percent of GDP. KPMG also expects that franchising will create job opportunities (including both direct and indirect) for an additional 11 million people by 2017. The drivers to increase the demand side of franchising are increasing consumption, willingness to spend, growing preference for branded  products, global exposure and use of international brands. While the drivers for supply of new franchisee establishments include increasing set of opportunity- driven competent entrepreneurs, growing awareness of franchising as a business opportunity and its relative low risk profile.
International retailers in fashion
The retail landscape in India is changing rapidly due to factors such as demographic  profile, rising disposable income levels and industry appetite to cater to this emerging consumption boom.
India drives only about 2.5 percent of total retail sales (organized and unorganized)  through franchise formats, as against nearly 50 percent in the US, indicating huge potential for the market in future. KPMG estimates that over 43,000 franchisee  establishments (valued at USD 36 billion) may be required by 2017 to meet the growing demand in the retail sector from a current base of 13,000.
FDI reforms in single brand and multi-brand retail are likely to lure more global  retailers to participate in India. Existing retail majors are under pressure to  consolidate and increase their franchise network reach. Franchising is expected  to continue to be one of the most popular business formats among organized  retailers to tap the emerging consumption boom, specifically in the tier-II, III and smaller cities. However, recent directives issued by the Indian government on FDI regulations in multi-brand retail allowing foreign retailers to only open company-owned company operated outlets could be a big blow to growth in retail franchising in India.
According to the law on single-brand retail, up to 100% FDI is allowed, but only  49% can come through the automatic route. For FDI above that, a company needs  to take approval, and is bound to source locally—to the extent of 30% of the value of goods purchased—preferably from micro, small and medium enterprises, village and cottage industries, artisans and craftsmen.
New business opportunity and current trends in franchise business: Regional cuisine with QSR of Indian origin brining the next level of growth.
The segment grew by 37% in terms of number of outlets in last 2 years. The revenue growth for the same  period was more than 40% for the segment as a whole. According to experts, "There are  a lot of changes that are going to happen in the Indian F&B segment. As people are willing to experiment new dishes, they will focus more on local and sustainable produce with little tweaks in the menu."
"In the coming years, more and more restaurants in hotels and stand-alone will experiment with local flavours like Oriya, Assamese, Bihari and other community cuisine as more diners will be looking at newer flavours and styles to experience. And it will play in key role in keeping them interested." says Riyaaz Amlani, Founder & MD, Impresario Foods.
Changing trends & New Formats in Fitness & Wellness Industry
With profound changes in the lifestyle and income levels of people, the wellness industry in India has become a sunrise sector, and is set to grow by 20-30 per cent year on year. In India, people have realized the importance of staying healthier. In the last couple of years, the industry has witnessed a major transformation, with the age group of 20-44 trying out exciting activities like Zumba, aerial yoga, Pilates, Mixed Martial Arts and kickboxing.PM Narendra Modi has shown immense interest in the wellness industry, especially Yoga. In 2014, he formed a separate Ministry named AYUSH, which is having a Department for yoga. Investors and incubators are also playing a big role by supporting and mentoring startups in the wellness space. With the increase in the disposable income of people in tier 1 and tier 2 cities, wellness is going to be a major category of expenditure by the common man. Earlier ,the connotation of a fitness centers suggested lifting heavy weights and performing crunches while the new format of fitness centers have evolved and offer different type of fitness activities such as Zumba and yoga.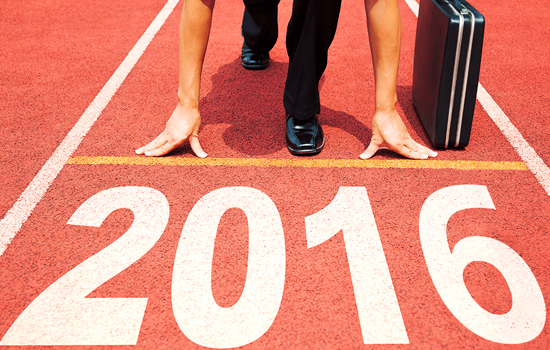 Outsourcing bringing better efficiencies to E-commerce players
Over the last decade, with the rise in the penetration of internet and  telecommunications, the biggest shift has come from offline shopping to online  shopping. Companies have found a new way to reach their customers via internet and e-commerce, and this is becoming a new delivery model.
E-tail companies outsource logistics, inventory storage and management and order fulfillment to the potential partner bringing better efficiencies in the business. These partners have strong capabilities to warehouse & have experience in logistics which benefits the e-commerce players by a significant reduction in lead time. These fulfillment centers manage returns and exchanges by examining the returned  items.
Companies work on inventory-led model like Flipkart or a marketplace model like  Amazon India. The industry has undergone several changes in recent times. Earlier,  customers used to buy their products through PC and laptop but now Ecommerce  companies offer their service through mobile apps like myntra.com. These are  noticeably in the Asia-Pacific region with Malaysia (where 42% of online shopping is  on mobile), Sri Lanka (39%), Philippines (35%), India (32%) and Indonesia (28%)
In addition to the normal business, firms such as Makemytrip which is a part of  the online travel portal with no outlet across India in 2009 expanded to 65 outlets  in 2015.A large chunk of the firm's holiday packages are sold through offline outlets  majority of which are franchised.
High consumer spending on dining out and entertainment benefitting food franchising
The Indian food and beverage sector, which is currently growing at 23 to 24 per cent  annually, is likely to touch INR 38 billion by 2017, according to a survey. A FICCI  Grant Thornton report says the sector is largely dominated by unorganised players  that would decline significantly in the next four to five years. It added that big  brands still have a good opportunity to expand in the sector, although despite losing the ground in five years, unorganised sector would control 60 per cent of the market.  New concepts have evolved from dine in to QSR to Kiosk and now specialty cafes on the basis of consumer lifestyle.
Market segmentation & emerging categories in franchising
The franchise business in India is increasingly getting popular among domestic and international players across various sectors. Several major industries credit successful franchisees for their rapid progress.
The key industries that possess high prospects for the successful franchise opportunities in India are following:
•    Retail franchising
•    Food and beverages
•    Health, beauty and wellness
•    Consumer services
Projected state of retail franchise industry in India in 2017
•   The segment of Consumer durables, mobile and electronics have the highest projected franchise revenues of US $ 11 billion in 2017 with a projection of 7300 outlets followed by apparel with US $ 11 billion and 6200 outlets.
Growing Trends:
•    Master Franchisee is being taken by seasoned entrepreneurs, conglomerates and is the preferred mode of entry.
•    Social Media is making the growth journey easier.
•    In the last couple of years, the industry has witnessed a major transformation, with the age group of 20-44 trying out exciting things like Zumba, aerial yoga, Pilates, Mixed Martial Arts and kickboxing.
•    Presently, there are more than 4000 franchisors operating in India
•    Major funding options for a franchisors are private equity and IPOs, although bank loan & venture capital is always an open door
•    Shifting consumer preferences, and ntroduction of global products & services through foreign entrants has supported Franchising growth
Forecast 2016:
•    43,000 franchisee establishments may be required by 2017 to meet the growing demand is retail sector.
•    H&M has entered as a single-brand retailer complying with Indian FDI regulations; more international brands expected in the coming time.
•    Service sector expected to contribute to majority of growth in Franchising
•    Health & wellness is expected to grow to almost 6 times by 2017
•    Indian QSR segment grew by 37% in terms of number of outlets in last 2 years.
•    The revenue growth for the same period was more than 40% for the segment as a whole.