Search Business Opportunities
An exclusive interview with Ashish Saxena, Leading Investment, TVS Capital (F&B).
HealthifyMe plans to introduce several low cost plans among other offerings. These plans will include in-app real-time access to nutritionists or trainers or yoga instructors.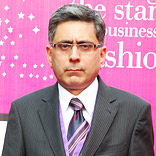 Ritu Wears, with time has successfully carved a niche amongst multi-branded retail outlets. In an interview, Sanjay Sahni, Managing Director, Ritu Wears shares the..