Technology supports every business in today's modern world. Even the education sector has not gone untouched with this tech savvy concept of teaching as several primary, K-12, supplementary and vocational brands are adopting digital assistance to run their curriculum along with their business models. Smart classes, satellite learning, are new age mantras for reaching out to new prospects of the education sector's end users while also helps in smoother operations of the franchise units at different geographical points.  
 
Need of digital education landscape
Digitisation in educative curriculum has been embraced by educators and learners globally as its surfacing out so increasingly. The estimated amount spent on self-paced digital learning in 2011 was $35.6 billion, which has increased to $56.2 billion in 2013.
As per the industry reports, about 46% college students took one or more online courses in 2014. According to Gartner, one of the leading research firms, global education sector technology spending is expected to exceed $67.8 billion in 2015. The above mentioned facts, narrates the story of the enthusiastic acceptance of digital learning in today's era.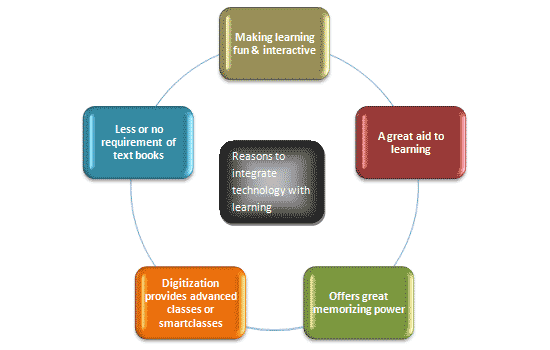 Leading education players performing via techno teaching
Bansal Tutorial
Cadd Centre
Career Launcher
Vidyalankar
RoboGenius
NIITLimited
DAMS
Aakash Institute
Meritnation.com
 
Quote unquote
Satya Narayanan R, Chairman and Founder, Career Launcher opines: "Without technology that is scalable, franchising in test prep is impossible. Tech supports all aspects of business, including operations, reaching out to new prospects, servicing existing students and acts as a backbone to prompt and effective customer service. Moving forward, it will become even more central to us." He further adds: "It is a myth that excellence and innovation happen only at a company-owned location. On the contrary, if the franchise chosen has potential, passion and endurance, a franchise centre run by an entrepreneur is likely to run better in every aspect. The value additions by Career Launcher, the parent comes in the form of continuous academic R&D (research and development), technological and product innovation, broad strategy formulation, academic and other training, certifications and finally, the backbone or platform on which each centre is able to rely and come back."  
A home grown RoboGenius programme is based on the principle of learning-by-doing pedagogy where children experiment with machines and mechanisms, pneumatics, renewable energy, micro controllers, sensors and servo motors. The programme enables children to build and programme robots to understand key STEM concepts within a hands-on, engaging and fun-filled environment under appropriate guidance from skilled mentors. Dr Shabnam Sharma, CEO, RoboGenius Academy says, "RoboGenius is a technology- based concept that not only helps its students with learning but offers its franchisees an internationally accepted, proven and a recession-free business model, which entails low investment and a high RoI. We have a dedicated team to support our franchisees right from the nascent stage of site selection, architectural guidance, assistance to curriculum exposure, equipment, training, marketing and business activation support and much more. We have end-to-end solutions for our partners to generate revenue through varied products and solutions such as setting up a RoboGenius Academy, RoboGenius STEM & robotics labs for schools, conducting science and maths olympiads, robotics competitions training, and robotics teacher professional courses."
Incepted in 2006, RoboGenius is currently present in eight cities with one company-owned and 12 franchise units. The brand wants to be a market leader in the education training industry with its objective to become the preferred robotics training facility for the children within the school as well as after the school.