According to Research and Market report on 'Lingerie Industry In India (2011-2015),' Indian Lingerie industry was pegged at USD 1.5 billion in 2011 and has jumped to USD 3 billion in 2015. The disposable incomes have risen, organised retail has grown, consumers are developing into informed and well aware buyers and product extension has become the focal point of the brands. All these factors have accelerated gains in the lingerie industry. Inspite of the challenges as the industry has recently evolved, the boom in consumption in Indian consumption and the demand emanating from new-age demographics will surely drive the market. The recent industry reports suggest that India has a great potential in inner wear industry. The inner wear market in India is valued at around Rs 17,750 crore and expected to grow at Compound Annual Growth Rate (CAGR) of 13 % to touch Rs 60,253 crore by 2023. The women's inner wear market contributes around 60% to the total market.
The lurking market comes to the forefront
A total transformation in the lingerie market occurred when American brand Victoria's Secret was founded in 1977. The brand is credited with 'transforming lingerie from a slightly embarrassing taboo into an accessible, even routine accessory.' 
The perception has changed in India too. Commenting on the changing face of lingerie industry in India, Darshan Mehta, Chief Executive Officer, Reliance Brands Ltd says, "Indian lingerie industry has come of age. The concept of lingerie has got redefined and upgraded itself from just a mere necessity to fashion statement." Reliance Brands Ltd has recently entered into an exclusive long term franchise agreement with Hunkemöller, one of the fastest growing lingerie brands in the European market. "The feel of comfort, style and gorgeousness is sincerely incorporated in the Hunkemöller brand. By bringing Hunkemöller to India, we want to inspire women and invite them to experience the world of lingerie," adds Darshan Mehta.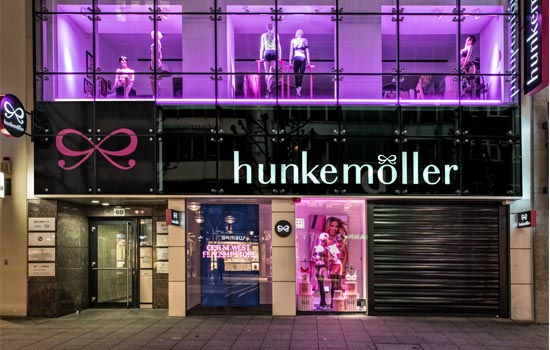 Srilankan brand, Amanté, a part of MAS Brands which is a subsidiary of MAS Holdings, was launched exclusively in India in October 2007. It is South Asia's largest supplier of niche market intimate wear and brand embodies 25 years of excellence held by the conglomerate in lingerie manufacturing. 
Maxwell Industries Ltd. is an Indian company, engaged in manufacturing and marketing of innerwear and serving the consumers for more than 30 years. It owns generic brands like VIP and Frenchie apart from other brands like Feelings, Brat & Eminence.
Leading innerwear players 
Gokaldas Images, one of the largest apparel exporters in India in collaboration with Barbara of Paris launched Enamor, a range of lingerie exclusively made for the urban Indian woman. Today, Enamor has expanded its distribution to several MBOs, across chain stores in Shoppers' Stop, Westside, Lifestyle, Pantaloon, Ebony and in its own exclusive EBOs, with a large network of distributors.
Lovable Lingerie has been franchising for over seven years. Triumph International has been operational in India since 2002. It started franchising in 2009. Bwitch also extends its franchise apart from having company owned and presence multi-brand stores. Jockey India under the umbrella of Page Industries Ltd, located in Bangalore, is the exclusive licensee of Jockey International Inc. (USA) for manufacture and distribution of the Jockey brand innerwear and leisurewear for men and women in India, Sri Lanka, Bangladesh, Nepal and UAE. 
Marks & Spencer opened its first standalone Marks & Spencer Lingerie and Beauty store in India at Mumbai last year customers to cater growing demand of its lingerie and beauty products. The standalone concept capitalises on the growth opportunities in the lingerie and beauty markets in India, making our new concept stores an exciting new shopping destination in their own right.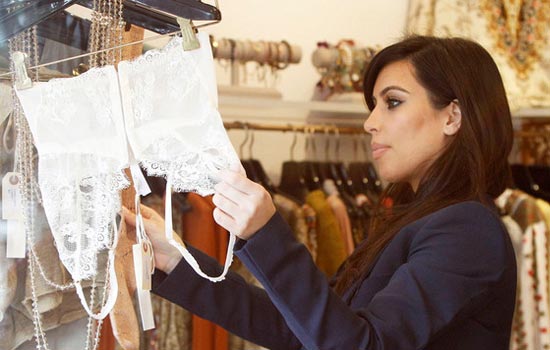 Booming growth for franchise brands
Maxwell Industries Ltd is looking forward to launching 93 inner wear studios in next three years. The studios shall be opened under the name, 'Inners'. The company presently has seven 'Inners' stores. The new stores will be primarily targeted in high street, malls and larger residential locations. Kapil Pathare, Director, Maxwell Industries Ltd said, "With the overwhelming response we have received for the 'Inners' concept so far, we are pleased to unveil stores nationally primarily in metro, tier- I and II cities. The new concept will be a significant step in the direction of creating unique and holistic product experience for consumers at the retail level. With the changing lifestyles and trends we believe there will be high degree of acceptance of the concept among the customers."
Reliance Brands Ltd will be bringing Hunkemöller by setting up independent standalone stores across major Indian cities by 2015-2016. Together RBL and Hunkemöller are looking forward to creating a network of stores across all retail channels pan-India.
Maxwell Industries Ltd posted a turnover of Rs 260 crore last year and expects to clock Rs 300 crore this year. The group has a dealer network of 550 and sells through 1, 10,000 retail outlets across the country.
Arvind Brands recently launched Calvin Klein's first innerwear outlet in Delhi followed by a few other locations. Arvind Brands is targeting Rs 175 crore turnover this year from innerwear portfolio from all its brands put together. Other than this brand, it also markets innerwear of US Polo and US-based Hanes.
Emerging trend: e- retail 
With every passing phase, the trends in every sector evolve to offer its consumers a better and faster purchase. Online shopping sites or e- retail shops have emerged as a great gateway to some lingerie brands to directly connect with their target audiences. Prettysecrets.com, Zivame.com, and many other shopping portals have designated separate section to lingerie and innerwear for their net savvy customers. The online market is equivalently strong as to its offline counterparts. Not only this, some online key players are mulling on to expand their brand through web portals and mobile apps.