With the mushrooming of acute diseases, customers and patients prefer to opt for laboratories that offer accuracy and quality services. The diagnostic industry is pegged at Rs 10000 crore and exhibits a healthy CAGR of more than 15 per cent. The industry is largely by far crowded by unorganised players with more than 100,000 labs across the country but a few are consolidated as organised. Parameters including advance technology, automation of equipment, home collection for samples and a structured- business oriented strategy are taken into consideration while calling any diagnostic brand as organised. SRL Diagnostics, Metropolis, Dr Lal PathLabs, Thyrocare and Piramal Diagnostics are some of the leaders in the diagnostic industry in India.
Experts' say
Operational since 1981, Metropolis Healthcare Ltd boasts itself to be leaders across countries in pathology labs. "Metropolis Healthcare has always brought the very best to its customers and stakeholders since the time we started in 1981. We adhere to highest quality standards and are among the very few in the country to have NABL and CAP accredited certifications. We take pride in providing accurate test results consistently every time. Unparalleled customer service, innovation and automation, unique services like Lab@Home, in-house call centers, R&D, are some of the initiatives, which differentiates Metropolis from its competitors," says Ameera Shah, MD & CEO Metropolis Healthcare Ltd.
Another home grown brand, Dr Lal PathLabs has a track record of over six decades for strict adherence to international standards and benchmarks. Established in 1949, it offers the widest test menu and has pan-India presence. Dr Om Manchanda, CEO Dr Lal PathLabs asserts: "In the healthcare business, 'growth through franchising', may seem to be most logical. Over the years, we have successfully established a network of franchise partners, based on unflinching and non negotiable service and technology standards and we have lived up to our promise of delivering world-class diagnostics."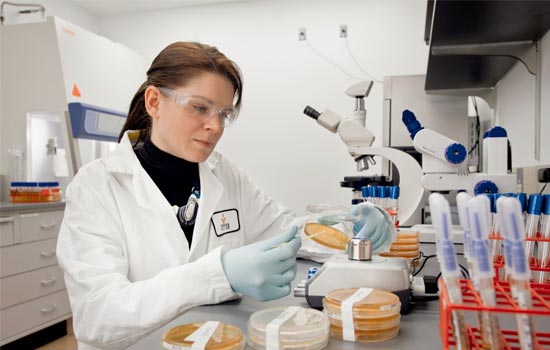 Stepping stone to success
Space: Location is the vital requirement for setting up a diagnostic centre.  One needs to find an area that can be easily accessed by people and is within the reach of patients with chronic diseases. Also the space should be big enough to accommodate machineries for blood sampling, CT and MRI scans, ultrasound, etc. Apart from this area should have well lit rooms and proper ventilation and air conditioners and clean toilets for stool and urine samples.
Capital: The machines and equipments for investigating path lab tests are expensive and calls for investment. Apart from this, if a franchisee rents or takes a space on lease, he should be ready to bear investment for that too. Salaries to the staff, electricity, stationery, water supply and other everyday expenses are also to be incurred.
Instruments: A well equipped diagnostic lab is a must with collection tubes and syringes of various bores needed to draw blood in adults as well as paediatric patients. Now a days, vacu-tainers are the rule for blood collection in most centres as they reduce the blood collection time and reduce chances of contamination drastically. Samples of urine and stool need different containers for their storage. Ample space is needed to store samples during the day prior to processing. Labelling samples is essential and one needs adequate staff for the same. Syringes and instruments should be sterilised and hygienic before using.
Skilled staff: A diagnostic lab should posses a team of skilled staff including laboratory technicians and pathologists/radiologists, sample collectors, receptionists and enquiry coordinator.
License/ registration: A diagnostic centre requires numerous licenses to open and it is also necessary to renew it every year to avoid any legal apathy. One should also get the laboratory registered under the locality and with the government authorities for accreditation by NABL
Medical knowledge: Regular updation and ugradation to staff about the latest tests and investigation procedures available in the medical fraternity is must.