India has become a growing destination for international beauty and wellness brands. Crossing Sri Lankan shore, Spa Ceylon; dealing in beauty services and retail, recently forayed in India via Joint Venture with Emerald Isle Luxe Pvt. Ltd and is seeking expansion via franchising aggressively. Sanjeev Mehta, MD, Spa Ceylon- India shares insights on the target locations for the brand and the opportunity in store for investors.
Tell us about the national and international presence of Spa Ceylon.
Founded in 2009 in Sri Lanka, Spa Ceylon has about 30 Boutiques and Spa's across Srilanka, India, Singapore, Kula Lumpur, Istanbul, Seychelles, Fukuoka, Male and Moscow. The brand forayed in India in July, 2014 in Bombay. Presently we have four stores across India, two in Bombay, one in Goa and one in Chennai.
What are your expansion plans for India?
We wish to open 15-20 stores across various cities of India by 2016 end. We are targeting cities like Mumbai, Delhi, Chandigarh, Ahmadabad, Pune, Bangalore, Hyderabad and Cochin among others. 
Throw light on your business format?
We operate via kiosks, boutiques and foot spa cum boutique. For kiosk we require an area of 80-120 square feet, for Boutique an area of 250-400 square feet will suffice and for foot spa and boutique, the carpet area required is 700-800 square feet.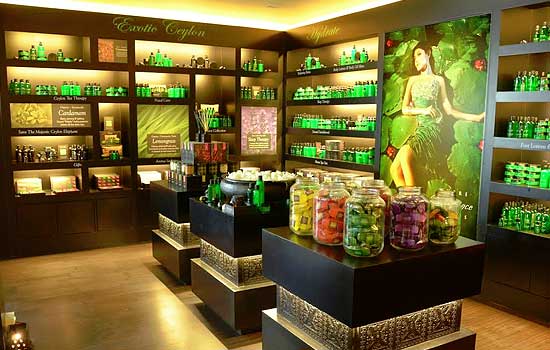 What are your preferred locations?
Owned or rented property in a prime location on high streets attracting a good footfall and malls. 
What are you looking for in your franchisees?
A franchisee should have a proven track record in retail business or running a retail business while employed with a well-established brand. Willingness to abide by the terms of the programme and represent the brand to your customers is what we are seeking.
What potential do you see in small towns?
Small towns are no more 'small'. We wish to tap Surat, Jalandhar and Ludhiana.
Which city is a growing hot spot for Spa industry in India?
Presently we have stores in Bombay, Goa and Chennai. We are looking forward to adding more stores in Goa. Goa is a tourist market. This region attracts population from different regions. It is a growing destination. 
Any other unexplored city you wish to take your brand to.
We could go to Agra in sometime.
Do you have an online presence as well?
We have a presence on leading e-commerce portals like Flipkart and Amazon. We also retail via our own website. 
There has been a boom of international beauty and wellness brands in India. How is your brand different?
The Spa Ceylon range of Ayurveda luxury is the result of nearly 50 years of expertise in the field of natural health and beauty products from the pioneer in modern Ayurveda beauty care in Sri Lanka. Each and every product of Spa Ceylon is  paraben free, paraffin free, alcohol free, not tested on animals and 100% vegetarian.