Indian retailers are leaving no stone unturned to serve their customers seamlessly across all channels, but with wider costumer range & newer technologies flowing in its proving to be more challenging than opportunistic. As Omni channel activity continues to expand across the retail & services industry "the going will get tough, the tough will get going."
Customer acquisition vs delivering customer experience
According to a recent report, the ecommerce market in the country is expected to quadruple to $60-70 billion in the next five years. The leading online players like Myntra, Flipkart, Amazon, Snapdeal and others have put extreme pressure on retailers' top and bottom lines by reducing the prices. To counter-attack it, retailers are investing in new and innovative engagement and delivery means to improvise the customer experience which the e-commerce portals cannot match.
But, with the pace e-commerce retail is booming, the gap between online & offline retail is blurring, bringing the two spaces together like never before. As an established and traditional retail brand, what all are retailers doing to increase their customer engagement and build loyalty?
Commenting on the customer experience, Mohit Khattar, CEO, Godrej's Natures Basket says: "Experience is what offline stores can only offer."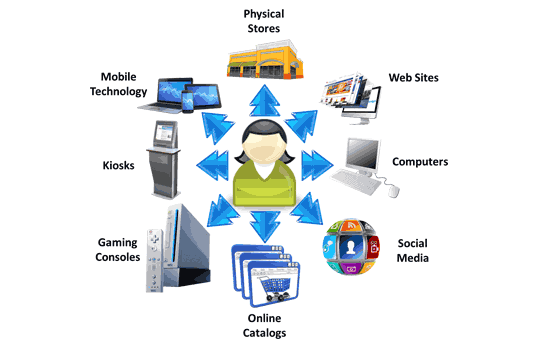 The bigger picture of online retail
No such category across retail sector is untouched by the e-commerce viral. Most of the brick and mortar retailers are quickly embracing this route in reaction to threats from online-only stores.
No one could ever imagine Indians switching over to branded jewellery shopping and that too via online portals. Sanjeev Agarwal, CEO, Gitanjali Export Corp. says: "The online jewellery market is at a very nascent stage but with the pace it is growing, it has a humongous potential."
On the same, Ronak Samantry, Co-founder, Now Floats says: "Go online now, else you will repent."
The probability of ecommerce combined with the brick & Mortar stores will offer remarkable choice and ease at a great value to the consumer. To drive through this retail route, retailers must integrate an 'offline-online' model, which can truly set apart the customer experience.