After Men's wear and women's wear, the most popular segment in apparel industry is – Kids wear which is evolving rapidly as investors are banking on this sector to maximise their revenues.  As per market reports, the large portion of kids' wear retail is fragmented and unorganised. A study by industry body ASSOCHAM revealed that kids' wear market in India is growing at a compound annual growth rate (CAGR) of 20 % and is likely to be worth Rs 95,000 crore by 2016 from the current level of about Rs 72,000 crore.  The evolving demand for fashionable clothes and accessories among children and ever-increasing income of middle class are the top factors that are triggering the current demand and market's future.
Global brands making India foray
Today, India is reckoned as an attractive destination for top global retailers as it has the untapped potential and that's the reason they are eyeing to tap the bigger market share here. Lately, America's largest specialty retailer of children's apparel and accessories retailer – The Children's Place forayed the Indian market via Arvind Lifestyle Brands Ltd. As per the confirmed reports, The Children's Place is also tying up with the hospital chains in India to gift merchandise to the newborns. In India, Arvind Lifestyle Brands Ltd also retails children's wear brands like US Polo, Elle, GAP, Gant, Nautica, Tommy Hilfiger, Cherokee and Flying Machine.
Besides this, another British denim label Pepe Jeans India is planning to launch mono brand stores to market its kids' wear range within the Indian market. The brand is eyeing 20% revenue from the kids' wear segment. Initially, Pepe will launch kidswear in its 40 flagship stores located in top cities. In addition, Malaysian Brand Poney and French brand Jacadi are also looking to spread their presence in India.  Moreover brands such as US Polo, Reebok, Puma, Peter England and Allen Solly are also contributing to the growth of the branded kids' wear segment in India.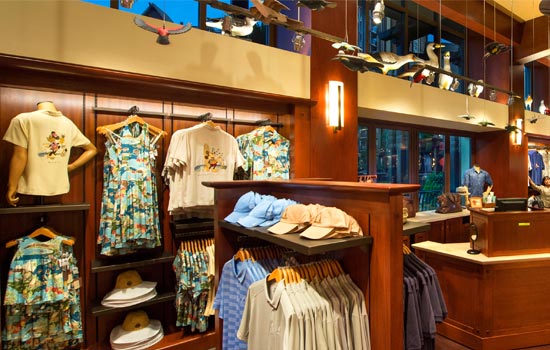 Domestic kids wear brands crawl towards organized market
In India, the brands like Mom and Me, flagship brand of Mahindra Retail and firstcry.com, an E-commerce player catering to children's wear, are aggressively expanding their footprint by franchise route. Apart from these, many new entrants are scouting franchise opportunities in this segment to expand faster. For instance brands like Pinehill Kidswear, a venture of husband wife duo – Venkatesh Madhava and Sharanya Venkatesh, are looking for franchise partners.
Another brand Kidology, a brainchild of three friends – Karina Rajpal, Neha Sachar Mittal and Ankur Mittal who launched their fashion brand for infants and kids way back in January 2010. Kidology was inspired by the design sensibility of Indian designers that would appeal to the growing segment of discerning consumers. The brand is also looking forward to franchise its operations
As per Technopak report, "The kidswear market is expected to grow to $22 billion by 2023."
Omni-channel strategy is the way forward
Omni channel strategy is all about having a presence within the market via both exclusive brick and mortar stores and through an E-commerce or M-commerce format which helps brands in spinning best revenues in business.  Looking at the competitive scenario in kids' wear retail, having an omni-channel presence can save brands to make out plenty of profits by catering to the masses through online and physical presence in every corner of the country.
On putting forth his views, Srinath Ramamurthy, VP – Franchise Operations, Mom & Me adds, "Consumers are becoming increasingly comfortable with using digital technology in the shopping environment. They are using the internet to research products before deciding to purchase anything. Price comparison websites and consumer forums are frequently browsed during shoppers' path to purchase. We are definitely looking to expand via the omni-channel route by leveraging the strength of Babyoye and our strong physical presence across the country."
Whereas, Supam Maheshwari, CEO & Founder, firstCry.com, says: "Omni-channel retailers seamlessly integrate the best of both digital and physical worlds at each step of the customer experience will garner more attention and are likely to enjoy significant advantages over retailers that try to pursue either one alone or both independently. We are already an omni-channel player and strongly believe in providing seamless shopping experience to our customers across platforms."
With 107 stores, Mom & Me is looking to establish a presence in leading malls and high street shopping zones of tier-I,II and III cities. Srinath Ramamurthy confirms, "We are looking at a significant franchise growth which will drive our physical footprint across new geographies. We are also looking to convert some of our existing stores to franchise- operated stores."  On the other side, firstcry.com operates 125 stores across India. Currently, all the existing stores of firstcry are franchisee-run and going further, it intends to continue expanding through franchise model.
As there is a growing demand for apparel and accessories market in India, branded kids' wear category holds a massive potential for franchisors to scale up their brand's operations on pan India basis.
Franchise facts
| | | | |
| --- | --- | --- | --- |
| Brand | Existing outlets | Investment in stock (in Rs) | Area  (in sq.ft) |
| Firstcry.com | 125 | 18 lakh – 20 lakh | 1,000 |
| Mom & Me | 107 | Approximately 15 lakh | 1,000 -1,200 |