Other than the traditional clients for particular services, the beauty and wellness market has seen a sea change over the last few years. Not long ago, manicure, pedicure, facials and other beauty services were said to be female things but now even men are taking all these service owing to rising disposable income and awareness.
Likewise, gyms or fitness centres used to be more of a man thing, who aspire to look more muscular. However, the body-building mindset has taken to fitness and wellness concept and kids and aged persons also hit gyms to stay healthy.            
According to recent reports, the Indian male grooming market will reach Rs 500 crore by the next year.  As per a Nielsen study the Indian men's grooming market has grown more than 34%. This growth is faster than the growth rate of the total personal care and beauty industry in India. The market stands at about $278 million.
It's HE instead of SHE in the beauty world
Commenting on the new-age consumer market, Istayak Ansari, Director of Lloyds Luxuries Ltd, says, "The salon industry in India is at a growth stage. With the market maturing over the next few years the industry and beauty market will see the emergence of specialty salons. The specialty concepts which are fast catching up in the US and European centuries are Blow Dry Bars, Nail Bar, Waxing Centre, Salon Suites and Studios and specialised kids salon for an age group of one year to 14 years. The nail bar concept is already getting popular in India followed by kids' salon. Truefitt and Hill has made an entry in the premium men's only segment. The ratio of male to female client across unisex salon is 20:80 in India. Most of the men prefer to go to the neighbourhood barbershops which they have been visiting since their childhood."
Age, no bar
Adding to this, Vandana Sundra, Master Franchisee (Pan-India) of Hungarian brand Eminence Organics Skincare, which has been supplying organic products for last ten years, opines, "Senior citizen, men and kids have become conscious of their well-being and looks, and daily beauty and grooming regime are now applicable to this category as well. Consumer awareness and availability of branded products are also helping growth in this category."
Gym and wellness centres too get an increased number of new-age clients like kids and aged consumers other than the basic men category. "There is a growing awareness for people in all categories including the metro sexual male and the new-age kids. This market is only growing and in due course, wellness will occupy all community profiles as people, as they grow older would like to look younger with new age products," comments G Ramachandran, Promoter and Director, Gold's Gym India. 
Growing business percentage
The market for new-age consumers is growing by the day with more and more awareness and zeal to look good in today's world.
Istayak Ansari says, "We are a men's only barbershop catering to male client only. Truefitt and Hill is known for its signature services worldwide and also has a huge range of men's grooming products. Truefitt and Hill has one of the largest range of men's grooming product in India with over 132 SKUs. Unlike unisex salons where product revenue is 10 % to 15 % of total revenue at T&H products account for nearly 50 % of the total store sales. All the products used in our signature services are T&H products which gives T&H a distinct edge over other brands."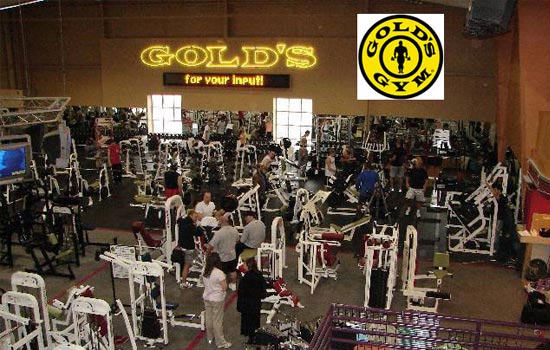 Likewise Eminence Organics Skincare states it draws 30% of the salon revenue from men and kids category while Gold's Gym business constitutes about 50% from men, 10 % from senior citizens and 10% from kids segment. The home-grown and foreign franchise brands say the new-age consumer is growing at a fast pace and is bound to see more share in the market in future.
"Today men and kids are conscious of their grooming and want to look good. They love their hairstyling, manicure, pedicure and facials," Vandana Sundra comments on the kind of service this category takes.
While at Gold's Gym, new-age consumer goes for "new-fun loving activities like Zumba classes, high frequency interval training orientation classes are catching the attention of these people."  
New-age franchising
The domestic and foreign beauty and wellness brands are fast expanding through the growing industry of franchising. In no time, they have opened stores across the length and breadth of the country with franchising and support of a large pool of budding entrepreneurs in India.       
Truefitt and Hill, which runs four centres in Mumbai, is planning to open 100+ outlets via franchise route across 55 cities over a period of 10 years in the country. While Gold's Gym is looking forward to sign up to 150 gyms through franchise model by March 2017. It presently has 83 centres.
Franchise facts:
| | | | | | |
| --- | --- | --- | --- | --- | --- |
| Brands | Area (sq ft) | Investment (Rs) | RoI | Breakeven | Present stores |
| Truefitt and Hill | 1200-1500 | 1.75-2.25 crore | 25 % | 3-6 months | 4 in Mumbai  |
| Gold's Gym | 7000  | 2.5 crore | 20% | 24 months | 83 |
| Eminence Organics Skincare | 1000 sq ft |    60 lakh | 35 % | 3 months | Opening first in July |