Operational since 1981, Metropolis Healthcare Ltd took franchising in 2004 and currently boasts of its wide presence in around 300 cities with 352 franchise units. Its CEO & MD, Ameera Shah, spoke to us on where she plans to take her brand now and on her views on franchising.
What makes your brand promising?
Metropolis Healthcare has always brought the very best to its customers and stakeholders since the time we started in 1981. We are leaders across countries in pathology labs. We adhere to highest quality standards and are among the very few in the country to have NABL and CAP accredited certifications. We take pride in providing accurate test results consistently every time. Unparalleled customer service, innovation and automation, unique services like Lab@Home, in-house call centers, R&D, are some of the initiatives, which differentiates Metropolis from its competitors.  
What inspired you to opt for the franchise route and why do you think it is apt for your brand?
We just had one laboratory in South Bombay and we started Metropolis around 2001. In 80s very few had heard about the various tests which were necessary and the state of healthcare, specially diagnostics were in shambles. We decided to build on a structured and process oriented system with all the modern facilities available right here in India. Franchising is something we do only in some locations. Metropolis' idea is very simple; we have followed a partnership model where we believe that when you partner with entrepreneurs you get the best results. The advantage is that it helps to optimise and maximise the resources because the partners' skin is in the game; they have to put in their efforts and money and so commitment always remains. Also, in this fashion, we can reach out to tier- II and III towns and provide accurate and reliable diagnostics, which is the basic of any treatment.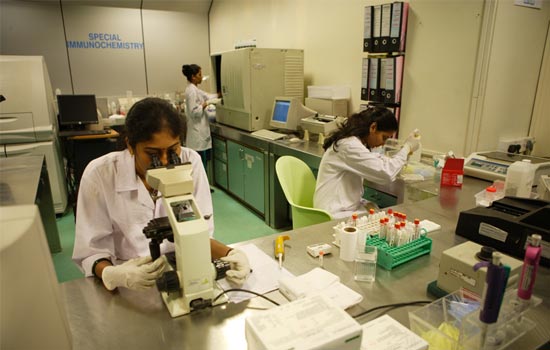 Where do you see your brand five years down the line?
In last 14 years, Metropolis has grown pan-India and in seven foreign locations, which includes Sri Lanka, UAE and Ghana. Metropolis Healthcare offers around 4,500 varieties of tests–everything from basic blood screening to specialised tests and processes more than 15 million tests annually. In 2005 Metropolis made its first international foray, tying up with Nawaloka Hospital in Sri Lanka. Metropolis has been expanding to newer geographies since inception in 2001, years where we have been investing in our people, infrastructure, IT etc.  In the next five years, we see Metropolis Healthcare to be the leaders in the diagnostic industry with a significance presence in India (tier- II and III) towns.  Metropolis is always looking for good opportunities to partner and grow the brand domestically as well as internationally.
A word on your international expansion plans
We have 31 overseas labs and 20 collection centres across Srilanka, Mauritius, UAE, South Africa and Ghana. We plan to open at least five labs - 1 lab - Zambia, 3 labs - Kenya, 1 lab – Ghana in 2015.
Franchise facts
| | | | |
| --- | --- | --- | --- |
| Area | Investment | RoI | Breakeven |
| 250 sq ft | Rs 2-2.50 lakh | 8-10% | 1-1.5 years |