An entrepreneur can take his brand to local investors who have great neighbourhood level expertise and also to global stratum of expansion. We tell you what all key points a franchisor should keep in mind before entering actual franchising. 
Below are the key points to keep in mind before jumping in.
·  Legalities 
·  Financials 
·  Systems 
·  Training 
·  Marketing 
·  Quality Control of products & services at par
·  Focussed Attitude
How do I franchise my business?
Related: 20 point Checklist before you start a franchise business
To start a concept, there are lot many legalities and operations involved. Getting into every nitty-gritty is totally a franchisor's job. Franchiseindia.com can guide you through each step and Francorp can give you appropriate consulting and make related strategies for your brand before you give your brand's rights. 
Franchisors can also sign up on franchiseindia.com for free franchise listing and get tons of benefits. Thousands of investors can view your profile and paid investors can contact you directly too. Over 1,000 entrepreneur investor connections are made each month and a franchisor can meet investors face to face at liveevents and discuss his trade agenda and model with investors.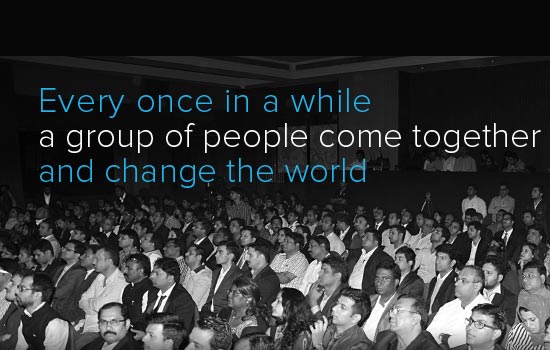 Are you ready to offer enough support?
So, before starting off, keep in mind below points related to support that should be offered.
·         Are you ready to help your investor with site selection, lease negotiations and store layout?
·         Do you have a proper training team?
·         Are you ready to assist the partner in technical and advertising support?
·         Do you wish to provide financing?
·         For a regional/ local person, do you have special incentive programs ready?
·         Do you have your own good contacts that you can share with the franchisee during his preliminary days?
Make big growth
While creating a concept is a complex and all-consuming process, right selection of franchisees can give you a sigh of relief. To be updated on the industry happenings, a franchisor must enroll himself for events like World franchise Congress. The event is a Leadership Convention brought jointly by Franchise India & PepsiCo India to bring together the smartest futurists and franchise leaders from all over the world. The grand event is set to happen on November 24th In New Delhi. The global visionaries will explore and assess the impact of current and future franchise trends on Trade, investors, financial institutions, technology, government's entrepreneurial drive, and at large on society.
Over 30 smartest minds in global franchising and 250+ India's brightest franchise thinkers, investors and forecasters will converge for a day with keynotes, panel discussions, master classes, exhibiting, and networking to give new direction to businesses in India. Investors can take benefit of such events and be there to get 100+ smart business ideas and much more.