Indian Sportswear brands are rising up in India and trying to make it big by giving tough fight to the horde of international brands ruling the Indian sportswear Industry.People, who know that a particular brand is Indian, do possess some emotional value and attachment for it, but there are numerous other points that make Indian Sportswear brands stand out in their own land. Let's know more about their growth and slow transformation into a niche segment.
As per experts, India athletic apparel market will be around $1.3 billion industry by this year. There is a sudden rise in the number of health aware people who are surely contributing towards the growth of this industry. There is also a rise in the number of gymnasiums, jogging tracks and health clubs. The fast increasing popularity of sports other than cricket has also added to the growth of Indian sportswear Industry. In January this year, former Indian cricketer Sachin Tendulkar also launched his own sportswear and cricket equipment range in association with Australian sporting gear and equipment company Spartan Sports International. The range is titled Sachin by Spartan.
If we look deeper into the fashion industry, there is a quick rise amongst such youngsters too who love using sportswear when landing into a gym or a club. This preference has also led to the high sale of T-shirts, lowers, shorts and jackets by the Indian companies. Shiv Naresh Sports is a well established New Delhi based Sports Company that was the official sports gear partner for Bollywood film Mary Kom too. The company is a recognised Manufacturer, Supplier and Exporter of Sportswear, Sports Shoes, Synthetic Track, Sports Kit Bag, Electronic Scoreboard and LED Display Screen.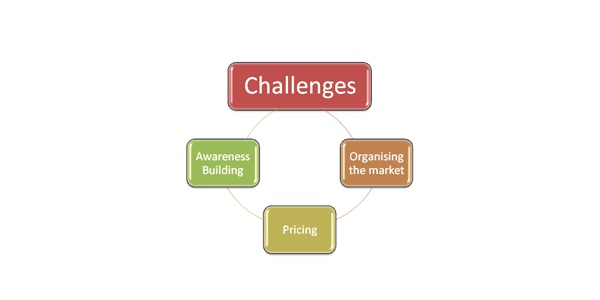 Risks ahead
The Indian sportwear market has a few well recognised names amongst a lot of those who come under the unorganised category. Smaller cities have such brands also that are restricted to one city and not growing beyond that. Such players not just adopt a low price strategy, but are also a point of downfall for the overall Indian sportswear market. Need of the hour is to open more organised stores for the Indian brands and adopt better marketing and selling strategies like the international brands. Vipul Badani, CEO of Qualiance International that owns Mumbai based Silvertraq active wear brand comments: 'Sportswear is a growing segment which has got more popular in the last few years with a large number of people becoming more fitness conscious. The biggest challenge is building awareness amongst users about what type of clothing is suitable for sports and activities. Traditionally people believe cotton garments are best for sporting and do not want to invest in a separate wardrobe for working out. But, Sports and training apparel has evolved to include much more sophisticated, functional garments such as the Sweat management Technology garments that we produce. These kinds of garments enhance performance by wicking sweat, drying quickly, inhibiting the growth of disease and odour causing microbes and many more such functions. These advantages need to be communicated to the consumers and they need to experience the difference by trying them out. We constantly communicate these features through our website, social media and branding materials to build more awareness regarding sports and workout clothing.'
Avenues ahead
As per Euromonitor report, Sportswear is expected to continue to post a strong retail value CAGR of 12% over the forecast period with sales expected to touch Rs 540 billion by 2020. With the growing health and wellness trend in the country coupled with growth in the numbers of gated communities and international schools and increasing interest in sporting activities such as football, cricket and basketball, demand for sportswear is expected to continue to stay strong. Top names amongst the Indian sportswear brands include Proline India, Vector X, Shiv Naresh Sports, Dida Sports and also recently launched HRX by Hrithik Roshan.