Midnight delivery services have completely replaced the instant noodles or may be a pack of munchies and crunchies. whenever you feel hungry at midnight, a dozen of outlets are ready to feed you, that too at your doorstep with an immediate service. Renowned brand like Delhi's Pind Balluchi is also gearing up to follow the trend soon. J S Chadha, Chairman, Pind Balluchi says: "There are a lot of places who serve food 24*7. In future we may adopt the same culture." The best part is that the delivery is made without disturbing the neighbours. No ringing of bell. The delivery boy gives you a phone call as he reaches your doorstep. International brands had followed this practice a way back. Pita Pit in Canada was started as an alternative to high carb, high on fat food in the University Town of Kingston staying open till 4 AM. Anun Dhawan, Director, Pita Pit India comments: "It is a relatively new market in India with lots of room to grow keeping in mind the growing demand in line with the growing number of students and change consumer lifestyle."
Related: Will 24x7 restaurant plan work as a turning point for the industry
There is no doubt that if one wants to make money in the midnight food delivery buisness, Mumbai, Delhi, Bengaluru have highest number of such mid-night delivery brands but places like Pune, Chandigarh and Gurgaon are not much behind. Rajiv Tanwar, Managing Director Pintxo-Tapas Restaurant, Gurgaon quips: "The trend in Delhi and NCR has changed a lot. The culture of working late in office has made this midnight munches a very popular trend. Being located in center of corporate hub in Galleria Market, we get many orders for midnight delivery and our restaurant is open till 12 in the night."
Market growing by 300-400% YoY
Food Delivery market in India, as of today is one of the hottest sectors in the online food ordering industry and one can make good money in the sector. This was a domain that remained unexplored for a long time, but is now picking up at the speed of light, coming at par with almost any other online ordering portal. While it was previously unknown to get discounts on food items, online food delivery portals like TastyKhana and Foodpanda have always been offering the best deals. With every passing day, more and more people are moving from spending time in a 14,000 square feet mall to the 14" online mall. So, now with the growing industry, investors have a correct idea as how to make money in the midnight food delivery business.
Related: How to start a solar biz
Shachin Bharadwaj, CEO and Founder, TastyKhana comments: "Customers get a sense of assurance when they see big brands like Domino's, McDonald's, Smokin' Joes etc, associating with such food portals. The market for the same is growing by 300-400 per cent on a YoY basis.  One imminent trend that one can observe is that, in a few years, a complete transition will be witnessed from the desktop to the mobile UI. Orders will pour in via apps. While another significant trend will be that of an automation process that will directly connect the restaurant to online portals to improve user experience. For food ordering especially, incorporation of the app is an easy way for making it like couch ordering."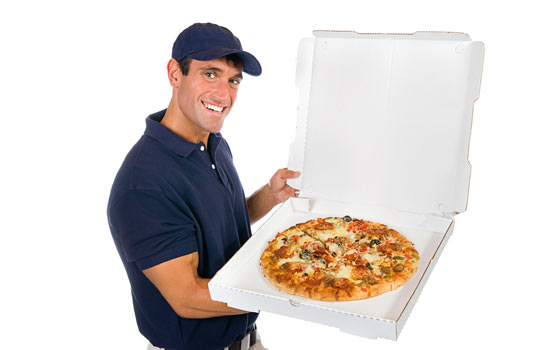 Inventory is still an issue
Well known midnight food delivery brand, Gurgaon-based Midnightsutra is buoyant about the fast rise of this culture. Founded by Saurabh Luthra, Midnightsutra.com knows Gurgaon's food demands very well. Amit Yadav, Partner for the brand says: "There were days when we used to sit the whole night waiting for a single ring to come in for food delivery. The scenario has completely changed now.  Gurgaon alone has around 16-17 players in the mid night food delivery sector. Inventory is still an issue for whole midnight food delivery industry because everything is prepared fresh and running out of stock is possible."
Related: Licenses for Opening New Restaurant
As far as safety issues are concerned, the brand has block listed certain unsafe areas and even if the delivery has to be done in certain places, two delivery boys are sent. Earlier the menu spread was much more, now that the region is known, midnightsutra has narrowed down its menu and is serving just the favourite food to Gurgaon consumers. Top demands are Pasta and Dal Makhni. 
Mumbai based,  Fly By Knight was an idea that started off on a whim, almost as a social experiment, born out of a series of midnight crisis and reinforced by some vagrant corporate and entrepreneurial instincts. Brand's Founder and Director, Neha Jain quips: "What is really exciting about our clientele is the pure unadulterated TG we attract. Our TG comprises of students, young corporate, influencers and media professionals, business travellers, designers, artists, musicians, gamers and young couples; ranging from 18-40."
Related: 7 Ways to Start a Successful Casual Dining Chain
On the growing midnight food delivery industry, Jain adds: "Currently, we offer everything from just a packet of mint to anything that you may require at night. The changes in the offering will be rolled out in the coming months. We are looking to expand in terms of our time of operations as well as our product offerings soon. There is a huge market which is in an urgent requirement of organised instant food delivery services and a one stop solution for all their needs. The demand for after-hours service has risen to the due to changing lifestyles, professions, constant need to be connected. Most start-ups and businesses are experimenting with newer formats to bring in a new-wave of entrepreneurs who are ready to take up the challenge of solving this problem."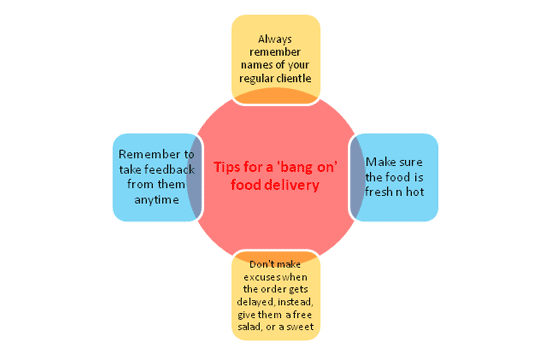 On the Midnight food delivery trend, Samir Chopra, Group Chairman & Founder, Cybiz Corp says: "Midnight food delivery is the new trend now a days and it's catching up fast with local players expanding aggressively in the neighbourhood. India also had a scope of midnight delivery back when the BPO culture came in with night shifts but, better late than never. This is a good option for any QSR to venture out in this segment but it's still time for a fast casual brand like ours to look in to this option. Nevertheless, it all depends on what is trending in the market."
Analysis of 'Night Owls'
Leading technology and analytics firm, Sokrati divides people ordering food online into five major clusters based on time of order i.e. - Breakfast, Lunch, Evening Snacks, Dinner and Night Owls. 
As per Santosh Gannavarapu, Co-Founder & CTO, Sokrati, below are some of the findings for Night Owls:
Night Owls account for 11% of total search interest that the restaurants get.

 Interest for online food order kept dropping off from midnight till 4 AM. Post that, there was a slight bump in user searches.

Night Owl segment is competitive. A click on Ads post-midnight is more expensive than that at any other time.
Top names in midnight food Delivery
Delhi -based Littleblackbookdelhi.com
Gurgaon -based Midnightsutra.com
Pune -based Nitefoodie.com
Chandigarh -based Nightfactory.in
Mumbai -based flybyknight.co.in
Mumbai- based Madbites.co.in
Bengaluru -based latenight.in