Budding entrepreneurs or prospective franchisees may have many business ideas but the catch lies in implementing them. Just proposing new business ideas in your mind and not doing anything to convert them into an asset is of no use.
"Entrepreneurship is for thrill. There are many business ideas but when you transform them into a successful business it is innovation. Ideas are easy but implementation is hard," says, Manish Trehan, Chief Executive Officer, PTU's Gian Jyoti School of TQM & Entrepreneurship.
The known expert in business entrepreneurship stresses on implementation more than just thinking about new business ideas. He feels that to become a successful businessman one should make a proper business plan and should go as per the plan. Franchise India offers you a detail list of components for a good business plan as to how to start own business
Executive summary
The executive summary is considered the most important part of any business plan. It is a section of a document which summaries longer business plan or proposal in it. The executive summary briefly lists analysis, background information, problems and related aspects of the business. It is a kind of a roadmap for your whole business plan before you take off.
Product description
A probable franchisee or budding entrepreneur should make an appealing product description. Whatever brand's franchise you are going to take or you are beginning with a new idea, you should write a thorough product description. An effective product description includes list of features and benefits of the product in detail. It should be customer-centric description and should have seductive words in it to woo the customers.
Customer/market analysis     
A thorough customer and marketing analysis must be part of your business plan. The entrepreneur should go through studies and publications about the product and the market where he/she plans to open their venture. Since customer is the cornerstone of any business, his tastes, preferences, income spending power and other related aspects should thoroughly be studied to match suit what you are offering. It should be found out that how similar brands are doing in the area where you are setting up your venture and what different you can offer and at what price.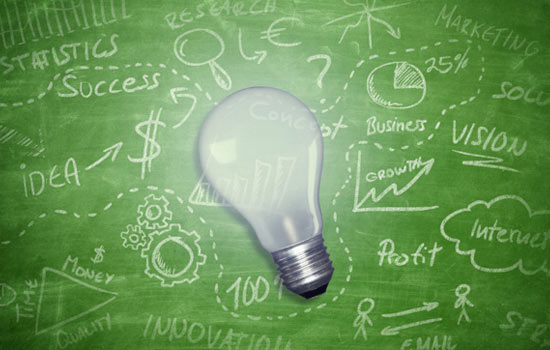 Sales and marketing plan
This plan focuses on what product you are selling, to whom you are selling, at what price and how you are going to do it. It also highlights your target customer, his retention and what his need are in terms of sales and what as an entrepreneur one is going to provide. Besides, the plan fixes a total budget and also sets aside a budget which will be spent on adverting and marketing the product.
Related: How to start an innovative business in India
Patent
This aspect is of paramount importance but is often ignored. If you have a unique business idea which works for you and is not there in the market, you should get it patent so that other people cannot copy it. Patenting an idea is not that popular with the people in India but across the west,  it is fast picking up.
Competitor analysis            
Before deciding your business location and product to implement your idea, you should study who are your competitors and what better and different your idea can offer to the customer. This should be analysed before you start a business rather than leaving it for later on.
Management teams     
Your business ideas could be unique and may have the capability of taking you far but you cannot implement it alone, you have to have an able team to work and support you realising your dream. You need a management team which understands and believes in the idea you are working on. This will help you grow as a team.
Offering of the company     
Related: How to make money in midnight food delivery business
List out what all things and services are you offering to the targeted customers. Besides basic offerings, do have some add-ons and specialties to make a difference from the existing competitors.
Besides the business plan, one of the main concerns of the budding entrepreneurs' remains is of lack of funds. But, many private and government organisations are there to help the entrepreneurs who have good ideas and want to go for it.
On this, Paramjit Singh, Principal Consultant, Regional Centre of Entrepreneurship Development, Chandigarh, shares, "For those who have innovative business ideas and are encouraged to become entrepreneur have many organisations like Indian Angel Network (a group of people who want to invest together) to lend a helping hand. Other than this, District Industry Centres in different states are also there to help the budding entrepreneurs. Many government-run subsidy schemes for the entrepreneurs, one can check on ministry's website."
Sow the seeds of entrepreneurship
Do not sit idle with your idea thinking about it all the time. Rather start devoting your time gradually on implementing it. You must write down your business plan and make prior arrangements for funds to make your idea turning you a successful entrepreneur.