With approximately 3750 franchise brands in India and nearly 1000 new franchise brands adopting franchising every year, the world of franchising will definitely offer more and better prospects to numerous brands in 2015. But which cities these brands mark as their favourite destination to invest in? Delhi, Mumbai, Bengaluru tops the list. As far as tier II towns are considered, Ahmadabad, Rajasthan and Hyderabad are the preferred destinations.
Hafele India has around 60 franchise outlets covering India, Sri Lanka, Bangladesh, Bhutan and Nepal. Apart from this, the company has launched three flagship showrooms (company-owned) in Delhi, Mumbai and Kolkata respectively, and is in the process of double-sizing its showroom space in Bangalore (by end of 2014) and is moving to a bigger showroom in Colombo (early 2015). As per Jurgen Wolf, MD, Hafele India Pvt. Ltd: "Bengaluru, Hyderabad and Delhi- prominently Gurgaon are the most preferred places to invest in."
In the last one year, Domino's Pizza has also aggressively strengthened its presence in tier II and III cities such as Bhiwadi, Korba, Rajahmundry (AP), Aligarh, Hoshiarpur, Belgaum, Dharamshala, and Rangpo (Sikkim).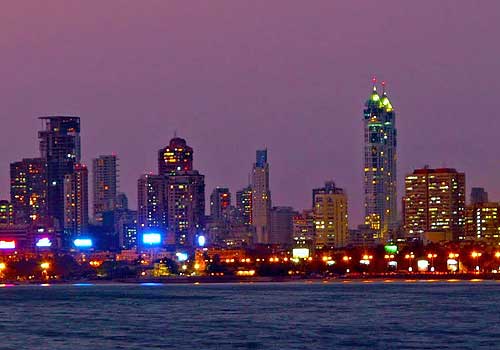 Easier to scout for locations
Karan Sethi, Director, Exppress Car Wash says: "Tier II and III cities have low rentals and possess high potential. It is easier to scout for locations there to open an outlet. Also, people are open to new ideas and they have patience and time which is lacking in big cities. Gujarat and Rajasthan are the best places to invest in 2015." The brand has three outlets in Vadodra, Gujarat and these outlets are bigger than the Mumbai outlet of the brand. This clearly shows that more number of brands are investing in smaller towns too for various reasons.
Related: How to choose right business model to lead in Indian wellness space
Sudeesh Varma, Head, Green Gold Store, which has all the products and merchandise of Chhota Bheem, says: "Pune, Ahmadabad and NCR region are among the growing places and the demand for kids' retail is high here."
We found out various reasons to invest in these top cities-
Why Gurgaon?
There are many reasons to invest quickly in Gurgaon in 2015. Firstly, with the presence of thousands of F&B brands in and around Gurgaon malls. Secondly, the rising real estate cost. Several Fortune 500 companies have set up their base in Gurgaon. It is a major place for medical innovation with names like Artemis, Fortis, Columbia Asia and Max Hospital. Presence of numerous hotel names like Leela Hotel, Oberoi, Double Tree by Hilton, Vivanta by Taj, Mariott, Trident etc makes the place even more attractive for investors from across sectors.
Why Pune?
Strength of Pune includes IT services, automotive engineering and education. Pune has traditionally been the engineering base for some of the largest Indian engineering and technology companies namely Bajaj Auto, Kirloskar etc. Pune is home to many universities that is drawing a lot of educationists here. The city has more than 200 colleges. It boasts of many renowned institutes such as Symbiosis Institute, SNDT University and others.
Related: How wellness clubbing may turn into a lucrative business trend for Indian fit bizz
Why Ahmadabad?
Ahmedabad is the largest city in the State of Gujarat and is the cultural capital of Gujarat. Ahmedabad has a very well established textile industry. Several pharmaceutical, chemical and IT companies have made Ahmedabad their base. Other than these, the automobile, and oil and natural gas industries are also developing at a very rapid pace. Popular brands like Barista, Café Coffee Day, Aptech, CADD Centre, Archies and Woodland etc have already established their presence in the city.
Why Mumbai?
With the Bollywood industry, many multinational companies, international brands and loads of business opportunities in education, food, retail etc, Mumbai undoubtedly becomes one of the best investment destinations. Real estate cost always remains a challenge for the franchisors but with the fast expanding franchising industry, this issue is also slowly solved with rapidly increasing franchisees of a particular brand.
Why Bengaluru?
Bengaluru has lately emerged as the IT hub of India. Ranjan Kant, Director, The Furniture Republic says: "Delhi, Mumbai and Bengaluru are really growing in terms of franchise business." Recently, Dunkin Donuts, Starbucks opened their stores in the city. Bangalore is an ideal destination for making investments because of the good returns. The city has lot of educational institutions, retail brands, a big bunch of English speaking population and last but not the least IT residents that are ready to invest in the national, international brands foraying in India. 
---
For Realty investments in 2015
Just like other industries, even the real estate investments are major spots for 2015. The report — produced by Candy & Candy, Savills World Research and Deutsche Asset & Wealth Management has chosen Chennai as one of the top 12 cities in the world for real estate investments. The Candy GPS Report identified 12 cities around the globe with the potential to show strong residential property price growth in the next few years. Chennai also has a great strength in healthcare and education systems, a key ingredient for future growth. Chennai is also the country's fifth largest ecommerce hub and people here sell and buy the most gold online, a recent survey by US-based e-commerce giant eBay has revealed.
---