To give their competitors a run for their money, the focus of franchisors is now shifting more towards consolidation, diversification and profitability. Whether a franchisor or retail brand is present in market via brick and mortar store or an online platform, technology plays a vital role in both the retail formats. With a target to transform the overall customer shopping experience and building a brand's position within the market, franchisors are upgrading their stores with new softwares and technology to cut down on operating costs and creating profits. So, in order to be successful in business, it's important for franchisors to embrace new technology for carrying out store operations quickly and efficiently.
Technology adoption by franchisors
Franchisors must come forward and empower their store managers by initiating training programmes to enhance their productivity and update them with new softwares for carrying out store operations. In today's fast paced lifestyle, technology plays a significant role and acts as a catalyst of change which helps in enhancing the efficiency and reducing cost of operations.
When it comes to scaling up business and strengthening effectiveness in managing day-to-day store operations, technology remains on top slot in terms of fulfilling customers' expectations at par. As retail scenario is changing, franchisors are coming up with inventive strategies to create a greater brand value in customers' mindset. Believing that technology has an important role for managing the entire store, Rajiv Nair, Chief Executive Officer, Celio Future Fashion Private Limited says: "Celio has a fully functional ERP (Dynamix Navision) and stores operate on a POS which is connected to the Celio servers. Celio runs a Cardless Digital Loyalty programme called Celio fantastic rewards and we have 175,000 customers enrolled in this programme. Also, 35% of our sales come from repeat customers. We will offer this programme to all our new franchisees."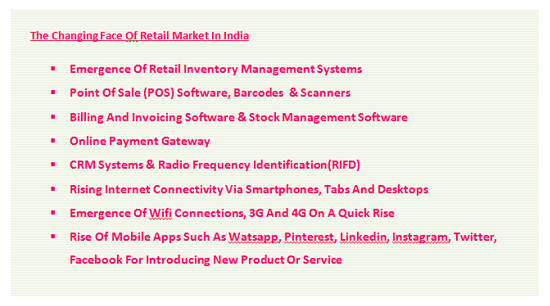 With an increased exposure of digital technologies, customers look for various channels that can enhance their overall shopping experience that in turn brings right value for money and sheer convenience. Agreeing to the same, Manish Mandhana, Managing Director, Mandhana Industries Ltd which operates Being Human Clothing stores, informs: "Being Human clothing has adapted Match an in-store engagement platform. It helps a customer to combine online and offline experience in the store itself. This platform is a win-win technology for a brand as it not only benefits the customers but also the brand. The customer can easily browse through the inventory, match-and-create looks, search and discover new styles based on colour, product or SKU, find the product availability in the next nearby store and also share with friends for feedback via email or Whatsapp before making the purchase decision. This technology is served on a large touch screen device (27"x32") for an enhanced and hassle-free customer experience." He further explains, "For the brand, this device helps the fashion consultants (FC) on the shop floor immensely. They can attend to more customers, cross sell and up sell more easily now by the help of digital mannequins. By creating 'looks' they can address to more customer queries and preferences, assisting in pushing the average basket value. This platform has also resulted in quick trials and quicker check out. Additionally, it has assisted various departments such as merchandising, marketing and operations in getting insight about consumer behavior, preferences, categories, combinations and pushing offers amongst others."
Whereas, Bhaskar Kelkar, CEO, The Arvind Store strongly believes that Arvind is known for its constant product innovation. To elevate the customers' experience, he informs: "Arvind Touch is an in-store tablet application which facilitates end-to-end digital journey at the store, right from garment design (in terms of collection and co-creation of garments) to measurements to order booking. The application strives to enable design - based selling and bespoke tailoring to complement our versatility of the fabric range (For eg - Arvind has created Sherwanis/Kurtas from Shirting Fabric). Studio Arvind is a bespoke tailoring offering from The Arvind Store. Customers can co-create their own design of shirts, trousers and other garments (virtualization), take measurements and then book orders. Customers profile will be saved for future reference in the data-base and this would help us plan our future strategies."
Way forward
Experts feel that key result of the technology revolution in India has been mainly via internet connectivity on smartphones and desktops which has propelled a unique access to information while sitting anywhere in the world. Therefore, it's important for retailers and franchisors across the globe to experiment with latest technology to push sales and work on various models to create a distinctive shopping experience for customers.