Owing to free delivery and heavy discounting, the overall online retail market in India is estimated to rise to $6 billion in 2015, compared with $3.5 billion last year, states Gartner Inc. While, CLSA Asia Pacific Markets forecasts that the market might grow to $22 billion by 2018.
The recent easing of import curbs on gold bars and coins by the centre government has also led to the growth of the online trade. This has prompted jewellers to tie up with popular e-commerce sites like eBay, Amazon and Flipkart, besides strengthening their own websites to catch hold of the online space.
As  per recent reports, Gitanjali Gems Ltd, India's biggest diamond and gold jewellery retailer, anticipates online sales to account for much as 20% of its sales in two to three years from about 1% now. The growth potential in the market has also propelled Ratan Tata, former chairman of the Tata Group, to invest in Bangalore-based online jewellery store BlueStone last year.
On the growing market, Sanjeev Agarwal, CEO, Gitanjali Export Corp Ltd, says, "Online Jewellery retail is gradually growing. In jewellery retail, the opportunity is to integrate an offline-online model which can truly differentiate the customer experience model. The online jewellery retail market is expected to grow exponentially in the coming years."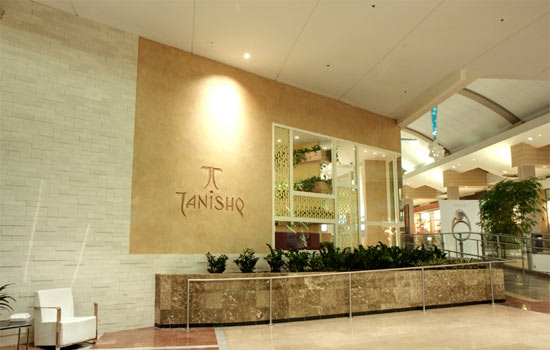 Sharing that how his brand has opened up to e-commerce market, Saurabh Gadgil, CMD, PN Gadgil Jewellers Pvt Ltd, states, "We have forayed into the e-commerce space with our online store and tie up with other e-commerce portals such as Flipkart and Snapdeal. E-commerce has become a very essential platform and is the best way to ensure an effective and efficient outreach to our customers globally. PN Gadgil being a very customer centric brand is now providing techno-savvy 'try-on kiosk' for easy access to selection of jewellery. This facility will soon be available on e-commerce website in coming months. However, the need for physical stores still exists in cities where the outlook of consumers and acceptance of digital space is yet constrained."
He also feels that the online market has helped the brand beat the challenges posed by real estate as well. "Technological advancements and digital era have helped overcome the challenges of real estate to an extent. To overcome the real estate challenges and to dissipate the geophysical barriers, we have come up with our own online portal and tied up with other e-commerce sites for the same," he adds.
Growing sector
The Indian gems and jewellery sector plays an important role in the Indian economy contributes about 6-7 % to the country's GDP. According to Gems and Jewellery Export promotion Council (GJEPC), India, which is the world's largest cutting and polishing centre for diamonds, exports 95 per cent of the world's diamonds.
 "The organised retail jewellery sector in India plays a very important role in our economy and is growing with each passing day. The consumer has evolved and with the changing lifestyle of people across regions, the growth of the organised and branded jewellery sector has seen an elevation over the years," says Sandeep Kulhalli, Senior Vice President-Retail and Marketing, Tanishq.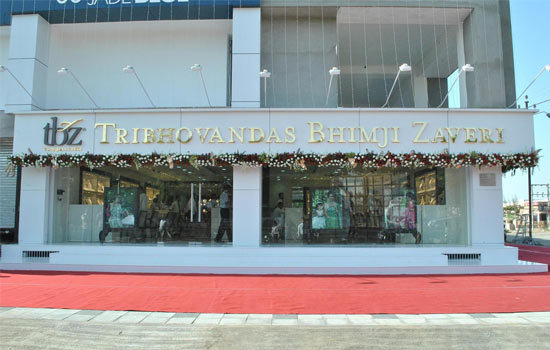 On the favorable industry, Prem Hinduja, CEO, Tribhovandas Bhimji Zaveri Ltd (TBZ), adds, "We remain committed to investing in our future through calibrated expansion of our domestic operations with improved product offerings, innovative jewellery designs, and trained sales team which will help us replicate our strong performance criteria in all our stores across India."
"With the changing lifestyles and growing disposable income, the outlook and buying patterns of consumers in the recent years have changed rapidly. Indian consumers now demand greater transparency, better service and a more compelling value proposition driven by brand and fashion. Consumers are now beginning to move towards branded jewellery and are also willing to pay justified premium for high quality and inventive designs," comments Saurabh Gadgil.
Franchising shines in jewellery industry
Leading gems and jewellery brands are offering franchise, giving opportunities to many entrepreneurs to have their own venture in this segment. The jewellery is one thing which is commonly bought in rural, small and urban areas, especially during marriages and festivals. To catch consumers even in small towns and have a nationwide presence, the brands are finding franchise route the best way.
"A significant part of our target audience resides in smaller cities, hence Tanishq has opted for the franchise route in order to broaden our horizons. This route enables us to cater the jewellery requirements of a wider audience and also makes Tanishq very accessible to people nationwide," shares Sandeep Kulhalli.
Pitching for the franchise mode for its business expansion, Prem Hinduja, comments, "Via franchise mode, we aim to reach other important markets and invite young entrepreneurs to open TBZ-The Original stores and retail the brand's product. We want to be present in other cities and towns to cater to the growing demands of customers with the best in class jewellery. It's a go-to-market strategy. The macro-economic conditions are also favourable."
Likewise, Style Quotient Pvt. Ltd, a sister-concern of PN Gadgil Jewellers Pvt Ltd, is exploring the franchise opportunities. It is looking for pan-India expansion via the franchise mode for its silver jewellery brand 'Silvostyle.' Silvostyle jewellery is available at all PN Gadgil stores, plus one in Dwarka, New Delhi and kiosks at various malls in Mumbai and it is also available online.