As per the Economist Intelligence Unit, Indian fast-food industry is expected to double in size between 2013 and 2016, to $1.12 billion. The demographic trends show that it could become the next mega-market for the international fast food players.
"The total size of India's burger market is estimated to be around Rs 1,000 crore wherein the unorganised sector accounts for 40% of sales while big brands hold the remaining market share in the organised sector," comments Rohit Malhotra, General Manager Operations, Barcelos India.
Over the past decade or so, McDonald's has been majorly ruling the roost in the organised burger trade. Of late, there has been a lot of awareness among consumers about burgers being junk food, which is not considered unhealthy. Thus, this has impacted the market.
But, when various leading foreign burger brands like Burger King, Carl's Jr, Wendy's, Barcelos or Johnny Rockets had to make their India entry, they promoted their burgers in a different way. Brands like Barcelos, that have introduced black and red burgers in the country, are putting it forward as a healthy diet option. While, brands like Johnny Rockets, which offers bigger burgers than the ordinary, calls it a meal and not just a burger.  Though, these burgers are high price.
"Interestingly, nearly 75% of all burgers sold in the country are vegetarian. And, now burgers are not junk food anymore and indeed considered as a healthy meal option. In India, most people prefer vegetarian burgers and love spicy flavours and this is the reason that when Barcelos introduced Black Burger followed by Red Burger first time in India, so we brought the healthy variations and nutritional value especially in vegetarian burgers," says Malhotra.
Even, American major Burger King made some changes according to the Indian palate and tried to bring something new in the market. "Prior to launching in India, Burger King undertook an exhaustive exercise to closely understand the Indian meal preferences across tier I and II cities. The diverse menu was accordingly created to ensure quality offerings across price-points. Special emphasis was given to setting up an extensive vegetarian menu. We introduced Veg Whopper executively in the Indian market," Rajeev Varman, Chief Executive Officer, Burger King India, tells Franchise India.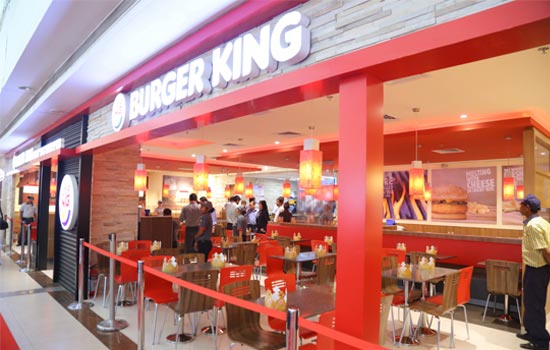 Sharing the same about Wendy's, Sanjay Chhabra, one of the directors of brand's India franchisee Sierra Nevada Restaurants Pvt Ltd, adds, "We've worked on the concept with the Wendy's team for almost two years. During that time, we've talked to the Indian consumers and discovered that what they want is real quality and distinctive, great-tasting menu choices at an affordable price. While staying true to Wendy's values, we're customising the brand experience to make it relevant to 2015 India."
Expanding via franchise route
To grow fast in the market and beat the competition, the burger brands are spreading their footprints via the franchise route. This has enabled the brands, majority of them are foreign ones, understand the local market and spread their operations pan-India. Owning a burger franchise outlet has also proved beneficial for franchisees here.      
On the franchise sector, Malhotra, says, "Various domestic and international brands have been introducing new food offerings to suit the tastes of different consumers.  Additionally, the major food players are likely to expand aggressively. So, franchise opportunities in food industry of India are mounting with a velocity bringing innovation, achievements, and a proven business model."
Emil Brolick, Wendy's President and Chief Executive Officer, says, "India is a growing, dynamic market, which is attracting the attention of leading brands around the world. Key to delivering brand excellence in India is an experienced and like-minded partner. In Sierra Nevada, we have a partner with an international team, a proven operating track-record and with the highest standards of governance. Over the last two years our combined teams have developed the basis of a long-term and fruitful collaboration."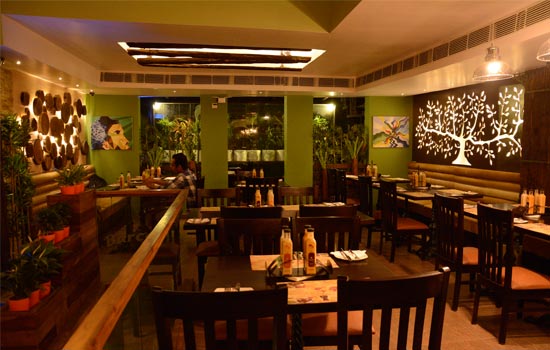 Challenges
Along with huge opportunities the burger franchise sector offers, there are many challenges too. The burger chains find it difficult to change the notion that burger is unhealthy snack and understand the local requirements.
The GM Operations of South African originated brand Barcelos, shares, "The challenge which is faced by the burger brands in India is basically changing the notion about a burger being a junk food and unhealthy snack option. Besides this, sourcing ingredients, educating the customer and preparing menus keeping in mind the local requirements is another big challenge for a burger brand.  Hence, when we launched both black and red burger, people had apprehension about our coloured burgers but once they tasted it, they realised that our burgers are a healthy meal option due to its ingredients used in it."
Well, with many franchise burger brands with diverse offerings on plate, it is the right time to start your entrepreneurial voyage. Those who have interest in food sector can turn entrepreneurs by becoming franchisees of any these brands.