Targeting the audiences
A brand sells the most, when its customers relate to it more. Understanding the need, kids retail company FirstCry.com has roped in Bollywood legend Amitabh Bachchan as its brand ambassador. The campaign featuring the Big B got him on board after its internal study found FirstCry is low on awareness despite the fact that repeat purchase on the website is 50%, which is higher than its closest competitor. Thus, it thought of creating maximum impact with the campaign with Bachchan, a doting grandfather, as its brand ambassador. In addition, the brand also works on a hybrid business model and incessantly aims at creating an ecosystem in the niche by providing a well-integrated offline as well as online option for parents to avail whatever product or brand they need for their kids.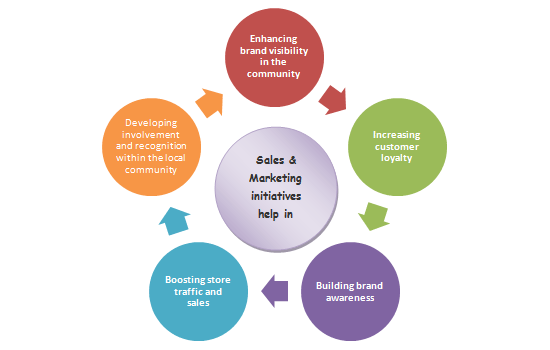 Education is one sector that is more focussed on imparting knowledge rather than earning. If we talk about the education sector, local area marketing is one of the most crucial aspects. K V S Seshasai, CEO, Zee Learn Ltd opines: "Local area marketing is the key for an education franchise, as no parent is going to send his/her child over large distances to get education. Hence doing marketing in and around the centre/school is the best way to get enrollments. We encourage our business partners to take part in local marketing activities and completely support them in doing the same. We also encourage conducting local community connect programmes in sync with the business partner like organising the Navratri Utsav in Gujarat, etc that helps build a greater connect with parents and with partners."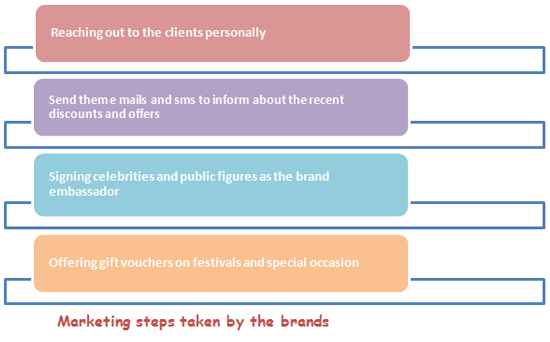 Involving celebrities
Celebrities have always lured both the investors and the customers. That is why; several brands across sectors are involving big shots in their ventures as promoters and brand ambassadors. In the month of August, this year, Chennai- based, beauty salon chain, Naturals joined hands with Times of India in organising "Mothers of India" awards. The brands tried to involve celebrities and eminent personalities from all walks of life. Naturals have also achieved a presence of 500 salons across India with large number of women entrepreneurs. "The cause of women has always been close to our heart as is evident by the strength of our women franchise family who now manage 400 of our stores. The success of Naturals is ample proof of what women can achieve and is an effective portrayal of what the future holds for women power," says K Veena, the founder of Naturals Salon and Spa.