Franchising is regarded as the proven business concept of multiplying brand's stores rapidly on a national scale. According to KPMG India, "The franchising industry is expected to quadruple between 2012 and 2017. There is scope for franchising industry to contribute almost four per cent of India GDP in 2017, growing from a current estimated contribution of 1.4 per cent of GDP. This is also expected to create job opportunities (including both direct and indirect) for an additional 11 million people by 2017." 
Certainly, franchising is growing exponentially across the country and many prospective franchisees are entering the business to make best of profits. But, many new entrants in franchise business are often found in a fix as finding a right franchise business for starting the entrepreneurial journey becomes tricky. 
How to make a right business choice? 
Before getting into any business, franchisees must study about the brand or franchisor's name in the market by either talking to its existing franchisees or personally visiting the franchise stores of the brand to know about the challenges faced by existing franchisees during initial stages and the kind of training and support their franchisor provided for effective store operations.  
Enlightening about the steps that should be taken by franchisees for selecting the right franchise for initiating their entrepreneurial journey, Rahul Deans, CEO, Cocoberry, opines: "Those wishing to take franchise of a brand should visit similar outlets to understand their sales, costs and operating problems. Do meet other franchisees. Research your franchisor, find out what is their record in running outlets and are they the leaders in their home country? Also, be personally involved in the franchise operations, rather than be a passive investor.  Understand exactly what support you will get from the franchisor. How many people do they have in India, what are their capabilities? Are there contracts in place for maintaining machines, or sourcing raw material? One should also read and understand the franchise agreement thoroughly." 
On the other side, Reena Malhotra, Franchise Owner of a Van Heusen store in Delhi, shares: "It is very important to enquire about the brand whose franchise one is looking forward to take. A prospective franchisee should enquire about the company's sales, return-on-investment (RoI) and profits made in last two to three years. Similar stores should be visited in that particular area to know about the clientage. Like us, they should visit franchise stores to know more about the phenomena. We also had seen many outlets even in malls to have better understanding of the franchisor and the brand. We tried to know what profits actually we are going to make but not all shared the right information."
Also, experts suggest before taking a franchise of any brand, an entrepreneur should visit existing franchise outlets of that particular company/brand and enquire about the outlet and the business thoroughly.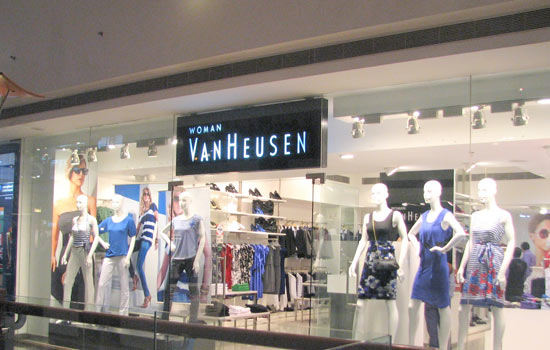 Tackling challenges
Visiting the existing outlets of a particular brand may not help always. You cannot be sure that the detail provided by an existing franchisee is right. Therefore, it is advisable that one should not fully rely on his/her information as he/she may exaggerate about profits. Also, the earnings that he/she makes within the assigned area may also vary.     
"You cannot blindly trust the existing franchisee like in the case of RoI. The returns could not be exactly what your franchisor is promising or existing franchisee is saying.  You have to do research in your location to know about the clientage there and have to yourself calculate what RoI can be drawn," cautions Reena Malhotra.
Veer Kaul, MD, Headmasters, adds to it, "What happens is a franchisor says he/she has 500 stores but on the ground only 100 exist. Before taking franchise, one has to find out that how many of them actually exit on the ground. This needs to be researched whether they are there at the said location or not."
Word of advice
If you are looking to get into franchise business then it is advisable that you do your homework well before taking up a franchise of renowned brand. It is important to visit franchise stores of the same brand and investigate about franchisor's reputation and how successfully he /she is operating his brand's outlets. Visiting a store and meeting the existing franchisee would give you an insight about the business you are considering entering into. One should hold discussions and know about the earnings and expenditure involved in the particular business segment. But, do not fully rely on the existing franchisees only and do thorough research like reading articles, exploring research reports on reliable websites catering to various markets. Investment, area, return-on-investment and profits vary from location to location so, it is important that you carry out research around your area where you are actually looking forward to start the franchise of a known brand.