Be it food, education, gifting or any other field, there are numerous opportunities in the part-time franchise business for all, including housewives, students, professionals and retired personnel. Several companies are offering their business partnerships focusing on those wanting to run a part-time franchise business.
Firstly, taking a franchise of a brand helps in holding reins of a business venture which is already established, has proved itself and has minimum chances of failure. Also, it does not require an entrepreneur to spend more funds which otherwise his/her own business would have required. These factors are driving more and more budding entrepreneurs to take the franchise route even for part-time biz.
On the existing opportunities in the trade, Shalini Beriwal, owner of Magnificence's Pretty Packings, says, "Pretty Packings makes the franchisee free from designing and production hassles. It offers them an easy option to run the business via full-time or part-time model. With this, they can comfortably keep appointments, have a walk in studio or a prior appointment studio and run the business at their comfort. The business can be run in a commercial setup and location with staff and with full pomp and show or at  could be operated from home as a part-time biz." This brand plans to open 15 centres in 2015.
Part-time franchise business is apt for housewives and retired professionals. "We have CAs, professionals and even businessmen who are our franchisees. We offer both part-time and full-time business opportunities. Most of our partners are women while men are more interested in the part-time business as they are simultaneously involved in their job or other businesses," shares Amol Arora, Vice Chairman and MD, SHEMROCK and SHEMFORD Group of Schools, which is looking at adding another 150 schools in one year.
Another brand which promises lucrative home-based business opportunities with minimum investment is Modiglobe. Its CEO Seana Wade says, "Modiglobe provides a cohesive business-in-a-box solution along with expert support. This includes training and development, operations, technology, and marketing and sales to anyone who wants to enter the world of entrepreneurship or is passionate about the travel industry. It offers a home-based business model which lets one leverage his or her network of people while removing the unnecessary cost of an office space. Earn by way of commission on every travel service to sell, there is practically no limit to a franchisee's financial or business growth with Modiglobe." The brand wants to open 5000 centres in the next five years.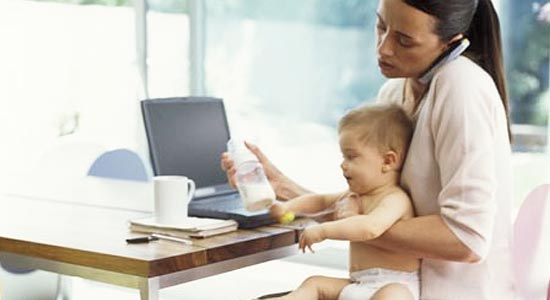 Right part-time franchisee match
Whether its five hours or twelve hours, quality time is requisite of all businesses. On this, Amol Arora, says, "First of all, we look at the financial capability of the person willing to take our franchise as some people think taking a franchise of a pre-school is just investing for blackboard and chairs. Second important thing is ethics. Giving a franchise of our brand is like giving a baby in somebody's hands because we will not be present in every city but our franchisees will be. So, we want to be comfortable with the person whom we give our franchise to. Another important aspect is education is a not a short-term venture, we look for a person who wants to be present in it for a long-term."  
Shalini Beriwal also considers personality traits as an important factor while looking for her franchise match. She tells Franchise India, "The only four things that we at Pretty Packings look at any new member of our family is their 'zeal for life and art, the zest and passion for business and their brand and most important of all an extrovert personality.' The personality traits are an important factor as being a design service industry it is important to have a happy person for a happy client. Our support for every member of the Pretty Packings family doesn't stop only as a design and production house but continues to help every member successfully run and grow their brand their franchise of Pretty Packings."
Challenges
Being a part-time business, it has many challenges too. Both franchisors and franchisees work together to overcome them. Sharing a thought on this aspect of the business, Shalini Beriwal, says, "With part-time business there are challenges which majorly are due to the operating hours of the business. The business is operational for lesser working hours, gives the franchisee only  limited time to attend to the customer, the walk in customer in such situations may be lost which can comprise of a major income of sales. Secondly, the working hours may not be fixed, as most part-time businesses change their operation timings and day-to-day working as per the comfort of the business owner, this may discourage a customer as the timings of the operations may not match to their comfort and may also be perceived as unprofessional at times."
Amol Arora does not consider that there are many challenges in a part-time franchise business provided it has effective monitoring. "There are challenges but if there is good monitoring these can be overcome. Measures like keeping staff members motivated with incentives for good behavior and putting up CCTV cameras ensure employees do not siphon off money and reach on time, may not require you to be present 24/7."
If you feel for something and you think you want to do that business, go for it. Either you are a professional or already doing some business then also you can join a part-time franchise business. All it need is your devotion, monitoring and interest in the trade.
Franchise facts:
| | | | | | |
| --- | --- | --- | --- | --- | --- |
| Brands | Area | Investment | RoI | Breakeven | Total centres |
| SHEMROCK and SHEMFORD Group of Schools, | 2000 sq ft | 7-8 lakh | 30 % | 6 months | 425+ |
| Magnificence's Pretty Packings | 300 sq ft | 3-5 lakh | | 1 to 6 months | 4 |
| Modiglobe | NIL | 10,000 | Depends on sales   | Depends on sales   | 165+ |