The one destination for potential business buyers/franchisees, entrepreneurs, corporate CEOs, SME owners, property owners/realty investors, brand owners & licensors, franchisors, manufacturers/ wholesalers/ distributors, women entrepreneurs and young investors, retailers and E-retailers was jam-packed on Oct 11-12, 2014 as business enthusiasts flocked to Pragati Maidan to bask in the franchise glory!
Presented by the K Group, 12th Asia's biggest International franchise and retail show started with the blessings of the Almighty, mesmerizing religious chants, amidst which the Chairman of FIBL, Gaurav Marya lit the lamp and inaugurated the two day affair.
Gigantic pool of business opportunities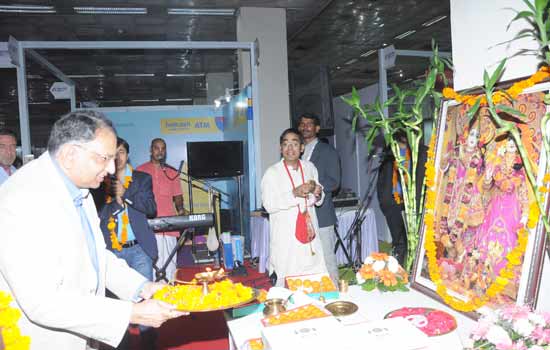 Franchise India 2014 had 10 exclusive business zones showcasing F&B, Health & Wellness, Education & Training, Fashion, Licensing, Retail, Auto, Real Estate, Manufacturing & OEMs, Distribution & Niche concepts. The event also had franchise advisory clinics for business concepts and brands looking to scale up. Franchise India also offered business matchmaking assistance for first time business buyers.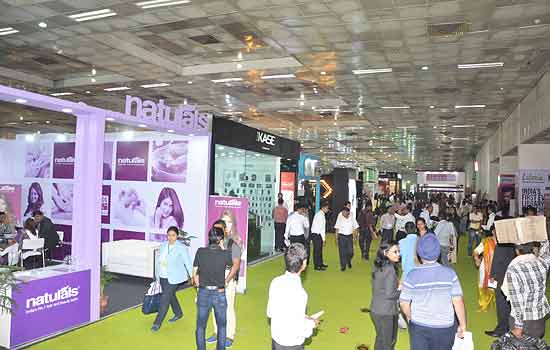 There were over 50,000 business investors from India and neighbouring countries including Middle East, Nepal, Pakistan and Srilanka during the event.  Over 75 business brands across sectors had participated in this event with investments ranging between Rs.1 Lakh to Rs 50 crore.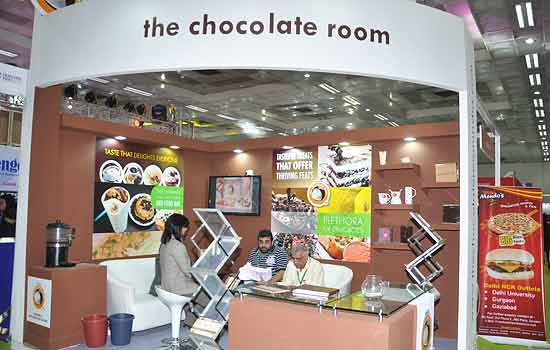 Over 50 licensing concepts were showcased for investors looking for manufacturing & retail alliances.  The event also featured workshops that were conducted on Franchise, licensing, retail, entrepreneurship and real estate during the event.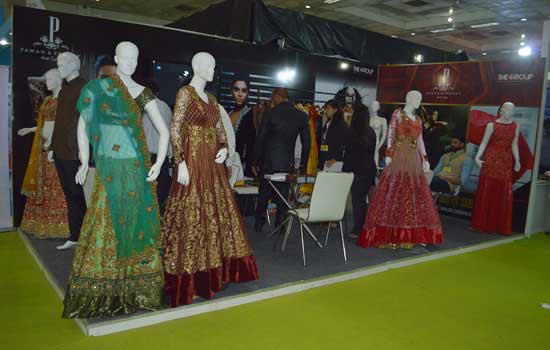 Commenting about the show, the Franchise Guru, Gaurav Marya, Chairman, Franchise India, said, "We take great pride in organizing the 12th International Franchise & Retail show. The event is a dynamic platform for the franchise & retail fraternity to experience unexplored business opportunities. We at Franchise India are making our humble contribution towards empowering local entrepreneurs by giving a platform through this annual business event. With this vision we welcome all aspiring entrepreneurs to be a part of the event."
Conferences: Guidebook for biz success
Entrepreneur summit: A key to entrepreneurial success
Entrepreneur Summit at Franchise India 2014 - 12th International Franchise and Retail Show, the biggest in Asia, began with a warm welcome address by Ritu Marya, Editor in Chief, Franchise India Media. Her enlightening words about the e-franchise model based on e-commerce and engagement (E2) complemented by fulfillment and franchising (F2) greatly aroused the interest of the audience comprising of potential investors, businessmen and general visitors. "Franchising can play a key role in achieving our Prime Minister's vision of 'Make In India' by scaling up investments and opportunities," she addressed.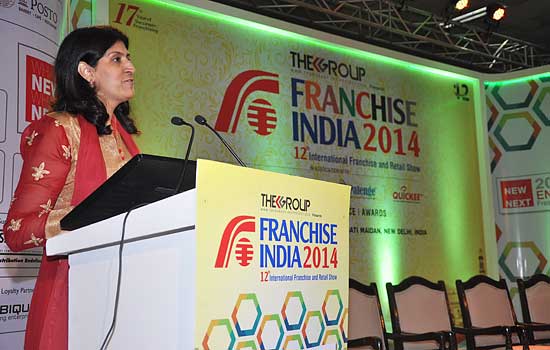 After her power boosting address, the event was graced by the eminent speakers who talked at length on how to upgrade and develop SMEs and achieve excellence in entrepreneurship, throwing light on the role government can play in bringing about this change and also making the business environment equally promising for women entrepreneurs.
Rod Young, Conference Chairman and Managing Director, DC Strategy, Australia said, "Franchising can be a great catalyst for SMEs. The organised sector in India accounts for a business of around Rs. 25 million, paving way for manifold opportunities in SMEs that lie unexplored. SMEs help in gaining wealth. They are the foundation where big business begins."
The session continued with discussions on the support government has lent in fostering of small business by encouraging banks for providing more loans. Business quality needs to be ensured which can be brought about by reduction in poverty. NRIs can promote global relationship by coming up with new ventures in India. Talking about women empowerment, 50 per cent of women engaged in business are less than 25 years of age. So women entrepreneurs have a great potential.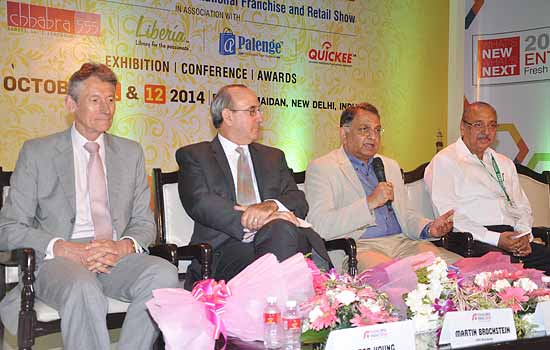 Madhav Lal, IAS, Secretary, MSME who was also the Chief Guest of the show, emphasizing upon the need to promote SMEs, said, "Around 80 per cent of GDP is contributed by MSMEs. Maintaining quality and standard and converting informal activities to formal branding can be achieved through franchising."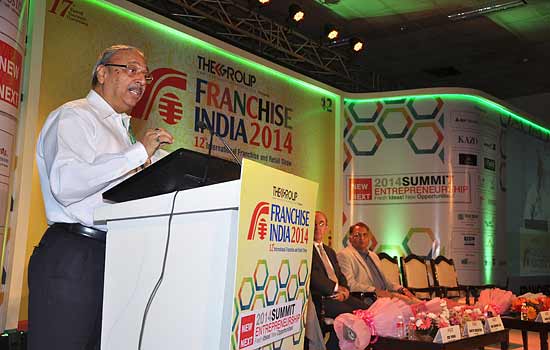 Mahesh Gupta, Founder and Chairman, Kent RO added, "Digital evolution has improved connectivity making it easier for entrepreneurship to build up."
Day One of the exposition also saw Brand Licensing Conference which featured some renowned names like Chris Evan - MD Oxford Ltd; Olafur Sigurvinsson – MD & Founder Just Licensing WikiLeaks; Martin Brochstein - SVP, Industry Relations and Information, LIMA Worldwide; Dilip Chenoy - MD and CEO National Skill Development Corporation (NSDC) and Mr. Job Van Dijk, Chief Commercial Officer Route 66.
The two day Entrepreneur Summit saw eminent set of panelists who had shed their pearls of wisdom to entrepreneurs, hungry for growth.
Franchise Knowledge Series: Power packed franchise dose
Day Two of the exposition began with the Franchise Knowledge Series. Rod Young, Managing Director and Conference Chairman, DC Strategy, Australia, underlined important aspects of the franchise start-up for the entrepreneurs in the jam-packed conference hall. He talked about feasibility check and capability assessment by the brand for franchising. "First create a vision, own it and then drive it to the completeness. Start thinking from a start-up business to established business," said Rod.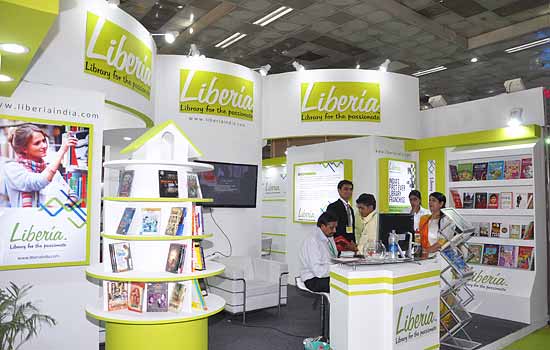 The noted expert suggested the franchisors for initial capital outlay for franchise expansion and to have a financial business plan for developing a franchise system. He told them of weighing the risk and benefits of franchising the brand. He further said a franchisor should work on to decide what could be the reasonable return-on-investment (RoI). It usually varies from brand to brand.
The building blocks of a strategic franchise business plan were also shared by the experts at the Franchise Knowledge Series session.
Noted franchise experts Rod Young and Mike Hanrahan, Owner and Co-Founder, Maid 2 Clean shared their experiences and valuable tips with the august gathering during the session.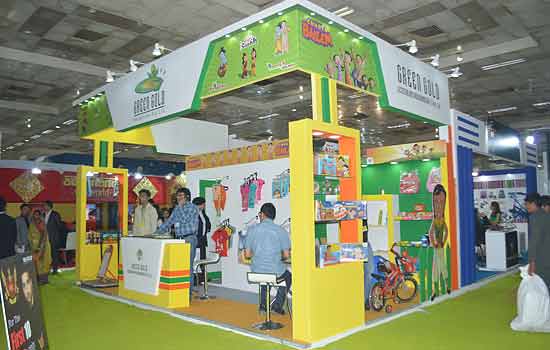 "What is real business? For me, it is the one that produces long term revenue. It is the one who do not have to be there all your life otherwise it is J O B," Mike shared with the audience.
The experts at the Franchise Knowledge Series shared their views about the different franchise formats, setting standards and creating a value proposition for franchisees.
The elements for determining the franchise fees, royalty, product margins and the geographies or markets to be reached in first phase and organizational structure and roll outs were also discussed during the enlightening sessions.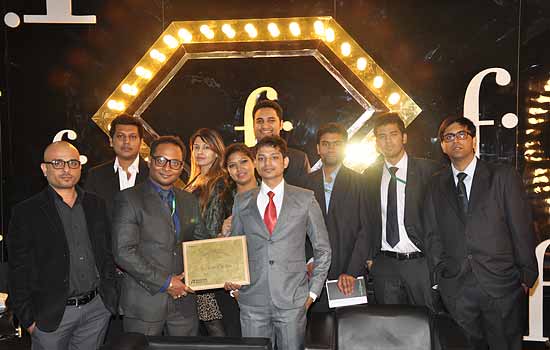 The one day workshop turned to be a knowledge gathering platform for the delegates who had flown in across the globe.
Boosting biz energy with Glam
The highlight of the second day at the Entrepreneur Summit Conference was B-town stars Bipasha Basu and Harman Baweja – Co- Founders of the brand, Love Yourself. Both Bipasha and Harman spoke about their novel beauty and fitness venture. They officially launched their venture at the show as they found Franchise India Show as an apt platform to launch it. They also announced Bipasha Basu's Love Yourself's expansion plans via franchising there.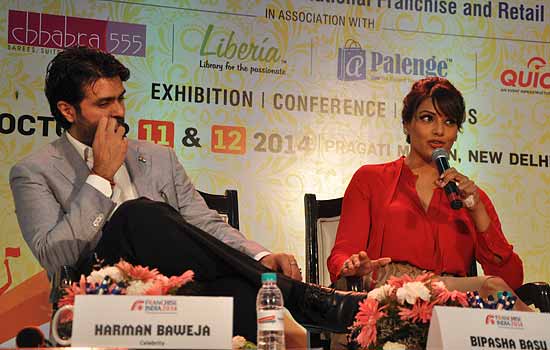 Applauds, Accolades & More
To recognise and acknowledge the initiatives and achievements of certain individuals and companies that have contributed significantly towards the growth of the franchise and retail sector in India, Franchise India had organised the Star Retailer and Franchise Awards 2014 at Hotel Lalit, on October 12th , 2014. Some of the winners of these awards were Select Infrastructure Pvt. Ltd., Dr. Lal Pathlabs Pvt. Ltd., Godrej Nature's Basket, Subway, KFC, Mandhana Industries (Being Human Clothing), Apollo Clinic, Da Milano, PVR Cinemas, etc.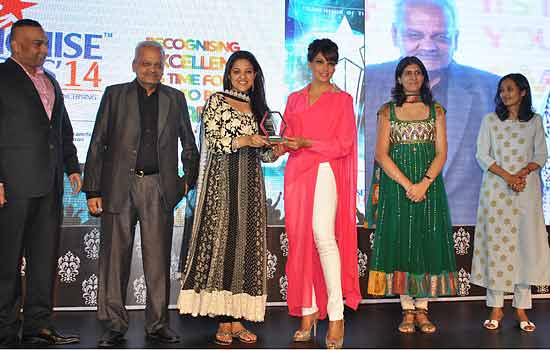 These Awards on excellence in retail professionals and topmost honour in franchising were presented by the prominent Bollywood Diva Bipasha Basu. The event gave a perfect platform to entrepreneurs who were seeking new business opportunities, potential franchise buyers, entrepreneurs wanting to explore franchise opportunities and companies looking to plug franchise model in existing business.